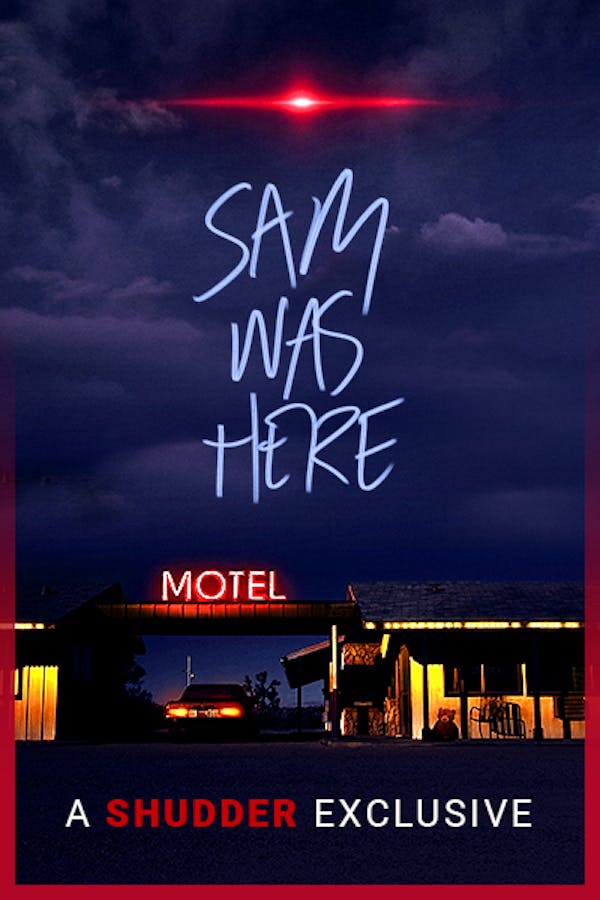 Sam Was Here
Directed by Christophe Deroo
Sam's having a bad trip home. There's nobody at any rest stops, and his wife won't take his calls. When his car breaks down, Sam steps out and sees a strange red light in the sky. Things quickly go from bad to worse when masked maniacs soon start hunting him, insisting that he's a killer who's been menacing locals. As Sam struggles to repel his attackers, he must unravel the mystery of what's happening to him before it's too late. Like an episode of "Black Mirror" if it was directed by the spawn of David Lynch and Rob Zombie, SAM WAS HERE traps viewers inside a gruesome waking nightmare from which there is no escape. A SHUDDER EXCLUSIVE
A traveler is hunted by locals after his car breaks down in a mysterious area.
Cast: Rusty Joiner, Sigrid La Chapelle, Rhoda Pell
Member Reviews
Frustrating movie! I loved the whole vibe of it - all the uncertainty and lack of explanation kept me unsettled as a general vibe, definite influence of the unheimlich (uncanny, surreal), soundtrack was killer. But there's a way to do "ambiguous metaphor" well, and this just didn't pull it together. It's like an uncanny valley of uncanny valleys; either lean more one way or the other, but if you sit right there in the middle then nothing means nothing and the gaps between what we're perceiving and what our minds can fill in are too large to Rorschach successfully.
Started out really well then went down hill pretty fast. Extremely disappointed in the ending. Could have been really good because the premise is good, execution wasn't there.
It was interesting but I just have no idea what the fu*k it was all about! Way too arcane to comprehend. 3 skulls for the production though
Left with too many questions!