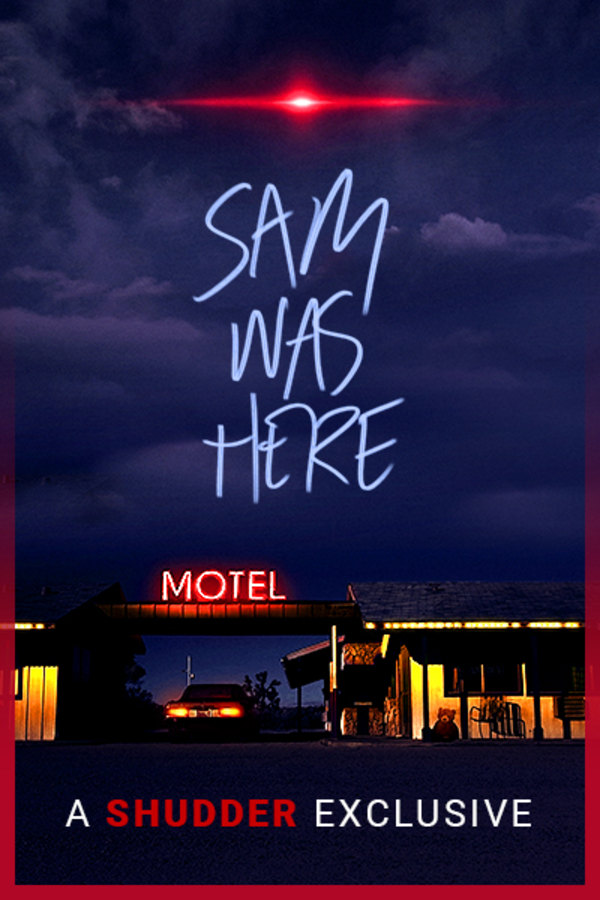 Sam Was Here
Directed by Christophe Deroo
Sam's having a bad trip home. There's nobody at any rest stops, and his wife won't take his calls. When his car breaks down, Sam steps out and sees a strange red light in the sky. Things quickly go from bad to worse when masked maniacs soon start hunting him, insisting that he's a killer who's been menacing locals. As Sam struggles to repel his attackers, he must unravel the mystery of what's happening to him before it's too late. Like an episode of "Black Mirror" if it was directed by the spawn of David Lynch and Rob Zombie, SAM WAS HERE traps viewers inside a gruesome waking nightmare from which there is no escape. A SHUDDER EXCLUSIVE
A traveler is hunted by locals after his car breaks down in a mysterious area.
Cast: Rusty Joiner, Sigrid La Chapelle, Rhoda Pell
Member Reviews
Kudos to other reviewers trying to salvage this one as some kind of long-con. The problem is, what you see is what you get; there are no satisfying twists here. The protagonist is the kind of person audiences for this kind of post-modern k
Kudos to other reviewers trying to salvage this one as something deeper than it is. No surprises or revelations are in store, because this is an exercise in elementary story-telling that never made it to the final exam. The eponymous protagonist is the sort of person audiences of the kind of post-modern horror to which this film aspires will exhausting, frustratingly incurious, and inept, not sympathetic.
It was ok. Worth a watch if you are bored
Loved it! If you like Kafka style nightmares, specifically The Trial, this movie will really work for you
I felt like a wheelman waiting outside of a bank only to watch the plot get gunned down with the money after we had made such best laid plans. So I drove away in a mad dash for my life, but without my partner in plot, had no idea where to go. That's the essence of this experience.