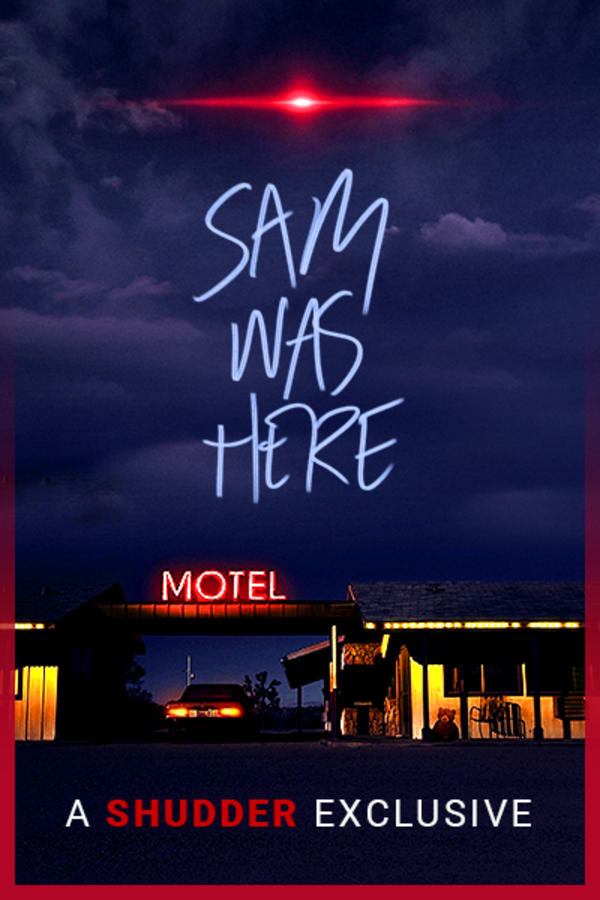 Sam Was Here
Directed by Christophe Deroo
Sam's having a bad trip home. There's nobody at any rest stops, and his wife won't take his calls. When his car breaks down, Sam steps out and sees a strange red light in the sky. Things quickly go from bad to worse when masked maniacs soon start hunting him, insisting that he's a killer who's been menacing locals. As Sam struggles to repel his attackers, he must unravel the mystery of what's happening to him before it's too late. Like an episode of "Black Mirror" if it was directed by the spawn of David Lynch and Rob Zombie, SAM WAS HERE traps viewers inside a gruesome waking nightmare from which there is no escape. A SHUDDER EXCLUSIVE
A traveler is hunted by locals after his car breaks down in a mysterious area.
Cast: Rusty Joiner, Sigrid La Chapelle, Rhoda Pell
Member Reviews
Pretty good WTF movie though none of questions it poses are answered concretely. The main character starts out as a traveling salesman and ends up a child killer. Supposedly. Again nothing is explained outright except from the voices on the radio. Everyone except the main character wears masks, an old woman stands in for the child he kills, and all the locals are out for his blood. A good movie to watch if you don't mind not knowing WTF is going on.
So, i really don't think anything went over my head here. I'm pretty sure the red light in the sky is a reference to a security camera that caught him killing a girl. but still, what? there's so much in here that seems extra, like weird for weirds sake. Also i figured he was guilty of something the second he got a page calling him a pervert, which made it real hard to emphasize with our protagonist. Maybe their could have been something to establish him as somebody thats not a creep so that our expectations are later subverted. Anyways It's like a shitty version of that one black mirror episode. Two skulls for being completely put together despite a shitty script
ok so im still stuck on ...WHAT ...it kept my attention and was actually not bad ..but not sure what i just watched ....
This was great, there was a lot of wtf, but the random acts of violence more than made up for those!