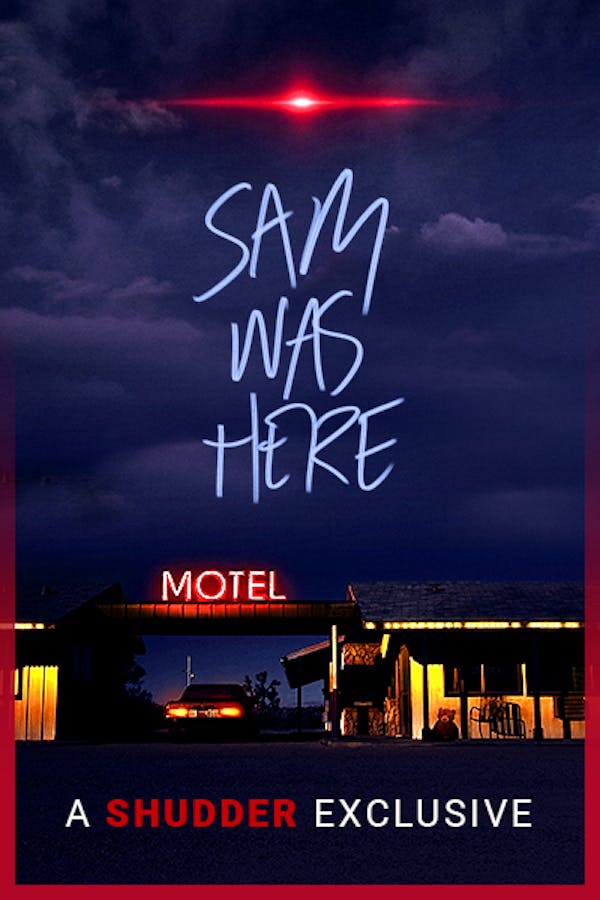 Sam Was Here
Directed by Christophe Deroo
Sam's having a bad trip home. There's nobody at any rest stops, and his wife won't take his calls. When his car breaks down, Sam steps out and sees a strange red light in the sky. Things quickly go from bad to worse when masked maniacs soon start hunting him, insisting that he's a killer who's been menacing locals. As Sam struggles to repel his attackers, he must unravel the mystery of what's happening to him before it's too late. Like an episode of "Black Mirror" if it was directed by the spawn of David Lynch and Rob Zombie, SAM WAS HERE traps viewers inside a gruesome waking nightmare from which there is no escape. A SHUDDER EXCLUSIVE
A traveler is hunted by locals after his car breaks down in a mysterious area.
Cast: Rusty Joiner, Sigrid La Chapelle, Rhoda Pell
Member Reviews
This was a sad example of what good concept being transformed into a completely disappointing movie. It had potential but just couldn't quite make it.
Too much was given away in the extended synopsis. Also, not enough at the ending to understand. Seemed like it was going somewhere, but it's a no from me.
i dont get it . it allmost was something
I loved the aesthetic, and the setting. It never really gets boring. Even when nothing is going on, it manages to keep you feeling tense. The direction and art are beautiful in there simplicity and suggestion and really make for a surreal and nightmare-like experience. That said, I found the explanations vague and lacking, and not really in a good way. If the movie was trying to convey an overall point it was lost on me, and some things seem to just be "weird for weird's sake." It was an entertaining film, and I enjoyed it for it's artistry, but if you are looking for a solid and gripping story, you will probably be disappointed.