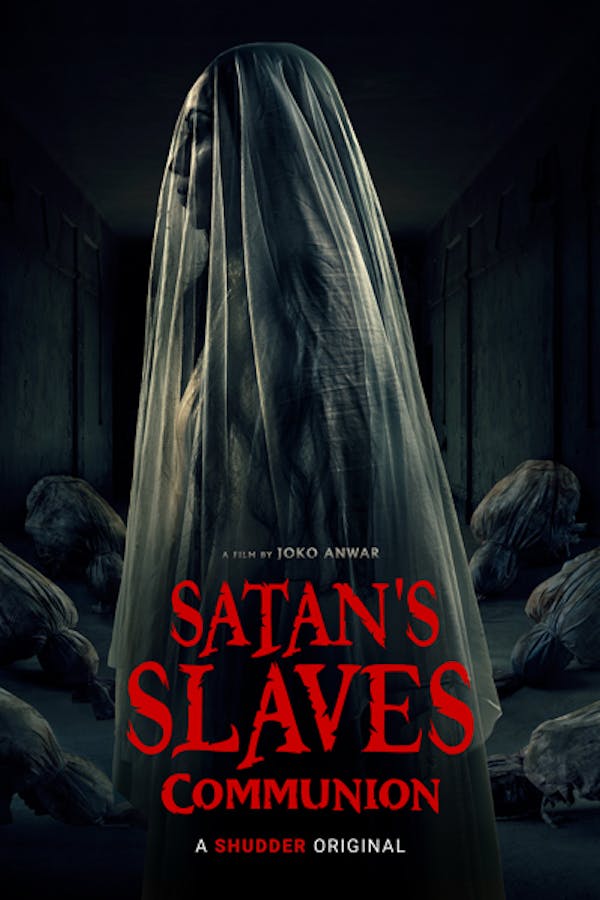 Satan's Slaves: Communion
Directed by Joko Anwar
Four years ago, Rini's dead mother returned and took away her youngest brother. Now, she lives with her surviving siblings and their father in a crowded cheap apartment, thinking it safer. But when a heavy storm hits, an unseen menace creeps in and Rini suddenly finds herself in a life and death struggle to save her family and get out of the building alive. Modern master of horror Joko Anwar returns with the terrifying sequel to Shudder hit, SATAN'S SLAVES. A SHUDDER ORIGINAL
In a new home, a new terror awaits. The terrifying sequel to Shudder hit, SATAN'S SLAVES.
Cast: Tara Basro, Endy Arfian, Nasar Anuz, Bront Palare
Member Reviews
Such a well-made movie. the director is very talented. The story is super creepy if you're familiar with Asian culture. Overal I loved it.
watchable even though it was shot in the dark to cut costs.
almost as good as the first one, wouldn't mind some more :)
It was pretty good just like the first one. I think both films for me were ok but nothing more. It did have some good atmospheric scares which were nice.
there were a lot of things that were very good about this movie, but despite a few outstanding scenes and a great atmosphere it never quite came together and I don't think it measures up to joko anwar's other works. still worth a watch but i wasn't blown away by it