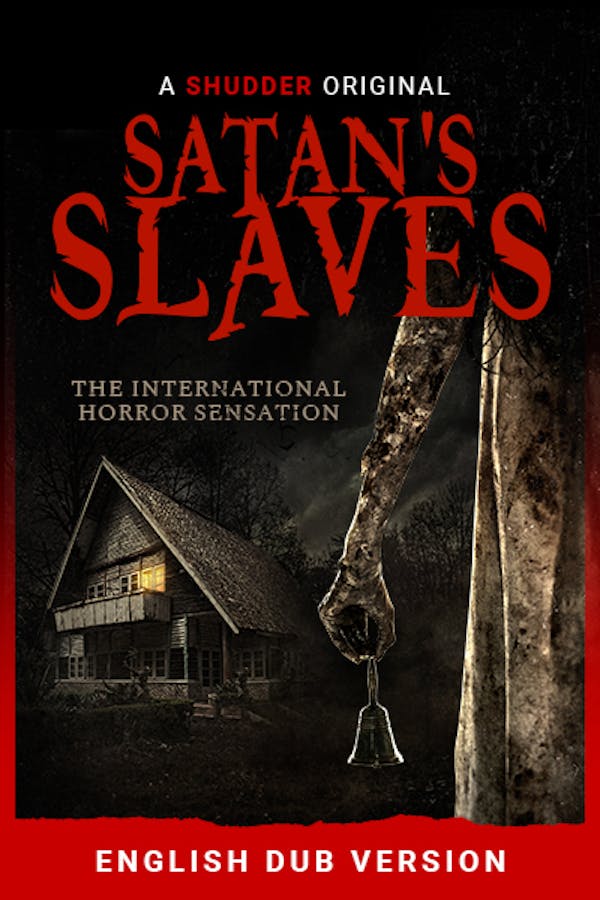 Satan's Slaves (English dub version)
Directed by Joko Anwar
When a famous singer dies from a mysterious illness, her family feels her presence linger, and a horrifying saga begins. Rini and her siblings care for their sick mother in the countryside, but after the matriarch passes away, evil entities start to terrorize and even possess the family. To protect her little brothers, Rini traces back the roots of the evil and learns the horrifying truth. A SHUDDER ORIGINAL. Presented in English.
When their mother dies, horrifying evil plagues a family.
Cast: Tara Basro, Bront Palarae, Dimas Aditya, Endy Arfian, Nasar Anuz
Member Reviews
this was pretty decent, the only fault of course was the subpar english overdub, not one to completely knock a movie simply because it's overdubbed, but sometimes it's pretty bad, like the voice actors either aren't expressing properly or overexpressing, like they're just reading their lines in a booth and don't have a visual reference point while they're doing it.
Very Scary !! lots of Jump scares and thrill the only thing is I wish this Shudder website would play the movie without freezing and stopping its super annoying
That was hard to get through. I watched the English dubbed version, so chances are it's better in Indonesian. Beyond that, the story line has potential but it didn't ever feel like it reached what it was after. If you are going to watch it, I suggest late at night and in the dark.
Its okay though watch the original as it is better than the dub version