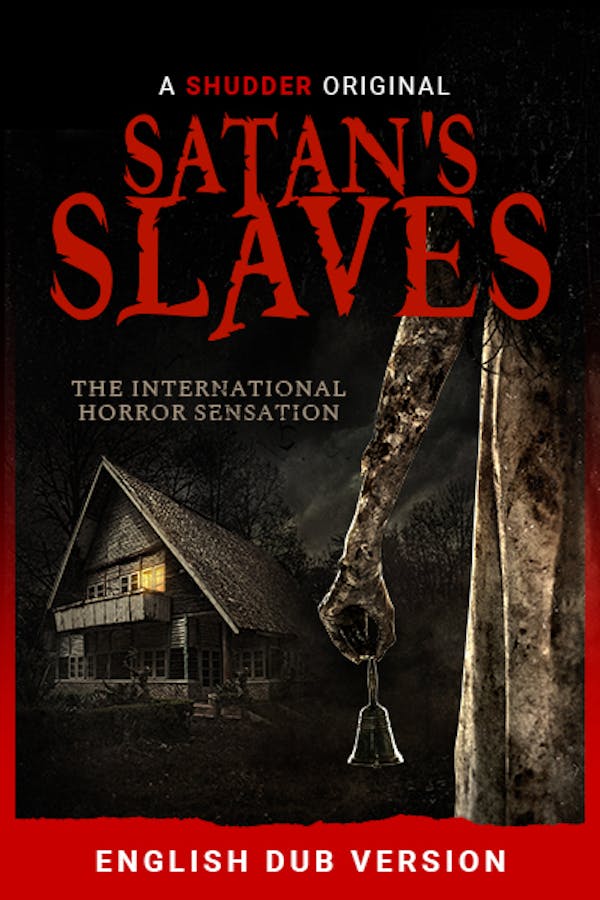 Satan's Slaves (English dub version)
Directed by Joko Anwar
When a famous singer dies from a mysterious illness, her family feels her presence linger, and a horrifying saga begins. Rini and her siblings care for their sick mother in the countryside, but after the matriarch passes away, evil entities start to terrorize and even possess the family. To protect her little brothers, Rini traces back the roots of the evil and learns the horrifying truth. A SHUDDER ORIGINAL. Presented in English.
When their mother dies, horrifying evil plagues a family.
Cast: Tara Basro, Bront Palarae, Dimas Aditya, Endy Arfian, Nasar Anuz
Member Reviews
Enjoyed this movie a ton! A slow burn but spooky!
my boyfriend and I literally had to fuckin jump scare eachother to stay awake and to have any enjoyment whatsoever from this film. HARSH NEWP.
A slow burn at the beginning, but it's worth it. The story is nothing original, but it isn't trying to be. It's a dark, atmospheric horror film that's worth the watch.
Guess am a bit weird because the bad dubbing kinda made it creepier for me and thus more enjoyable, that being said i have not heard the original voices so am possibly missing a key part of the performance. Either way its been awhile since i was a taken aback by scenes in a movie that were just well done spooky, never sure whats gonna get the ole heart going but this one absolutely caught me off guard a few times.I watched it with headphones and noticed the subtle sound production was quite unique, and as most scary movie lovers know its all about the atmosphere and plenty here to enjoy.
It was ok , nothing special