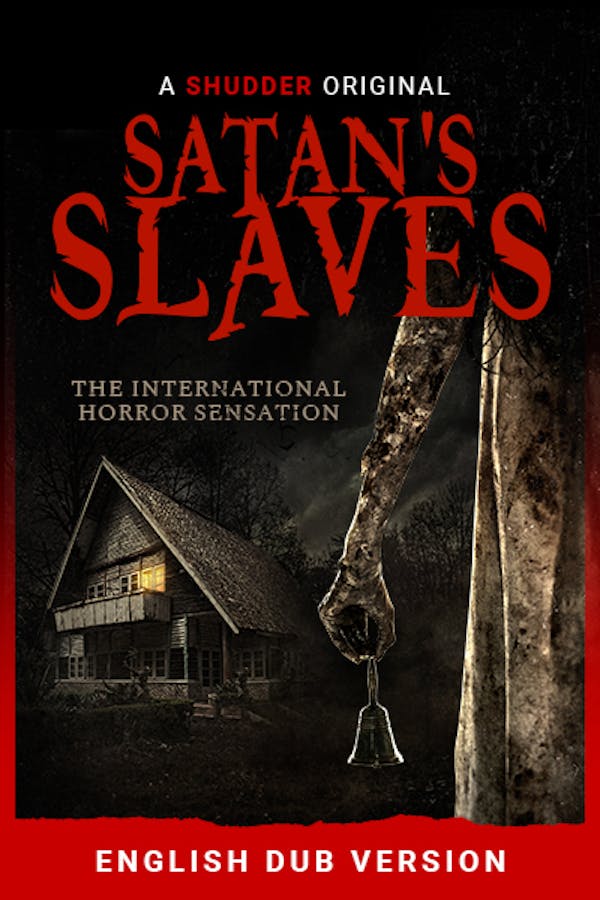 Satan's Slaves (English dub version)
Directed by Joko Anwar
When a famous singer dies from a mysterious illness, her family feels her presence linger, and a horrifying saga begins. Rini and her siblings care for their sick mother in the countryside, but after the matriarch passes away, evil entities start to terrorize and even possess the family. To protect her little brothers, Rini traces back the roots of the evil and learns the horrifying truth. A SHUDDER ORIGINAL. Presented in English.
When their mother dies, horrifying evil plagues a family.
Cast: Tara Basro, Bront Palarae, Dimas Aditya, Endy Arfian, Nasar Anuz
Member Reviews
This movie had some interesting ideas and through its slow-burn storyline shows a bit of a creepy premise, but just when you were finally expecting something good to happen towards the end, it fizzles out into a very bland ending. If you scare easily, I mean very easily then you might enjoy the few moments this film shows, otherwise, you may want to skip this one as it's slow and really doesn't deliver on the final ideas.
It was creepy enough, but the end credits were weird af.
It's better in the original language. Still good.
It was just boring and the voice acting.......... not so good at all.
What can i say - the dubbing was woeful they must of used some from the 70's kung fu movies dubbing but besides that the movie was ok...