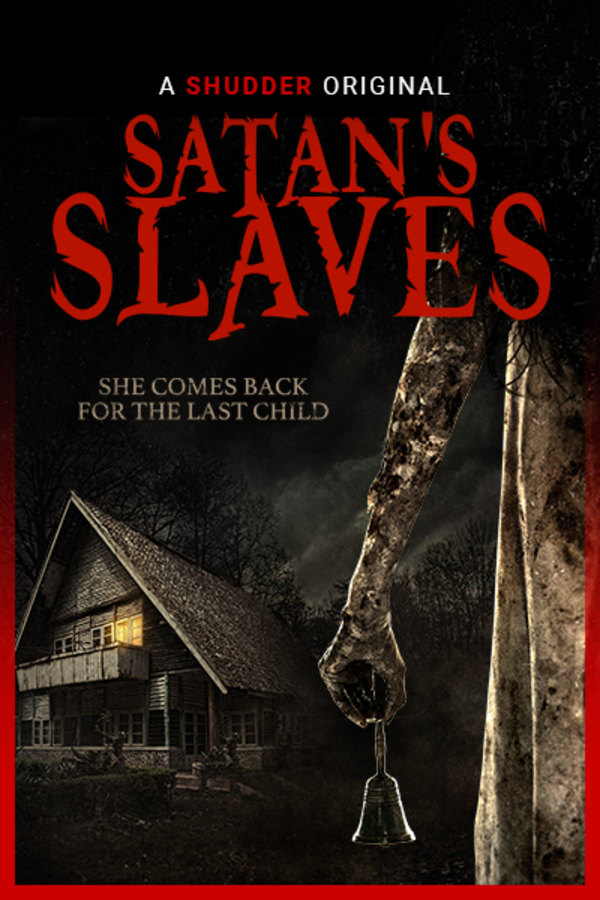 Satan's Slaves
Directed by Joko Anwar
When a famous singer dies from a mysterious illness, her family feels her presence linger, and a horrifying saga begins. Rini and her siblings care for their sick mother in the countryside, but after the matriarch passes away, evil entities terrorize and even possess the family. To protect her little brothers, Rini traces back the roots of the evil and learns the horrifying truth. A SHUDDER ORIGINAL.
When their mother dies, horrifying evil plagues a family.
Cast: Tara Basro, Bront Palarae, Dimas Aditya, Endy Arfian, Nasar Anuz
Member Reviews
This was a amazing movie. There definitely was plenty movements that had me jumping. I'm a huge horror fan and it's been. Long time since a movie had me clutching the sheets.
Solid Indonsian horror flick with mostly effective scares. Kind of lost it's magic when everything was explained conviently in a magazine article (which was later revised in order to make for a lazily expand on the mythos). That being said, I enjoyed it enough to want to check out the original 1980 and other movies by this director. SPOILERS
I love foreign horror. The different styles of storytelling and visuals means I never completely know what to expect, and that adds to the horror for me. The story is great and i'm glad they focus on the family element. Also, there are plenty of good scares from beginning to end.
If you can't read subtitles and watch a movie, then you shouldn't be qualified to vote on A subtitled movie. People one skulling this because they're too preoccupied to attempt and broaden their horizons, need to stick to the PG13 crap that has the market over saturated. Shudder, please take down votes that didn't watch the film.. That all said, I enjoyed the movie.. It had some good atmosphere, effective jump scares, and a cohesive 3/4 of a film. Just like others stated already, I really don't get the whole ending, but it is just something that happens when you're watching a movie that was written for a different culture..
Solid film with some decent scares. It does flounder a bit at the end.