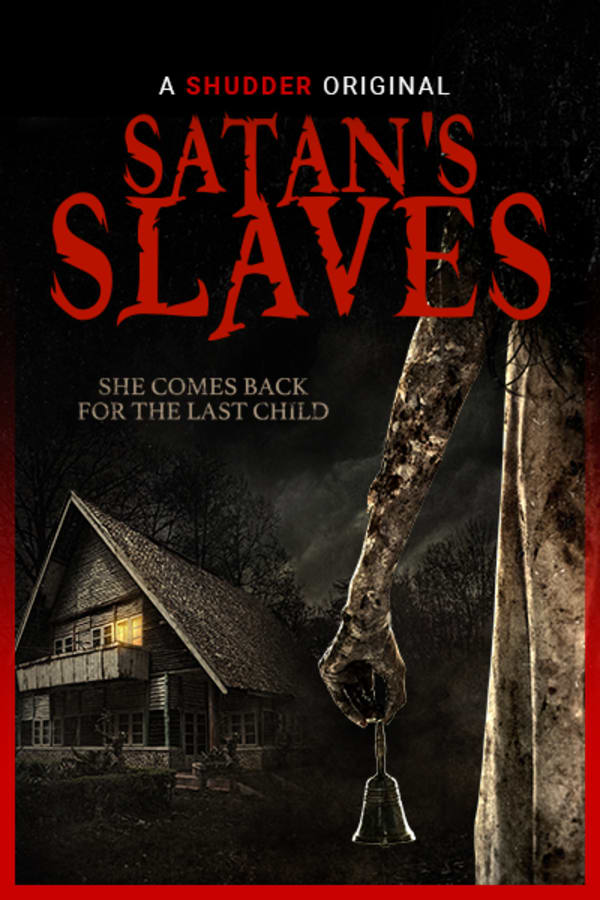 Satan's Slaves
Directed by Joko Anwar
When a famous singer dies from a mysterious illness, her family feels her presence linger, and a horrifying saga begins. Rini and her siblings care for their sick mother in the countryside, but after the matriarch passes away, evil entities terrorize and even possess the family. To protect her little brothers, Rini traces back the roots of the evil and learns the horrifying truth. A SHUDDER ORIGINAL.
When their mother dies, horrifying evil plagues a family.
Cast: Tara Basro, Bront Palarae, Dimas Aditya, Endy Arfian, Nasar Anuz
Member Reviews
It was okay. They really left Ian
Loved the film but did anyone else feel bad for poor Ian when the family fucked off and left him behind ? 😂😂😂
This was an above average, solid movie. Fairly classic premise, no big twists or surprises in my book. It was fun to see an old standard type of story done in Indonesia with Islam as the predominant religion. The style and pacing of the scares felt like the Insidious movies. I had a good time.
Damn, who knew Indonesia was doing J-horror better than Japan these days? Throw in some Rosemary's Baby/The Woman in Black vibes, local Indonesian mysticism, and zombies (what?!), and you get a very effective Asian horror film that is a lot better and more competent than I would have imagined. Apparently I need to jump into Indonesian horror a little more, as the bulk of what I've seen, while generally quite entertaining, are older offerings (such as Mystics in Bali and Queen of Black Magic), and thus rather on the cheesy or humorous side. Outside of a moment or two to ease the tension, this film is deadly serious throughout, and wonderfully made all around. If you're scratching your head about the VERY end, go read the final line of the story synopsis on Wikipedia, as it explains it just fine. It also makes me intrigued to go back and check out the film this is a remake of...or IS it a remake?!
Enjoyable. Slow, but fun. A solid ghost story, and a shining example of everything I love about Indonesian horror. I was very attached to the characters, and am a sucker for sibling and fatherly love, so this was exactly to my tastes. Check it out if you enjoy ghost stories.