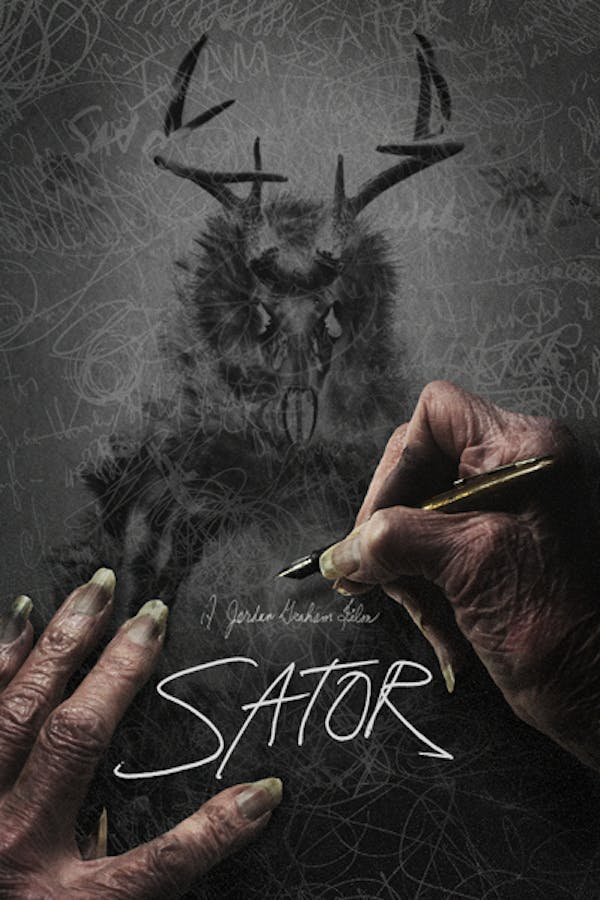 Sator
Directed by Jordan Graham
Secluded in a desolate forest home to little more than the decaying remnants of the past, a broken family is further torn apart by a mysterious death. Adam, guided by a pervasive sense of dread, hunts for answers only to learn that they are not alone; an insidious presence by the name of Sator has been observing his family, subtly influencing all of them for years in an attempt to claim them.
The demon Sator attempts to claim a family in this dark, unique gem.
Cast: Aurora Lowe, Gabe Nicholson, June Peterson, Michael Daniel, Rachel Johnson
Member Reviews
THIS IS HOW YOU DO A SLOW PACED FILM. chefs kiss honestly
I liked it but it was such a draining movie to watch. I ended up re-watching it because the first time around I got bored and turned it off. I think I fell asleep the first time I tried to watch it. The filming & story was good but it was sloOooOoOoOoOoW.
Atmospheric and beautifully shot, I loved this one. Not much on the action front, for those concerned.
Very nice atmosphere for a lackluster story with little payout in the end.
This movie was like sitting in traffic for 86 drawn-out minutes. You just want to ram the car in front of you and scream, "GO, ALREADY!" I decided to slog through this stinker in hopes that eventually, it might get better. But it didn't. It was like they just filmed a bunch of random, boring scenes and threw them together in no particular order. And between the scenes that seemed like they were supposed to go together, there was no real segue; you'd have a guy running into a creepily clad antagonist and all of a sudden without warning, he was in bed, or walking through the snow like nothing had happened. Then there was the total lack of music that made even the death scenes seem anticlimactic. And thank God for subtitles! The mumbling of the lines was exasperating. Not to mention the fact that the actors pretty much wore the same stupid expressions on their faces throughout the entire film. Rarely do I have this many complaints about a movie, but this thing was downright irritating. Viewer beware!