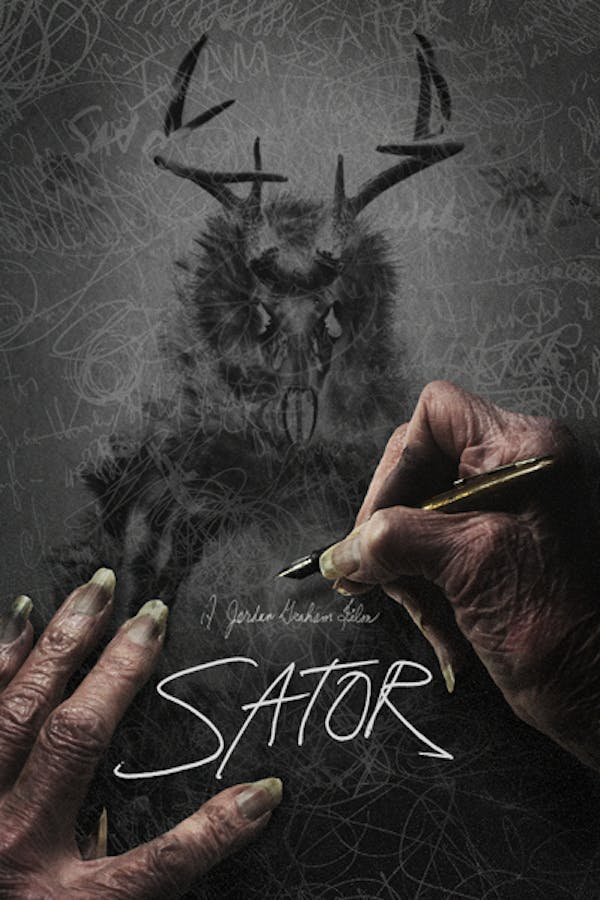 Sator
Directed by Jordan Graham
Secluded in a desolate forest home to little more than the decaying remnants of the past, a broken family is further torn apart by a mysterious death. Adam, guided by a pervasive sense of dread, hunts for answers only to learn that they are not alone; an insidious presence by the name of Sator has been observing his family, subtly influencing all of them for years in an attempt to claim them.
The demon Sator attempts to claim a family in this dark, unique gem.
Cast: Aurora Lowe, Gabe Nicholson, June Peterson, Michael Daniel, Rachel Johnson
Member Reviews
To be honest the movie is a very long burn, with minimal payout. The only thing that keeps you hooked through watching the entire film is you as the viewer are waiting to figure out what is going on. That being said there were some cool cinematic shots so I will give it that, but that is the only reason this gets a 2. You will most likely get sleepy during the movie *warning*.
I gave this a go, because a reviewer chose it as his #1 choice for best horror movie of 2021. What he watched, and what I just watched could not have been the same film. Backwoods folk lore/religion, which centered around forest spirits and ingrained upon the psyche of the inhabitants of the area, piled on top of isolation and loneliness would drive anyone mad. I found the characters unpleasant, unlikable, and could care less about their outcome. Thank god the movie was only 86 minutes ... I couldn't have lasted a second more.
i enjoyed the atmosphere and the slow burn.
Awful. Slow af. Nothing really happens. Could have been so much better. Not a lot of info. Confusing. Wanted more of what happened at home with the granny and mom. Annoying. Skip.