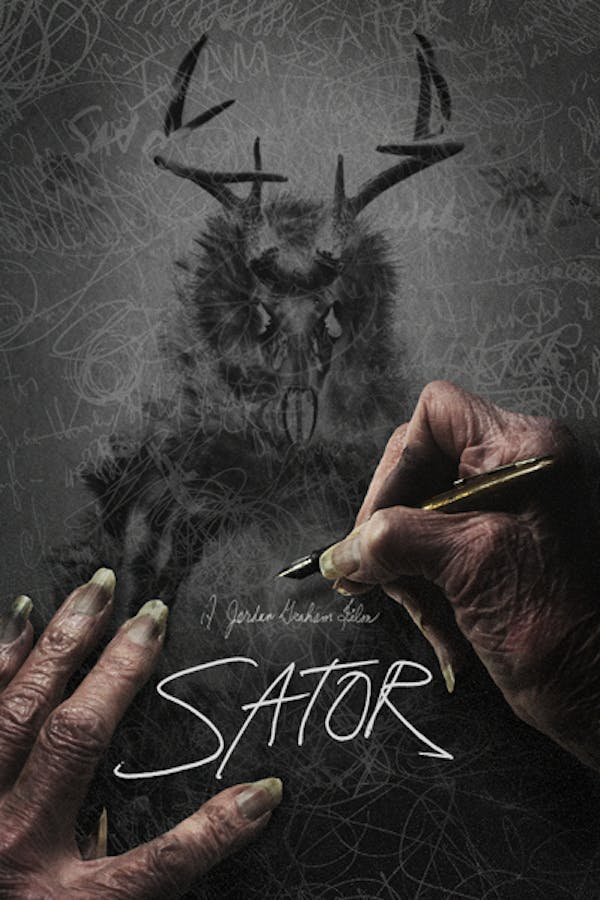 Sator
Directed by Jordan Graham
Secluded in a desolate forest home to little more than the decaying remnants of the past, a broken family is further torn apart by a mysterious death. Adam, guided by a pervasive sense of dread, hunts for answers only to learn that they are not alone; an insidious presence by the name of Sator has been observing his family, subtly influencing all of them for years in an attempt to claim them.
The demon Sator attempts to claim a family in this dark, unique gem.
Cast: Aurora Lowe, Gabe Nicholson, June Peterson, Michael Daniel, Rachel Johnson
Member Reviews
Beautiful cinematography, dark, slowly paced film. I thought this was clever and creepy. I look forward to the next offering from Jordan Graham!
movie is weird confusing but cool as heck. I want to know more about Sator and what this cult was but this movie was just well done. Very slowly paced and very quiet however so keep that in mind when watching this. Great movie.
I really enjoyed this movie. It seems to be based on w*ndego folklore/ sk*nwalker cryptid, but it left me a bit confused in the last 20 minutes, and there wasn't a hard set plot to follow.
It is a slow burn but a good burn.