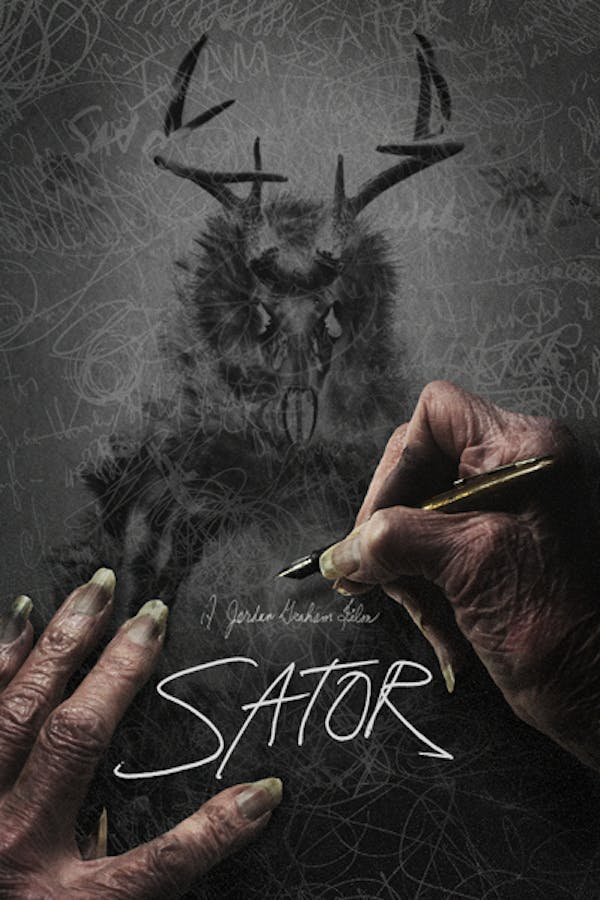 Sator
Directed by Jordan Graham
Secluded in a desolate forest home to little more than the decaying remnants of the past, a broken family is further torn apart by a mysterious death. Adam, guided by a pervasive sense of dread, hunts for answers only to learn that they are not alone; an insidious presence by the name of Sator has been observing his family, subtly influencing all of them for years in an attempt to claim them.
The demon Sator attempts to claim a family in this dark, unique gem.
Cast: Aurora Lowe, Gabe Nicholson, June Peterson, Michael Daniel, Rachel Johnson
Member Reviews
I really wasn't too fond of this immediately after watching but, upon stumbling across the backstory to the making of it, I found more value. Would recommend looking into it if you've just come out of watching it feeling bemused and/or a little cheated.
What the heck did I just watch? I tried…sincerely tried to follow. Absolutely no sense at all.
get on your gooshy gloves! guts ahead!!!!! eye of newt and owl bones. :) 5 bowls of chili !!!~~~~1 STAR!!!!!!!!! glove emoji
I give it two skulls only because the costume design is good and it does succeed in creating a creepy atmosphere, but it fails everywhere else. This movie tries too hard to be like The Witch. Minimalism only works in film when it's done well. This film was so minimal that I think even the screenwriter and director forgot what they were doing. There's a good movie in this, but unfortunately it's buried underneath a mess of poor decisions. So much wasted potential.