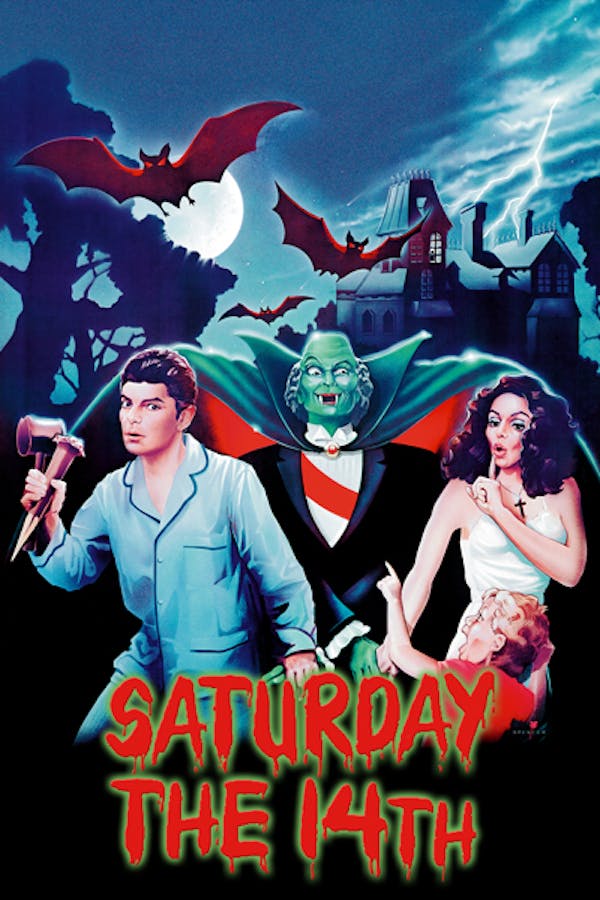 Saturday the 14th
Directed by Howard Cohen
Pennsylvania is beginning to look a lot like Transylvania in the horror spoof Saturday The 14th! John and Mary can't believe their good fortune when they inherit the vast estate of John's recently departed uncle. Sure, it's a fixer-upper. But there's nothing that can't be taken care of with a fresh coat of paint, a little dusting ... and maybe an exorcist! It turns out that they've just moved into the most eerie house in Erie, PA — and one that some loathsome looky-loos are simply dying to take off their hands!
It's the second unluckiest day of the year.
Cast: Richard Benjamin, Paula Prentiss, Severn Darden, Jeffrey Tambor, Kari Michaelson
Member Reviews
Quite possibly the stupidest movie I've ever seen!
Watching it on Saturday the 14th now!
pretty alright until the third act. kind of sputters out in the end