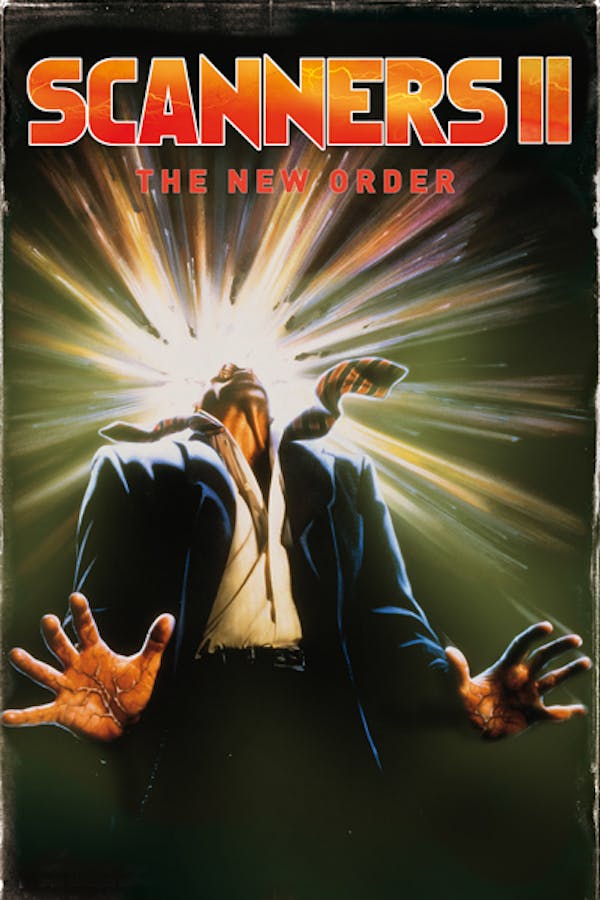 Scanners II: The New Order
Directed by Christian Duguay
In his quest for absolute power, corrupt police commander John Forrester schemes to draft a telepathic breed of mutant humans, known as 'scanners' to control the minds of 'normal' citizens. With the help of scientist Dr. Morse, they conduct invasive mind control experiments using a new drug. When the side-effects render the 'scanners' powerless, Forrester enlists David Kellum to help establish a group of elite 'scanners' destined to control the masses and change the social landscape forever.
SCANNERS II is the action-packed sequel to David Cronenberg's cult-classic, which dives head-long into the dark recesses of the subconscious, taking telepathic mind control to horrific new depths.
Cast: David Hewlett, Deborah Raffin, Yvan Ponton
Member Reviews
I swear older movies are so much better than today's rubbish.
scanners were always good flix fore as a kid and still good now 👍.
Good acting from Peter, decent watch. Dialogue is pretty bad, it's very much a 90s film where people are some combination of oblivious, irrational or blind.