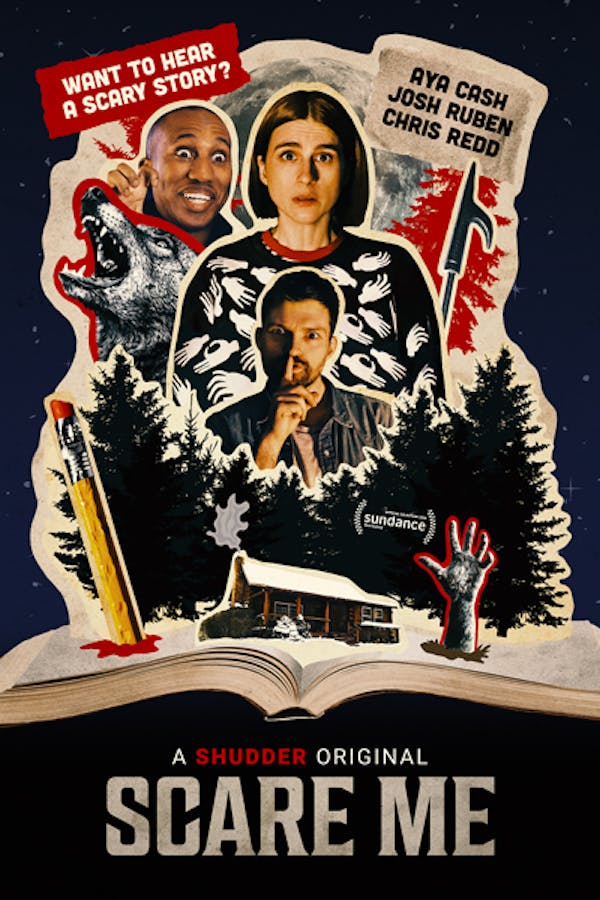 Scare Me
Directed by Josh Ruben
During a power outage, two strangers tell scary stories. The more Fred and Fanny commit to their tales, the more the stories come to life in the dark of a Catskills cabin. The horrors of reality manifest when Fred confronts his ultimate fear: Fanny may be the better storyteller. SHUDDER ORIGINAL.
In this sharp, acclaimed horror comedy, tensions rise as two strangers tell each other scary stories.
Cast: Aya Cash, Josh Ruben, Chris Redd, Rebecca Drysdale
Member Reviews
I liked this movie it was creepy and hilarious i liked the actors and the way they told the stories making it seem to come to life, would definitely watch again the ending surprised me but all in all i loved it worth watching!!
Went into it thinking horror comedy this will be an awful waste of time. However, I found it pretty fun with the casting being more real in a way, like female lead mocking the male. It isn't a great horror piece, but it is something I can see myself coming back to for a laugh.
A fun surprise this Halloween season. It's not going to be for everyone but the cast does a really good job bringing the concept home and making the simple act of storytelling visually appealing. It's not a horror-comedy like Army of Darkness but I still found myself smiling along with the movie.
The french word for trash is garbage
Seriously entertaining. Slightly twisted movie with a great comedic flair.