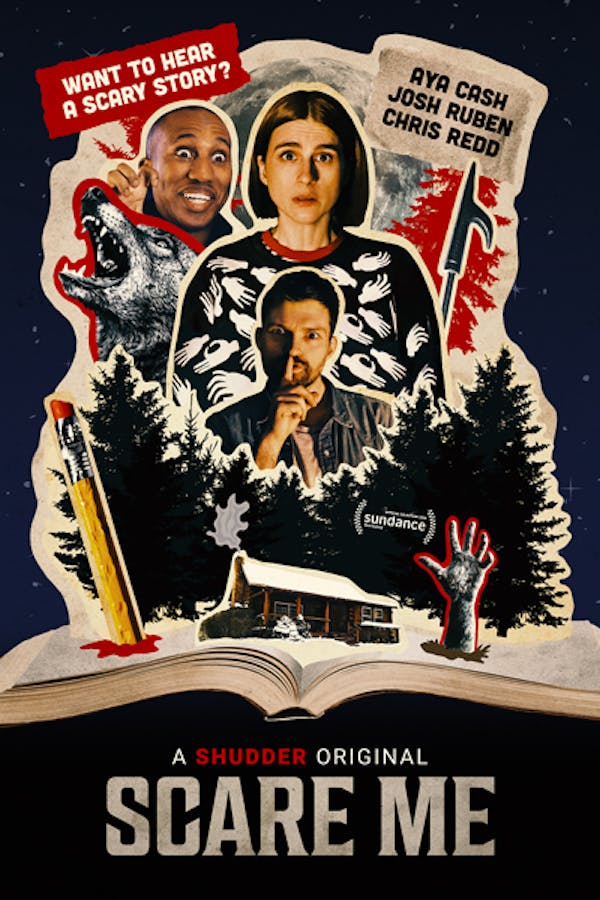 Scare Me
Directed by Josh Ruben
During a power outage, two strangers tell scary stories. The more Fred and Fanny commit to their tales, the more the stories come to life in the dark of a Catskills cabin. The horrors of reality manifest when Fred confronts his ultimate fear: Fanny may be the better storyteller. SHUDDER ORIGINAL.
In this sharp, acclaimed horror comedy, tensions rise as two strangers tell each other scary stories.
Cast: Aya Cash, Josh Ruben, Chris Redd, Rebecca Drysdale
Member Reviews
Amazing acting. Aggressively boring.
I don't usually leave reviews, as I tend to believe cinema truly fulfils the "one person's trash is another's treasure" philosophy. But with 'Scare Me', I simply had to. If I manage to save one person from wasting 100 minutes of their life, like I just did, it's worth it. Great acting... but great acting doesn't make up for a terribly boring narrative.
Must watch if you're open to something unique. Great acting. Funny. Good scares. Probably deserves more like 4/5 skulls but giving it an extra for effort.
Instant favorite! I found myself wanting to take part in the storytelling and getting genuinely excited wondering what would come next. I knew something was going to happen at some point but was so lost in the tales that I didn't realize I'd reached the end of the movie until the TWIST 😁