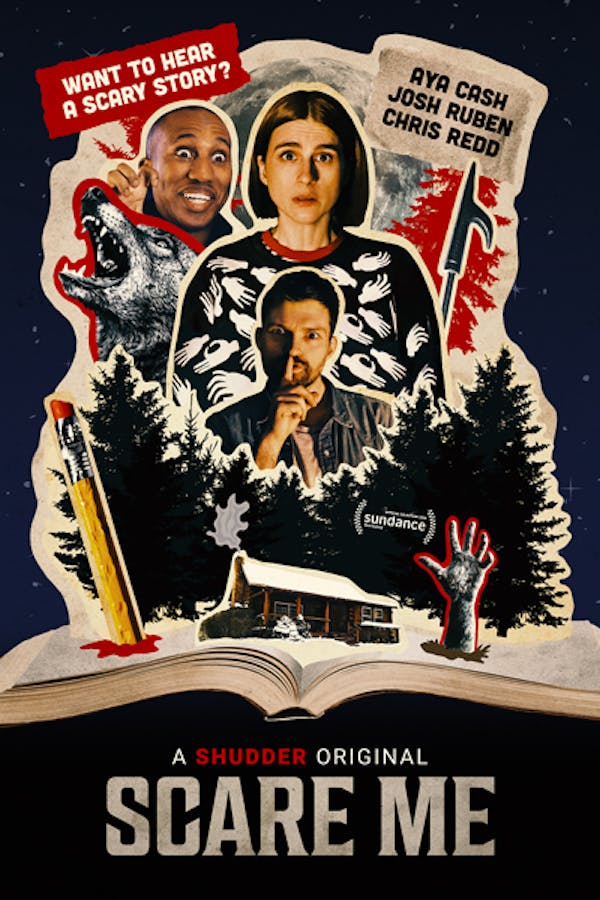 Scare Me
Directed by Josh Ruben
During a power outage, two strangers tell scary stories. The more Fred and Fanny commit to their tales, the more the stories come to life in the dark of a Catskills cabin. The horrors of reality manifest when Fred confronts his ultimate fear: Fanny may be the better storyteller. SHUDDER ORIGINAL.
In this sharp, acclaimed horror comedy, tensions rise as two strangers tell each other scary stories.
Cast: Aya Cash, Josh Ruben, Chris Redd, Rebecca Drysdale
Member Reviews
I shamelessly love every second of this movie every time I watch it.... which is often lol.
Not scary or funny in the best possible way! I gave it one extra skull for Aya Cash's hand-sweater.
Such fun from start to finish. Great performances from the stars.
Just... no. Please don't waste your time with this sad excuse of a horror comedy. Scary movie was so much better than this. If I wanted to be told horror stories (literally), I'd sit in front of a campfire with some friends. If you insist on watching this, please make sure you're either drunk or high so maybe you'll actually enjoy it.
A horror comedy that is neither scary nor funny. You spend every moment waiting for the tide to change. It never does. I really tried but not worth the time I wasted watching it.