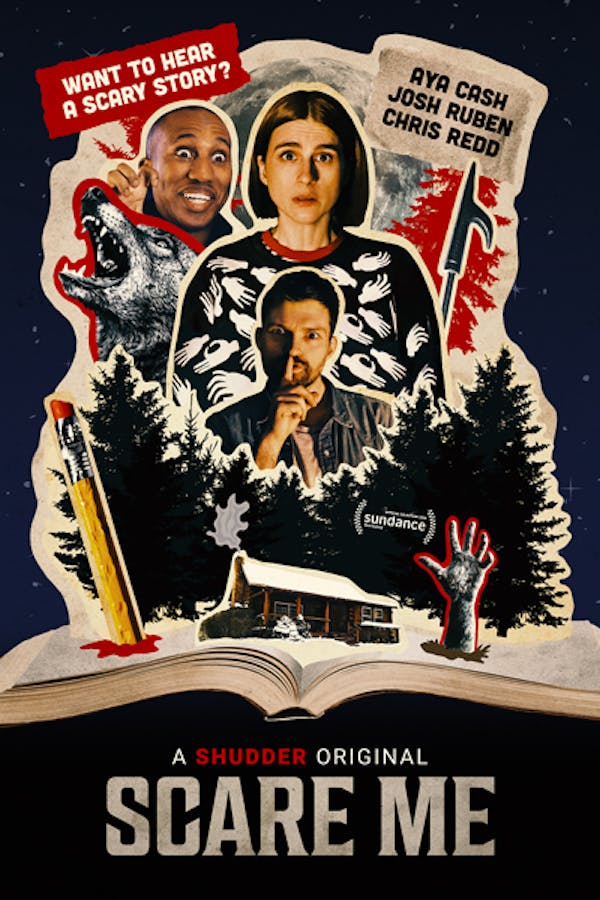 Scare Me
Directed by Josh Ruben
During a power outage, two strangers tell scary stories. The more Fred and Fanny commit to their tales, the more the stories come to life in the dark of a Catskills cabin. The horrors of reality manifest when Fred confronts his ultimate fear: Fanny may be the better storyteller. SHUDDER ORIGINAL.
In this sharp, acclaimed horror comedy, tensions rise as two strangers tell each other scary stories.
Cast: Aya Cash, Josh Ruben, Chris Redd, Rebecca Drysdale
Member Reviews
The finale left our little viewing party debating how well (or whether) we thought this film stuck its landing. But before that, for a full 80% of the runtime, I was fully engrossed by this tale of dueling and lopsided egos and creative talents constructed almost entirely from one tiny location, two (or, relatively briefly, three) actors, and a deep well of lovely sound design.
"White people bad" every 5 minutes. Gets old fast. Otherwise would've been pretty fun.
I shamelessly love every second of this movie every time I watch it.... which is often lol.
Not scary or funny in the best possible way! I gave it one extra skull for Aya Cash's hand-sweater.
Such fun from start to finish. Great performances from the stars.