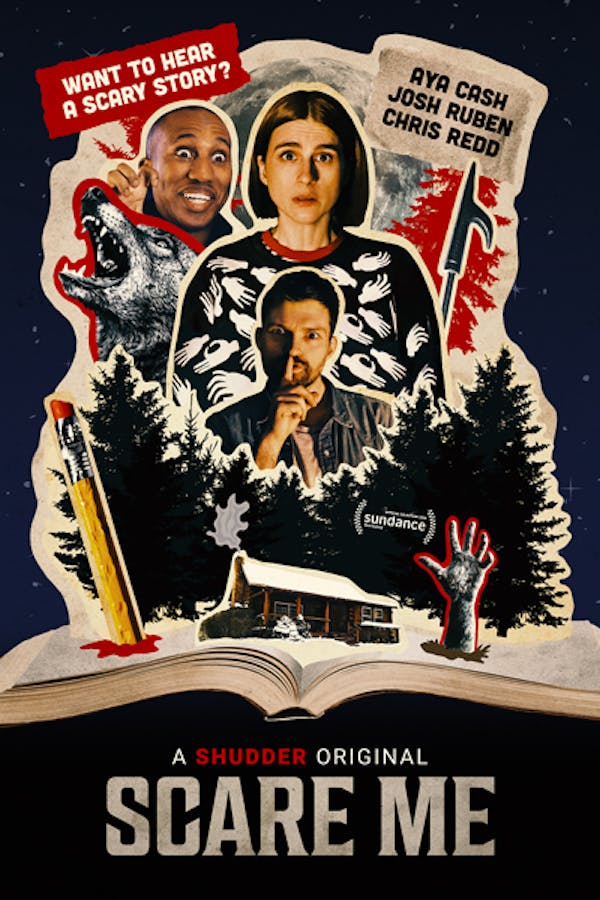 Scare Me
Directed by Josh Ruben
During a power outage, two strangers tell scary stories. The more Fred and Fanny commit to their tales, the more the stories come to life in the dark of a Catskills cabin. The horrors of reality manifest when Fred confronts his ultimate fear: Fanny may be the better storyteller. SHUDDER ORIGINAL.
In this sharp, acclaimed horror comedy, tensions rise as two strangers tell each other scary stories.
Cast: Aya Cash, Josh Ruben, Chris Redd, Rebecca Drysdale
Member Reviews
i HIGHLY enjoyed the simplicity of this movie. no CGI, no mass killings, yet STILL VERY entertaining
two skulls was kind, it was miserably slow and has no flow.
Aya Cash is wonderful, and it's easy to appreciate the fun, indie approach to such old ideas. Thing is, all of the characters are written to be absolutely detestable, none more so than Ruben himself, who chews the scenery up every moment he's on screen. It's essentially three people overacting for two straight hours, with the only intriguing elements of the story hitting in the beginning and ending. It's surprisingly full of itself and bleeds "indie director," which is a shame, as it has a lot of good elements. They just don't add up to a fantastic whole.
funny, but overall very lame, im sorry i wasted the time.
If you are a fan of story telling (literally) you should give this one a chance.