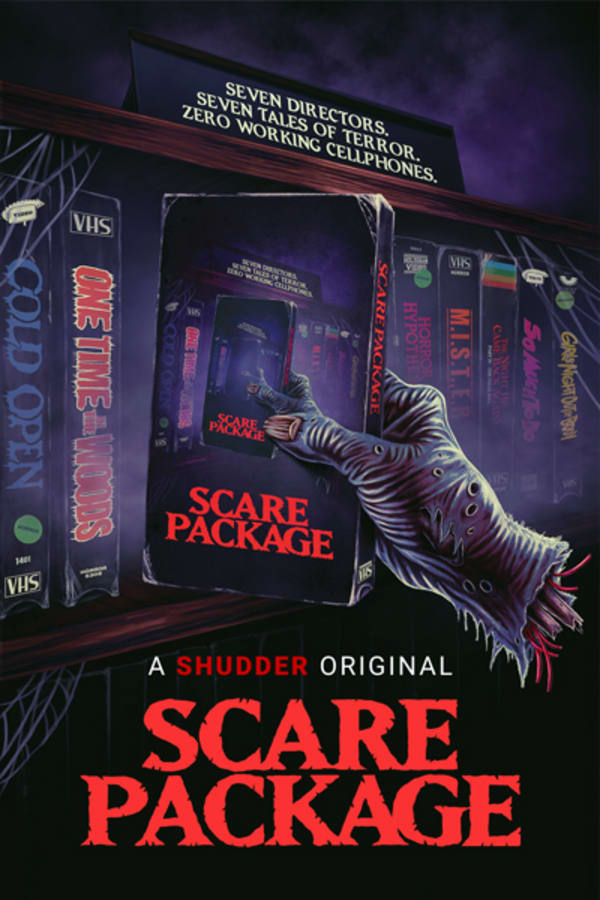 Scare Package
Directed by Emily Hagins, Noah Segan, Aaron B. Koontz, Baron Vaughn, Chris Mclnroy, Courtney Andujar, Hillary Andujar, Anthony Cousins
In this riotous anthology, Chad Buckley is a lonely Horror aficionado, spending his days overseeing a struggling video store and arguing with his only customer, Sam. When an unsuspecting applicant arrives, Chad sets out to teach him the rules of Horror; weaving in and out of hilarious segments geared toward the ropes and tropes of terror. A SHUDDER ORIGINAL.
In this riotous anthology, a video store owner shows a new employee the ropes and the tropes of terror.
Cast: Jeremy King, Noah Segan, Toni Trucks
Member Reviews
Anthology that is solid all the way through and feels like a love letter to the most entertaining aspects of the horror genre. Anthologies can be tricky and seldom feel like across the board successes. Wraparounds in particular can easily be unsatisfying. Scare Package delivers (cwutidid) and has a strong wraparound. This is a Shudder original that makes me wish all my horror friends were signed up with Shudder. Notables for me: the wonderful gorefest throughout, great laughs, and that cameo.
Such a wonderfully stupid movie.
A short collection of the worst horror movies every made, or not made as the case may be, like ZombieLand for slasher, only made with movie shorts. Entertaining AF