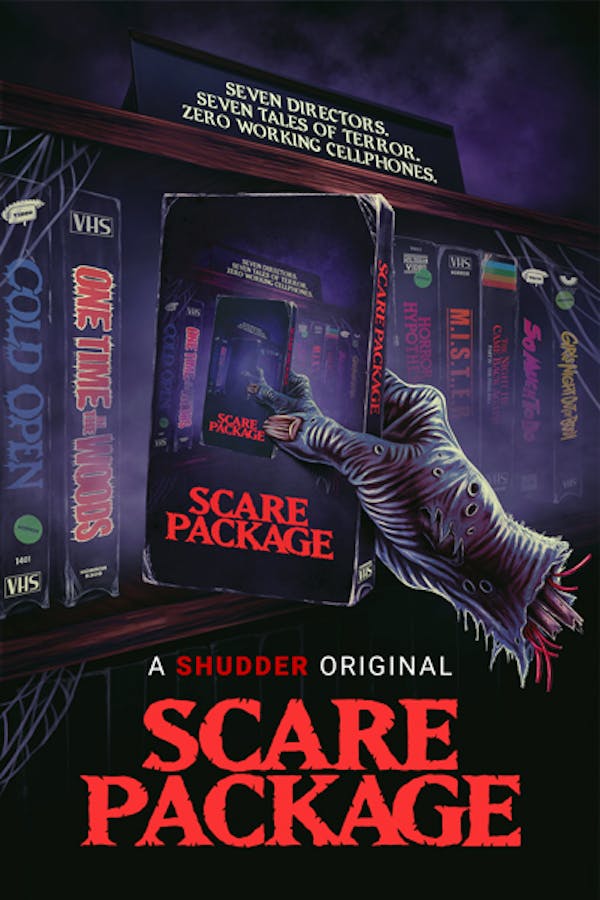 Scare Package
Directed by Emily Hagins, Noah Segan, Aaron B. Koontz, Baron Vaughn, Chris Mclnroy, Courtney Andujar, Hillary Andujar, Anthony Cousins
In this riotous anthology, Chad Buckley is a lonely Horror aficionado, spending his days overseeing a struggling video store and arguing with his only customer, Sam. When an unsuspecting applicant arrives, Chad sets out to teach him the rules of Horror; weaving in and out of hilarious segments geared toward the ropes and tropes of terror. A SHUDDER ORIGINAL.
In this riotous anthology, a video store owner shows a new employee the ropes and the tropes of terror.
Cast: Jeremy King, Noah Segan, Toni Trucks
Member Reviews
This movie was hilarious. Just what I needed on a Friday night at home. It's one of those movies you put on for background ambiance but end up paying attention to.
Did not like it at first. Then tried a second time and oddly enough the more I watch it the more I like it. It is not for everyone though.
I love cheesy, but this was above and beyond great. The over the top depictions of what horror movies are like and their rules, it was spot on.
This is Actual Comedy and I love it!! Off the Mark it sets you up with a laidback, just for laughs pitch and its pleasing to watch something like this which humours Horror movie comedy by being over the top and Childish without stagnating or dampening the over all uplifting energy of the film. 5/5.