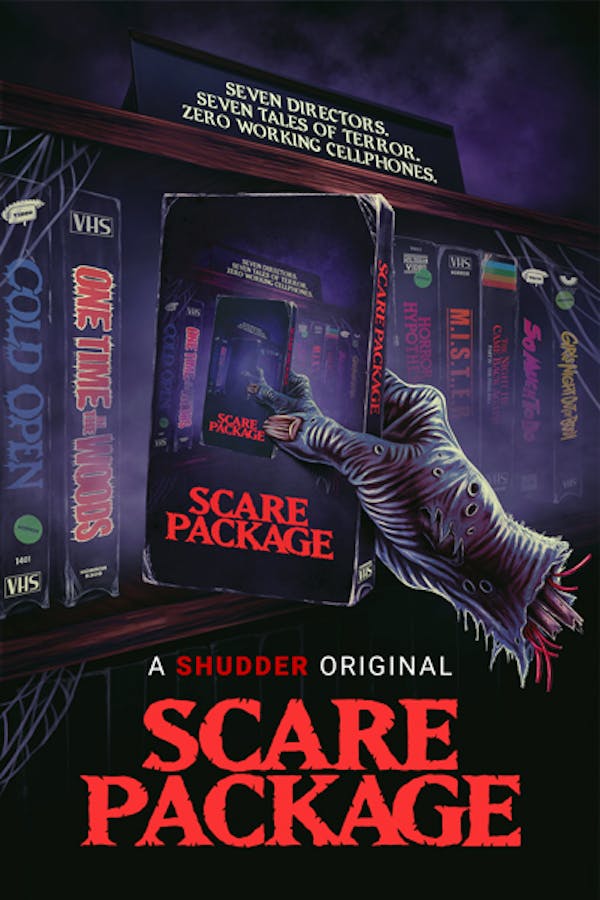 Scare Package
Directed by Emily Hagins, Noah Segan, Aaron B. Koontz, Baron Vaughn, Chris Mclnroy, Courtney Andujar, Hillary Andujar, Anthony Cousins
In this riotous anthology, Chad Buckley is a lonely Horror aficionado, spending his days overseeing a struggling video store and arguing with his only customer, Sam. When an unsuspecting applicant arrives, Chad sets out to teach him the rules of Horror; weaving in and out of hilarious segments geared toward the ropes and tropes of terror. A SHUDDER ORIGINAL.
In this riotous anthology, a video store owner shows a new employee the ropes and the tropes of terror.
Cast: Jeremy King, Noah Segan, Toni Trucks
Member Reviews
So stupid in all the right ways- went into this not knowing exactly what to expect and I could not stop laughing throughout. Really fun watch.
5 skulls watch if you like the scarymovies movies i rate it as a b film though but still watched to the end funny and gore 😄
12 min in and had to turn it off. acting is horrible, was over the top cheesy and dumb. 12 min of my life I cant get back.
Just a modern day 'Scary Movie', though a lot sharper than those films were. And having multiple directors gives it a 'too many cooks in the kitchen' feel. It never clicked for me, but if mocking horror cliches, unoriginal humpur and OTT gore is what you're looking for, dig in.