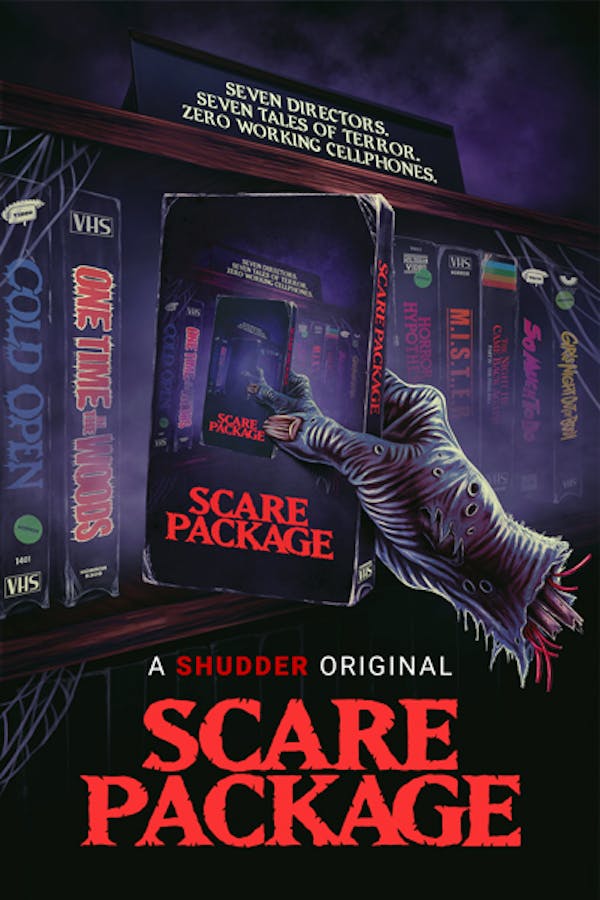 Scare Package
Directed by Emily Hagins, Noah Segan, Aaron B. Koontz, Baron Vaughn, Chris Mclnroy, Courtney Andujar, Hillary Andujar, Anthony Cousins
In this riotous anthology, Chad Buckley is a lonely Horror aficionado, spending his days overseeing a struggling video store and arguing with his only customer, Sam. When an unsuspecting applicant arrives, Chad sets out to teach him the rules of Horror; weaving in and out of hilarious segments geared toward the ropes and tropes of terror. A SHUDDER ORIGINAL.
In this riotous anthology, a video store owner shows a new employee the ropes and the tropes of terror.
Cast: Jeremy King, Noah Segan, Toni Trucks
Member Reviews
"your getting your blood in my blood". all i jeedes to hear tonight. great lines and bad acting. i loved it. jist what i wantes to watch tonight.
I feel like most of the money went towards the 2nd short they do, its hilarious. Most of it is okay, the over arching story is kinda funny
Hated the lazy meta bullshit and the GoT content. Some laughs and cool sfx
Its an awesome flick. The practical affects were good.
This film is fun, and really good use of all the practical effects. i loved it.