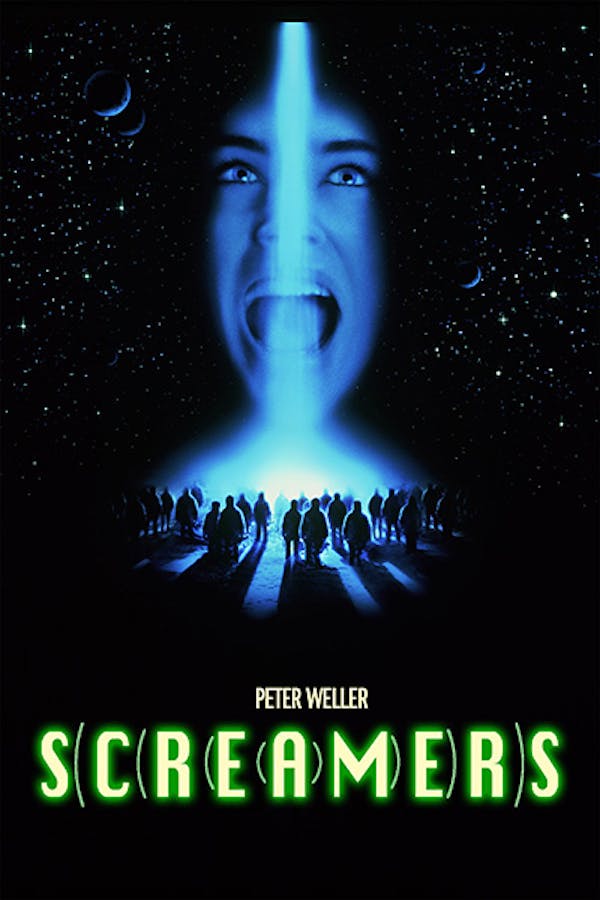 Screamers
Directed by Christian Duguay
The year is 2078.The man is rebel Alliance Commander Col. Joseph Hendricksson (Peter Weller, RoboCop, 1987), assigned to protect the Sirius 6B outpost from ravage and plunder at the hands of the New Economic Bloc. His state-of-the-art weaponry is known as Screamers: man-made killing devices programmed to eliminate all enemy life forms. Screamers travel underground, their intent to kill announced by ear-piercing shrieks.They dissect their victims with precision, then eradicate all traces of the carnage. They are lethal. Effective. Tidy. And, somehow, they are mutating and self-replicating into human form and slaughtering every beating heart on the planet. Newly remastered.
A blade-wielding killing device evolves on its own to become a threat to anyone, including its creators.
Cast: Peter Weller, Jennifer Rubin, Ron White
Member Reviews
Would like to see a remake of this one with a small budget and smart film making. I recommend it as solid sci fic. For me it brings me back to childhood when I read the story in a anthology of short robot stories.
Probably a good sick day movie. Feels like a Sci-fi channel original.
It's a very one-note military sci-fi flick with practical effects. Feels more late 80s than 90s. It's kind of amazing that this was released as a real movie in theaters, but the bar was a lot lower back then. Peter Weller does a good job with very little to work with. Underwritten and kind of dumb, it feels like a Saturday afternoon tv movie version of Blade Runner, and it's pretty decent when you go in with that expectation.
Solid sci-fi B-movie from the mid 90s. Computer effects haven't stood the test of time and the script could have used some more work, but still has some interesting things to add to the paranoia genre.
It has some interesting concepts in it but the film overall suffers from terrible visuals , characters that are not very interesting and a world that is not logically explained. The paranoia is something that could have worked better with a more fleshed out explanation of creatures but with what we were given to work with it forces you to take a lot of leaps of faith and logic.