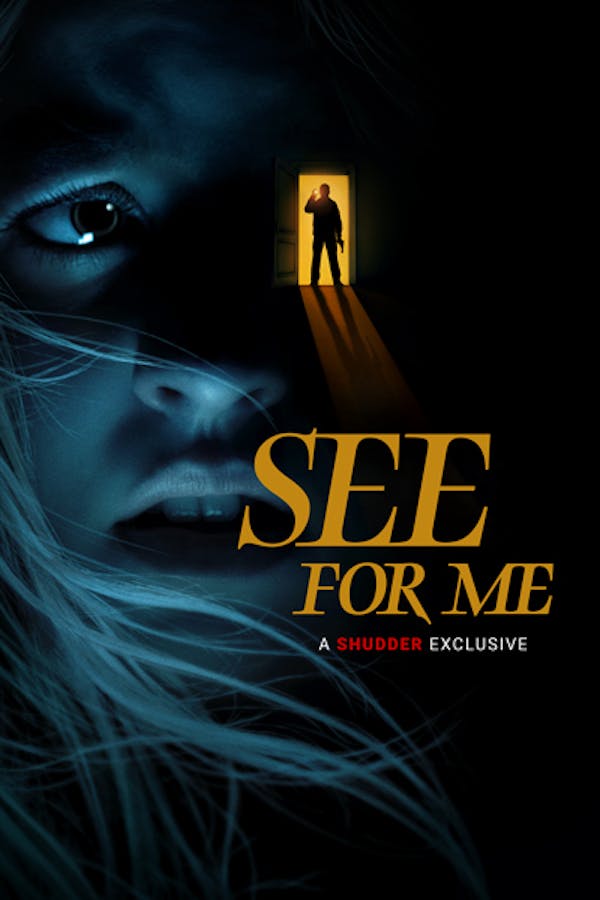 See For Me
Directed by Randall Okita
A group of thieves break into the luxurious, secluded mansion Sophie is house-sitting. Sophie, a visually impaired former skier, needs to rely on Kelly, an army veteran living across the country, to help her fight back. A SHUDDER EXCLUSIVE
A blind young woman caught in the crossfire of a home invasion scheme must rely on a sighted Army veteran via an app to survive the night in this shocking cat-and-mouse thriller.
Cast: Skyler Davenport, Laura Vandervoort, Kim Coates, Jessica Parker Kennedy, Emily Piggford
Member Reviews
horrible choice in lead. she is COMPLETELY unlikable.
this could have been so much better. i watched this because i LOVED Hush...where Hush was incredibly successful and imo a perfect horror movie-this failed on just about every oevel
Meh. Not bad, not good. Good lead female. Wish we coukd have gotten more backstory on the see for me girl - what was her mess up thay landed her at a desk?
it wasnt bad but i just watched it since im sick in bed, an hour in i got hungry so paused it, i didnt have a strong desire to finish it but when i realized there was 38 minutes left i was like fine whatever. now its over and im like "meh"