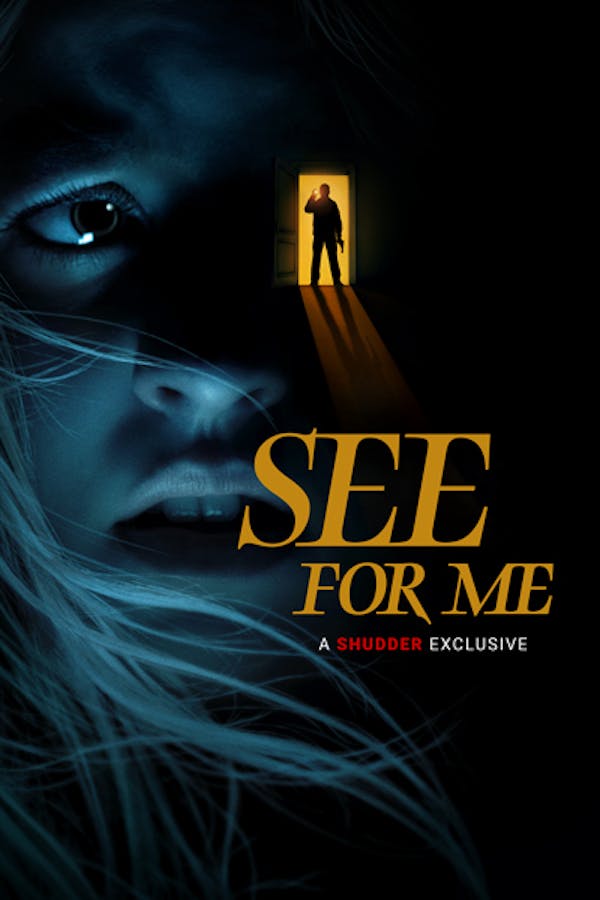 See For Me
Directed by Randall Okita
A group of thieves break into the luxurious, secluded mansion Sophie is house-sitting. Sophie, a visually impaired former skier, needs to rely on Kelly, an army veteran living across the country, to help her fight back. A SHUDDER EXCLUSIVE
A blind young woman caught in the crossfire of a home invasion scheme must rely on a sighted Army veteran via an app to survive the night in this shocking cat-and-mouse thriller.
Cast: Skyler Davenport, Laura Vandervoort, Kim Coates, Jessica Parker Kennedy, Emily Piggford
Member Reviews
This movie was good , the ending kinda threw me off
Excellent..."When a Stranger Calls" vibe with a twist.
Good movie, but that damn Sophie got on my last nerve.
Sophie was the typical dumb blonde in horror movies and kept making poorly thought decisions and it got on my last nerve