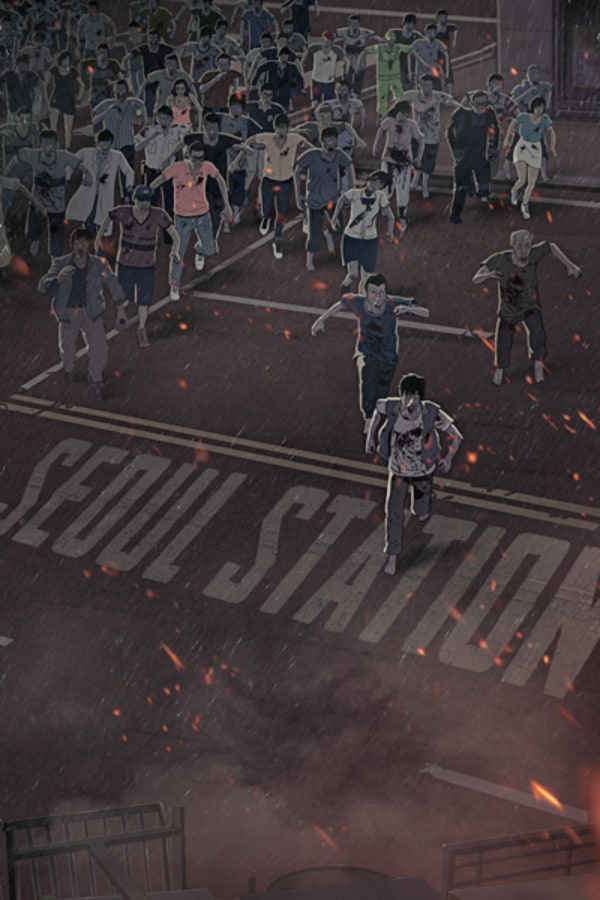 Seoul Station
Directed by Yeon Sang-ho
In this chilling animated prequel to the Korean horror smash TRAIN TO BUSAN, a zombie outbreak spreads amongst homeless people in the area surrounding Seoul Station. At the same exact moment the chaos begins, a worried father arrives in the district hoping to track down his runaway daughter. But the odds are not in their favor, because as any fan of zombie cinema knows, the real bad guys are never the undead, but selfish monsters of the flesh-and-blood variety. Borrowing from George Romero's playbook, director Yeon Sang-ho makes insightful connections between zombies and the castoffs of Korean society. A SHUDDER EXCLUSIVE.
In the animated prequel to TRAIN TO BUSAN, a father hunts for his daughter in the midst of a zombie outbreak.
Cast: Joon Lee, Eun-kyung Shim, Seung-ryong Ryu
Member Reviews
As a typical zombie movie, it's between good and excellent, with great character exposition. But... I'm puzzled by the amount of people that don't see the sheer amount of social commentary in this movie. Exceptional movie for it's social commentary (for those able to grasp it; which come on, isn't hard at all!) 5/5
Not many animated zombie flicks out there; and because of that, this one really stands out as a refreshing experience. Superb animations and even better voice acting only reinforce the tension. However, without touching too much spoiler territory, I think it could have done without the rape "implications." That in itself is becoming an eye-rolling cliche within the horror genre. There's a reason why your Laurie Strodes stood the test of time, ya' know.
the best animated horror movie I've ever seen
It was good, my issue was, why does no one close doors behind them, why are they always crying so damn loud to attract zombies, and why did they cordon off healthy people, and not go after the zombies, so annoyed with that, other than that, it was worth the watch.