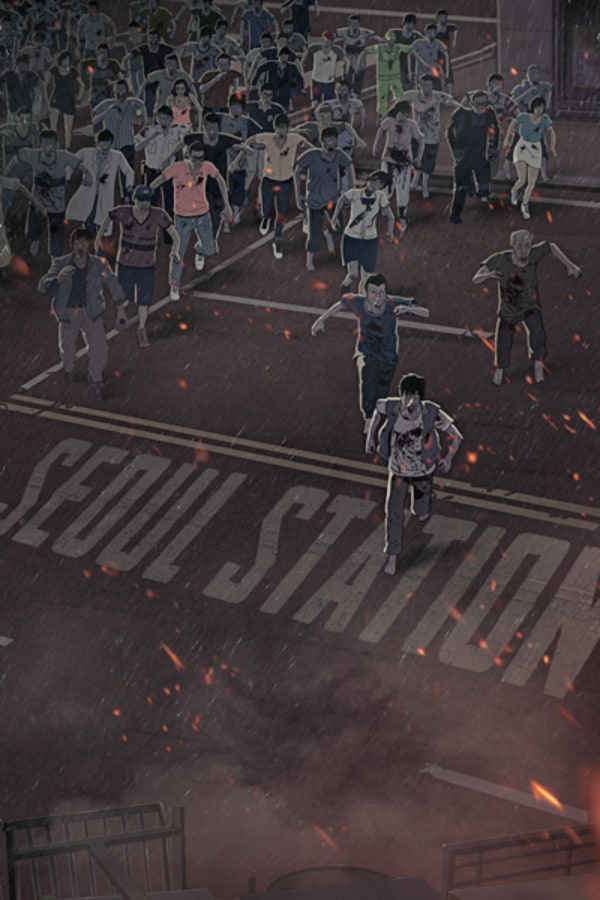 Seoul Station
Directed by Yeon Sang-ho
In this chilling animated prequel to the Korean horror smash TRAIN TO BUSAN, a zombie outbreak spreads amongst homeless people in the area surrounding Seoul Station. At the same exact moment the chaos begins, a worried father arrives in the district hoping to track down his runaway daughter. But the odds are not in their favor, because as any fan of zombie cinema knows, the real bad guys are never the undead, but selfish monsters of the flesh-and-blood variety. Borrowing from George Romero's playbook, director Yeon Sang-ho makes insightful connections between zombies and the castoffs of Korean society. A SHUDDER EXCLUSIVE.
In the animated prequel to TRAIN TO BUSAN, a father hunts for his daughter in the midst of a zombie outbreak.
Cast: Joon Lee, Eun-kyung Shim, Seung-ryong Ryu
Member Reviews
You know, a perfect tag line for this movie could have been "animation with reanimation". Or not.
Before watching this I had not seen "Train To Busan" but since this is supposed to be a prequel I guess that doesn't really matter. I really enjoyed it though I could have done without the crying scene. That part just seemed to go on way too long. I did go ahead and watch "Train To Busan" last night and really enjoyed it. Each film is able to stand on its own since they none of the characters in one are in the other.
i really enjoyed it. Its interesting to see the interactions people have and how they speak to each other. it kindof plays into the movie where because people treat each other so rude send care admit procedure a lot more damage happens