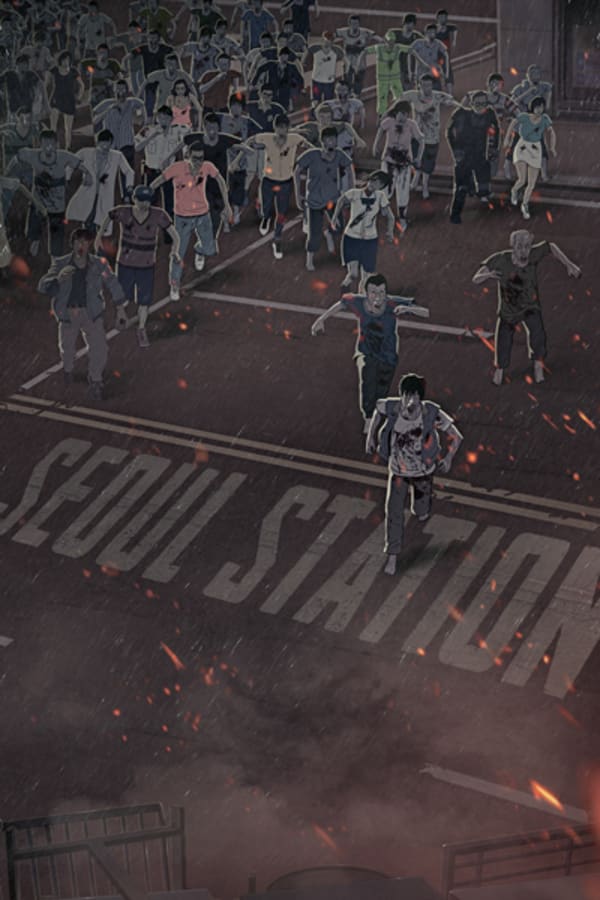 Seoul Station
Directed by Yeon Sang-ho
In this chilling animated prequel to the Korean horror smash TRAIN TO BUSAN, a zombie outbreak spreads amongst homeless people in the area surrounding Seoul Station. At the same exact moment the chaos begins, a worried father arrives in the district hoping to track down his runaway daughter. But the odds are not in their favor, because as any fan of zombie cinema knows, the real bad guys are never the undead, but selfish monsters of the flesh-and-blood variety. Borrowing from George Romero's playbook, director Yeon Sang-ho makes insightful connections between zombies and the castoffs of Korean society.
In the animated prequel to TRAIN TO BUSAN, a father hunts for his daughter in the midst of a zombie outbreak.
Cast: Joon Lee, Eun-kyung Shim, Seung-ryong Ryu
Member Reviews
so i loved train to busan, and this movie was related so i gave it a go. not as good as the sequal but it was aa fun watch. did anyone else think that long haired homeless guy they showed in the subway when the main girl walked down looked just like the one guy who died saving the little girl and pregnant women from train to busan (i forget there names).. but anyways, i liked it. the scratch on her leg kept disappearing and only appeared again towards the end funny. i felt like the ending would be sad, kinda like how the dad died in train. was a crazy twist. didnt like the boyfriend much but he did try to save her, so over all ill give it 4 outta 5. it was a good watch, this site doesnt have many zombie movies so i enjoyed it. give it a watch if you get the chance :)
Decent low budget animated prequel to Train to Busan, the characters fall flat making this just a generic zombie flick without the emotional weight of the original movie.
Good movie, but but the ending was a bit disappointing.
Amazing, such a good movie.
Great movir 4 stars cant be 5 the ending hated it.