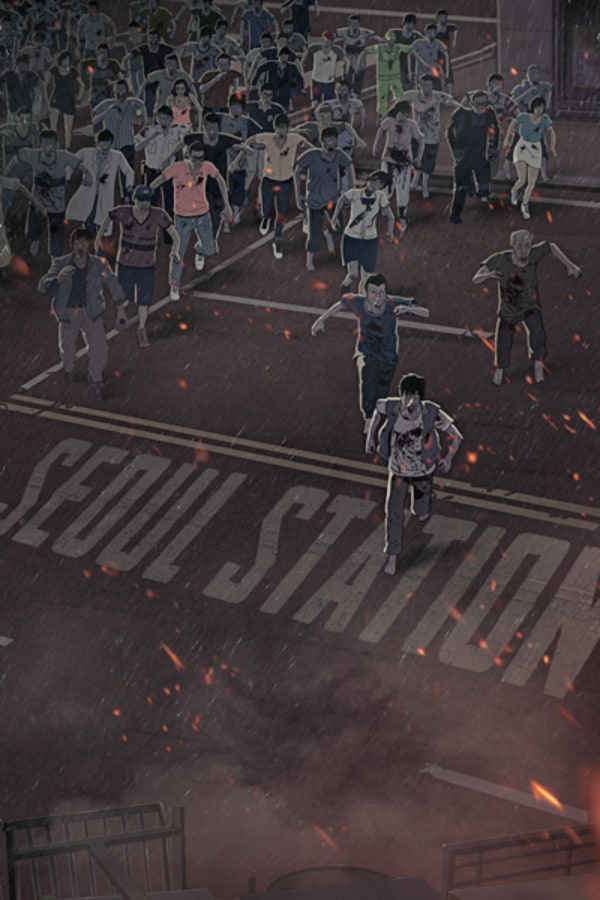 Seoul Station
Directed by Yeon Sang-ho
In this chilling animated prequel to the Korean horror smash TRAIN TO BUSAN, a zombie outbreak spreads amongst homeless people in the area surrounding Seoul Station. At the same exact moment the chaos begins, a worried father arrives in the district hoping to track down his runaway daughter. But the odds are not in their favor, because as any fan of zombie cinema knows, the real bad guys are never the undead, but selfish monsters of the flesh-and-blood variety. Borrowing from George Romero's playbook, director Yeon Sang-ho makes insightful connections between zombies and the castoffs of Korean society. A SHUDDER EXCLUSIVE.
In the animated prequel to TRAIN TO BUSAN, a father hunts for his daughter in the midst of a zombie outbreak.
Cast: Joon Lee, Eun-kyung Shim, Seung-ryong Ryu
Member Reviews
Movie was alright, the end could have been executed a little better. Definitely does not surpasses Train to Busan. Worth watching though. 👌🏻
Im blown away! This is amazing!
One of the better zombie films I've seen. A truly dark commentary on class, government, misogyny, and human nature as whole. A much more grim film than I had originally anticipated, and significantly more intriguing than its predecessor. The interplay of the Korean crime underworld with the police, military, and even the homeless population against the backdrop of a zombie apocalypse sets the stage for some truly intense and sorrowful storytelling. While the "twist" at the end could have been executed slightly better, it does set up for a magnificent and rather disturbing (yet satisfying) climax.
Holy crap! Standard twisted Asian climax . Did not disappoint