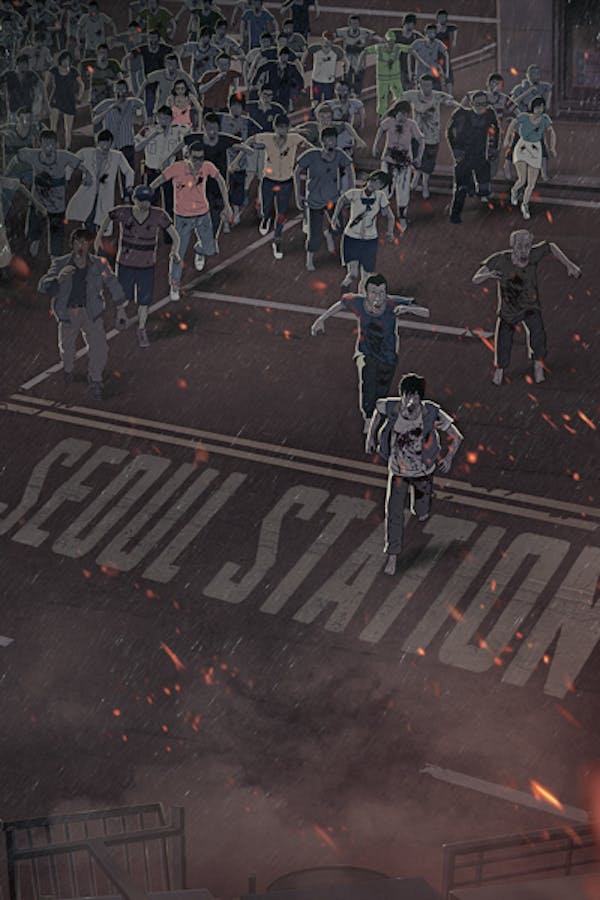 Seoul Station
Directed by Yeon Sang-ho
In this chilling animated prequel to the Korean horror smash TRAIN TO BUSAN, a zombie outbreak spreads amongst homeless people in the area surrounding Seoul Station. At the same exact moment the chaos begins, a worried father arrives in the district hoping to track down his runaway daughter. But the odds are not in their favor, because as any fan of zombie cinema knows, the real bad guys are never the undead, but selfish monsters of the flesh-and-blood variety. Borrowing from George Romero's playbook, director Yeon Sang-ho makes insightful connections between zombies and the castoffs of Korean society.
In the animated prequel to TRAIN TO BUSAN, a father hunts for his daughter in the midst of a zombie outbreak.
Cast: Joon Lee, Eun-kyung Shim, Seung-ryong Ryu
Member Reviews
wouldn't call a prequel. seems like it's happening concurrently with the events in Busan, just elsewhere. but the film has heart, which was to be expected; the line drawn between societal castoffs and zombies draws bleak conclusions regarding social life in densely populated cities. you don't see much of the governmental response in Busan so it was interesting to see it here. the film has hardly any dialogue, and the sound editing is weird. a guy falls on what seems like a corrugated tin roof early on and it sounds like he's fallen on a half-empty bottle of mustard.
Excellent prequel. Close to being as good as Train to Busan.
Wasn't as good as Train to Busan, but it held its own. Pimp got exactly what he deserved!
Really loved this!! Train to Busan is a favorite in my family and this delivered that itch until Peninsula releases :)