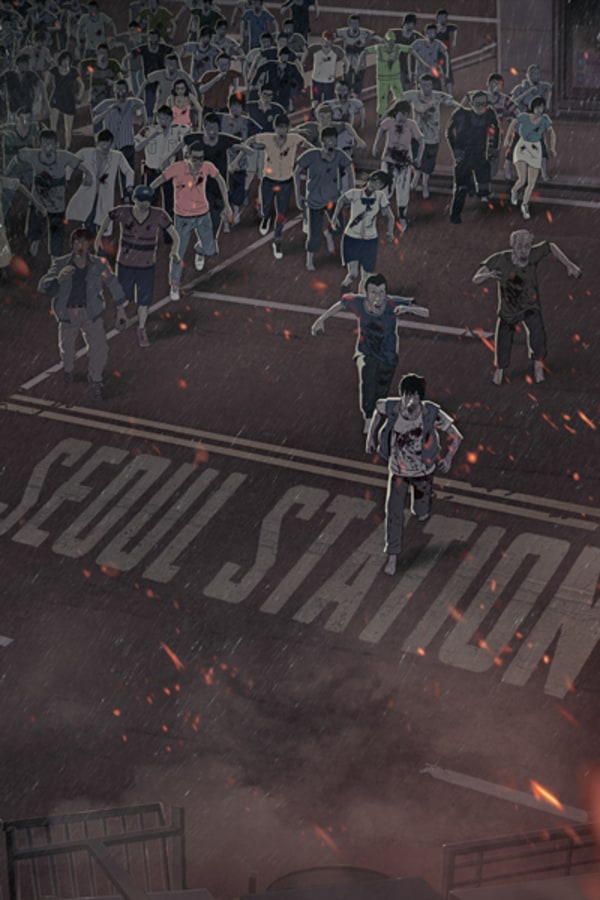 Seoul Station
Directed by Yeon Sang-ho
In this chilling animated prequel to the Korean horror smash TRAIN TO BUSAN, a zombie outbreak spreads amongst homeless people in the area surrounding Seoul Station. At the same exact moment the chaos begins, a worried father arrives in the district hoping to track down his runaway daughter. But the odds are not in their favor, because as any fan of zombie cinema knows, the real bad guys are never the undead, but selfish monsters of the flesh-and-blood variety. Borrowing from George Romero's playbook, director Yeon Sang-ho makes insightful connections between zombies and the castoffs of Korean society. A SHUDDER EXCLUSIVE.
In the animated prequel to TRAIN TO BUSAN, a father hunts for his daughter in the midst of a zombie outbreak.
Cast: Joon Lee, Eun-kyung Shim, Seung-ryong Ryu
Member Reviews
Amazing companion to Train To B.
Seoul Station says a lot more about humanity, in some ways, than about the zombies: which is pretty much how most zombie films function. It carries on with a lot of the main theme from Train to Busan, its sequel, except it goes further on with its social commentary: illustrating that an authoritarian government, and stratified class system defined by war -- particularly with its Northern neighbours -- has created the seeds in which this zombie plague has been allowed to flourish. I like the fact that the humans, the living, aren't all perfect, and have pretty scummy or flighty characteristics, but how the zombie outbreak also makes them reach the peak of who they are, and what they will fight for when the dead rise up to challenge the living. I would have liked to have seen a little more character development, but the characters function as well as can be expected given their circumstances. The twists, too, were well telegraphed and make sense in retrospect. Also, the animation was excellent. It is a good complementary piece to Train to Busan, and a fair standalone work as well.
It was great. Liked the Twists.
Excellent prequel for Train to Busan. Well-written and animation was spot-on!
I enjoyed the movie. Animation is really good and the storyline was unpredictable. one note I wanna make though is that this takes place in a city correct? I would've thought that we would see at least one child during something like that.