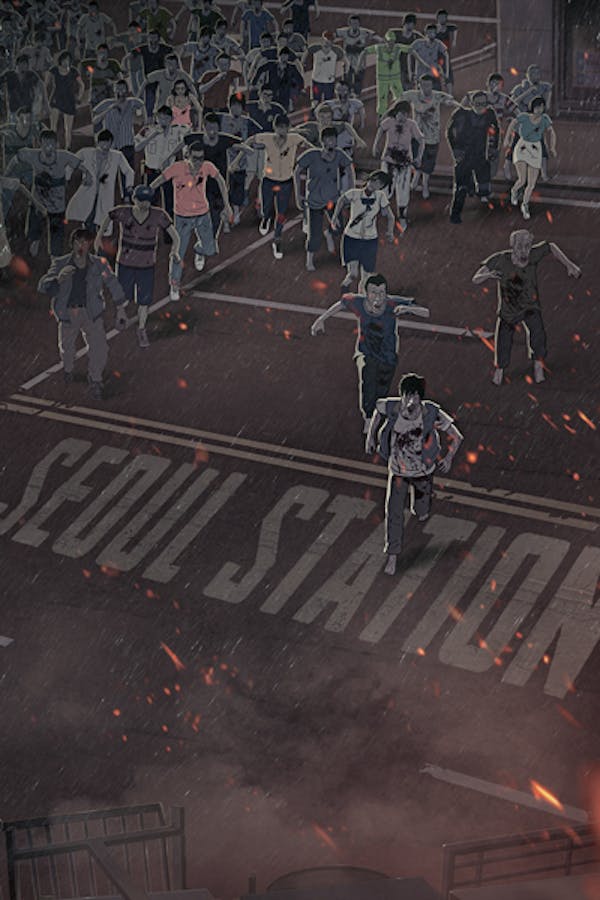 Seoul Station
Directed by Yeon Sang-ho
In this chilling animated prequel to the Korean horror smash TRAIN TO BUSAN, a zombie outbreak spreads amongst homeless people in the area surrounding Seoul Station. At the same exact moment the chaos begins, a worried father arrives in the district hoping to track down his runaway daughter. But the odds are not in their favor, because as any fan of zombie cinema knows, the real bad guys are never the undead, but selfish monsters of the flesh-and-blood variety. Borrowing from George Romero's playbook, director Yeon Sang-ho makes insightful connections between zombies and the castoffs of Korean society.
In the animated prequel to TRAIN TO BUSAN, a father hunts for his daughter in the midst of a zombie outbreak.
Cast: Joon Lee, Eun-kyung Shim, Seung-ryong Ryu
Member Reviews
Read mkostroske's comment. I wholeheartedly agree. This was a disappointment "prequel" to a phenomenal movie.
I liked it as it was a good side story to the "Train to Busan" that kept me interested. Just be warned that most of the people in this are crappy people and there are lot of downers here.
I really wish I hadn't wasted my time with this movie, which is surprising considering I loved Train to Busan and Peninsula so much. The characters in this movie were awful, I didn't care about them (except hoping they would die), the plot was pretty thin, and just overall not that enjoyable to watch. I also could not really get into the animation style they used. Save yourself some time and watch a different movie.
Surprisingly good. I will agree that this really is not a prequel. That aside the story is good. The action keeps going all the way. The societal commentary it tried to push early on really didn't work as it just seemed slapped onto the plot without it really contributing to the overall story. Once you are past that and the movie truly begins it is pretty solid.
I will say, this story really sounds great, and I loved "Train to Busan" but, I couldn't get passed the 2D/3D animation style. It was a little too cheezy, and that guy at the beginning who spends like 25 minutes bitching that his "bro" is hurt and decides to do anything but actually help him, bugged the hell out of me, couldn't get over it. I was happy to see him die, but otherwise I wasn't able to finish this. Maybe I'll have to come back and give it a second shot sometime.