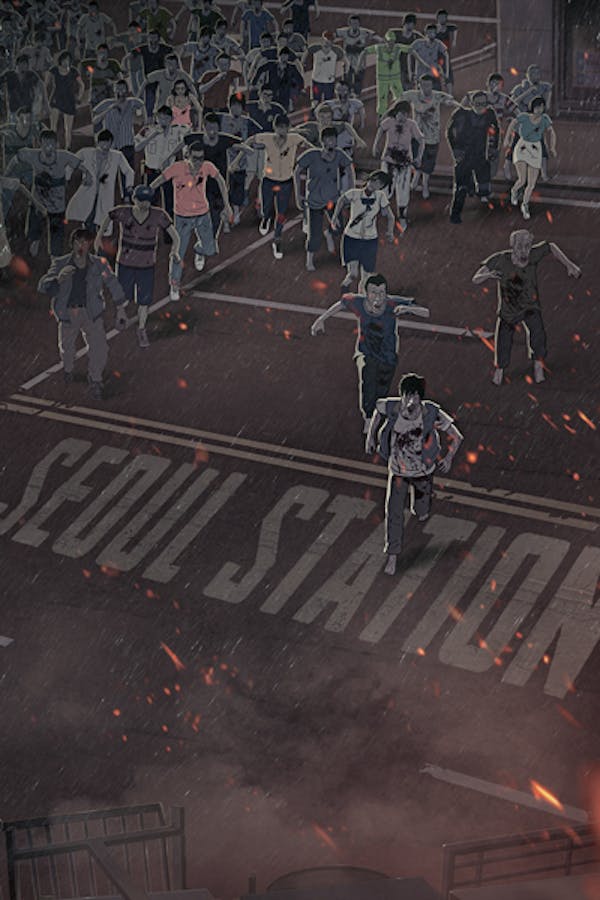 Seoul Station
Directed by Yeon Sang-ho
In this chilling animated prequel to the Korean horror smash TRAIN TO BUSAN, a zombie outbreak spreads amongst homeless people in the area surrounding Seoul Station. At the same exact moment the chaos begins, a worried father arrives in the district hoping to track down his runaway daughter. But the odds are not in their favor, because as any fan of zombie cinema knows, the real bad guys are never the undead, but selfish monsters of the flesh-and-blood variety. Borrowing from George Romero's playbook, director Yeon Sang-ho makes insightful connections between zombies and the castoffs of Korean society.
In the animated prequel to TRAIN TO BUSAN, a father hunts for his daughter in the midst of a zombie outbreak.
Cast: Joon Lee, Eun-kyung Shim, Seung-ryong Ryu
Member Reviews
Honestly your not missing out if u decide not to watch this.. it's not terrible but not that great either. 4.5/10. That really cap. More like 3/10. Shut the doors bit😂.
Damn I hate reading subtitles,,but this was worth it. I love the Busan movies and I had no idea about this one until I got SHUDDER....Please MORE ZOMBIE stuff on SHUDDER,,PLEASE!!!!!!!!
It was pretty good all around, def worth a watch. The one thing I would say is that there were a solid handful of slow moments throughout the movie. This is generally fine if there's like some tension or some sort of spook factor you know, but here it really felt like sometimes scenes were slow without any payoff. Regardless, still a really good movie.
Very well-written story, animation is not great but it doesn't significantly detract from a very good experience.