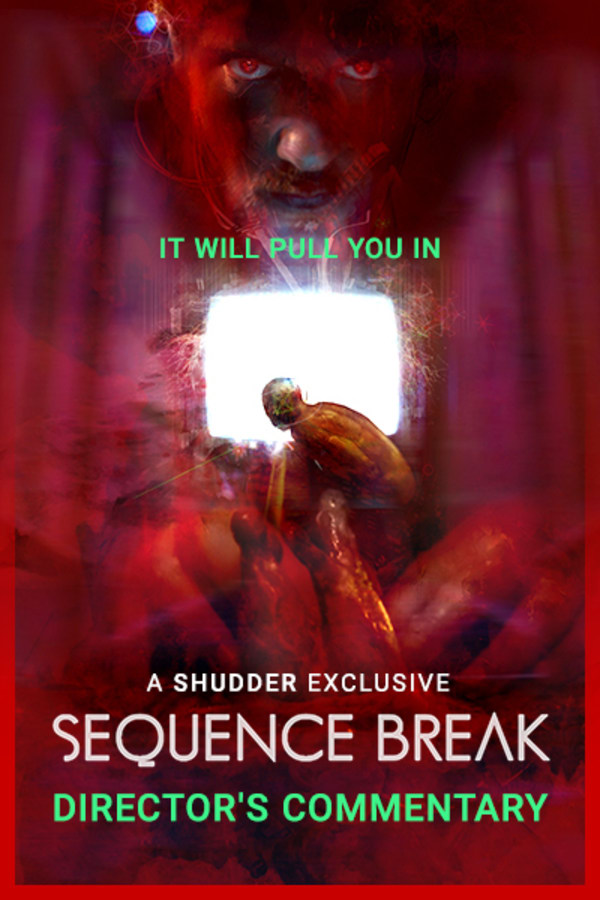 Sequence Break Director's Commentary
Directed by Graham Skipper
Presented with audio commentary by Graham Skipper. A reclusive video arcade repair technician has his reality fractured when a mysterious new arcade macine appears in his shop and a beautiful young woman enters his life, causing strange metaphysical forces, bizarre biochemechanical mutations and a shocking self realization. A SHUDDER EXCLUSIVE. Contains strong language, violence and gore.
A beautiful young woman threatens the reality of a reclusive video arcade technician, resulting in a bizarre bio-mechanical mutation.
Cast: John Dinan, Lyle Kanouse, Fabianne Therese
Member Reviews
I highly recommend this. I gained much more respect for this film after listening to the writer/director explain the logic behind each of the scenes. This movie is truly a work of art with symbolism on many different levels. He does a good job of explaining both his writing and why he made the decisions he did as a director.