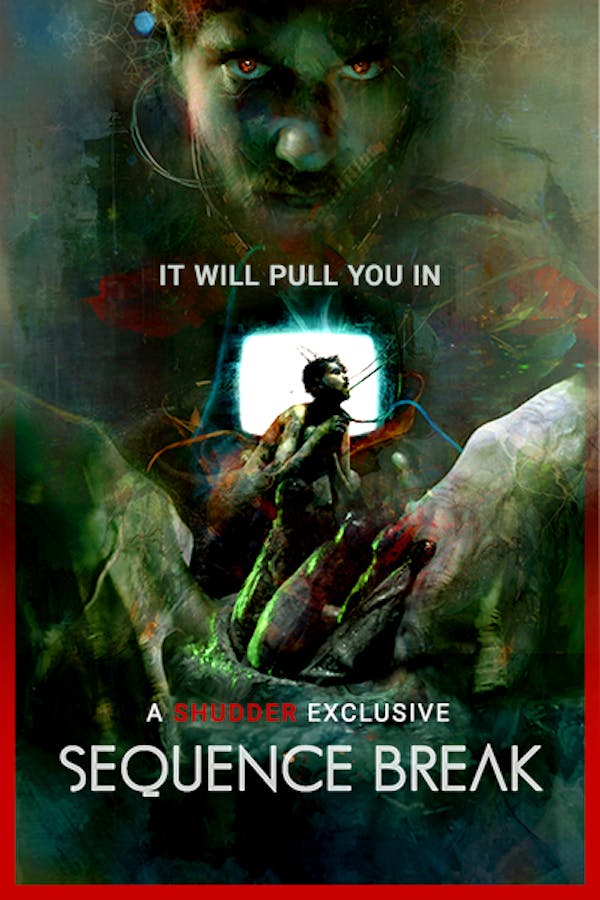 Sequence Break
Directed by Graham Skipper
A reclusive video arcade repair technician has his reality fractured when a mysterious new arcade machine appears in his shop and a beautiful young woman enters his life, causing strange metaphysical forces, bizarre biomechanical mutations and a shocking self realization. A SHUDDER EXCLUSIVE. Contains strong language, violence and gore.
A mysterious arcade game threatens the reality of a reclusive video arcade technician.
Cast: Chase Williamson, Fabianne Therese
Member Reviews
My God everyone here favors themselves a critic I'd love to see half you you people right direct and produce something half as good shut up and keep your opinions to yourself
nice idea poorly executed and at the end i was thinking what just happend? as the whole film made no sense.
Funny, slowburner. I love the game design. Cute little flick
"Bizarre biomechanical mutations" doesn't accurately describe what happens in the movie. Also, it is more spooky and suspenseful than it is horror. Gruesome rather than gory. The description set me up for very wrong expectations. After the ending I didn't understand too much about what was going on. Watch if you like attractive nerd women who play video games, since there's not enough stories involving them.
Interesting idea, but the film lacked depth or character. Very one-dimensional, and not a very engrossing plot. Some might like it more - particularly if you like cerebral pieces perhaps.