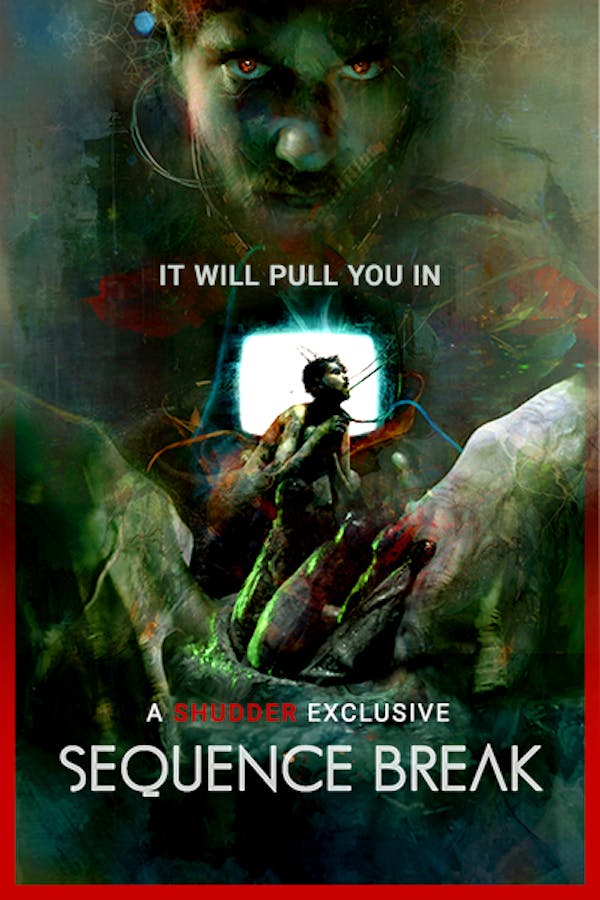 Sequence Break
Directed by Graham Skipper
A reclusive video arcade repair technician has his reality fractured when a mysterious new arcade machine appears in his shop and a beautiful young woman enters his life, causing strange metaphysical forces, bizarre biomechanical mutations and a shocking self realization. A SHUDDER EXCLUSIVE. Contains strong language, violence and gore.
A mysterious arcade game threatens the reality of a reclusive video arcade technician.
Cast: Chase Williamson, Fabianne Therese
Member Reviews
I found the movie to be great. It has a melancholy atmosphere of nostalgia and isolation only slightly shined by a couple of people that bring some lightheartedness into your life.
Like a cross between "Memento" and "Videodrome". Except bad.
Not bad, i found it a tad confusing and slow but it had enough to keep me watching until the end so it can't be that bad.