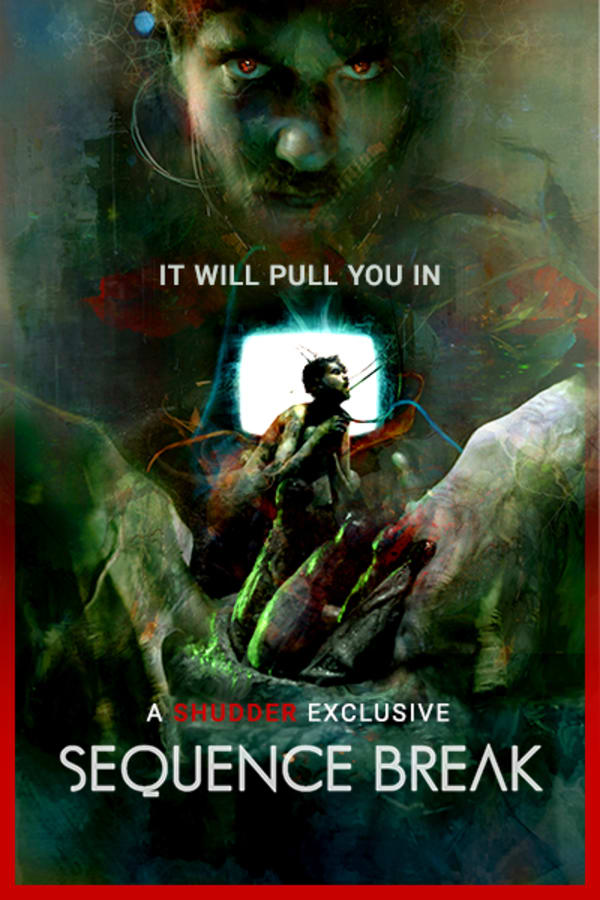 Sequence Break
Directed by Graham Skipper
A reclusive video arcade repair technician has his reality fractured when a mysterious new arcade macine appears in his shop and a beautiful young woman enters his life, causing strange metaphysical forces, bizarre biochemechanical mutations and a shocking self realization. A SHUDDER EXCLUSIVE. Contains strong language, violence and gore.
A mysterious arcade game threatens the reality of a reclusive video arcade technician.
Cast: Chase Williamson, Fabianne Therese
Member Reviews
Skipper makes a solid start.
Fun low budget surreal body horror. Nothing too fancy but you can tell the people making it we're having a blast and enjoyed the material.
Absolute brilliance from cinematography to concept to execution. A vaporwave 80's reminiscent callback without being dated or forced. Beautiful use of cosmic horror, fans of stranger things are sure to love this. also? NO JUMPSCARES!
I watched the whole movie to try snd be able to understand what was going on..I mean, I like the idea I think but it was slow and pretty odd and made no sense. And I love odd dont get me wrong, but the gross things they did with the machine made me cringe and was a huge turn off. I liked his connection with the girl though, a true nerd love story there
Williamson is a welcome presence who is sure to do well in future projects. The romantic pairing of Tess and Oz has moments of true sincerity, but sometimes feels misplaced in the context of the larger story. The ending is not well realized, and the twist is not surprising. Overall, Sequence Break is a film that works best as an homage to Cronenberg-esque body horror. Some scenes are better suited for an exceptional music video or short film rather than a full-fledged feature, but fans of 80s horror will find something to latch onto.