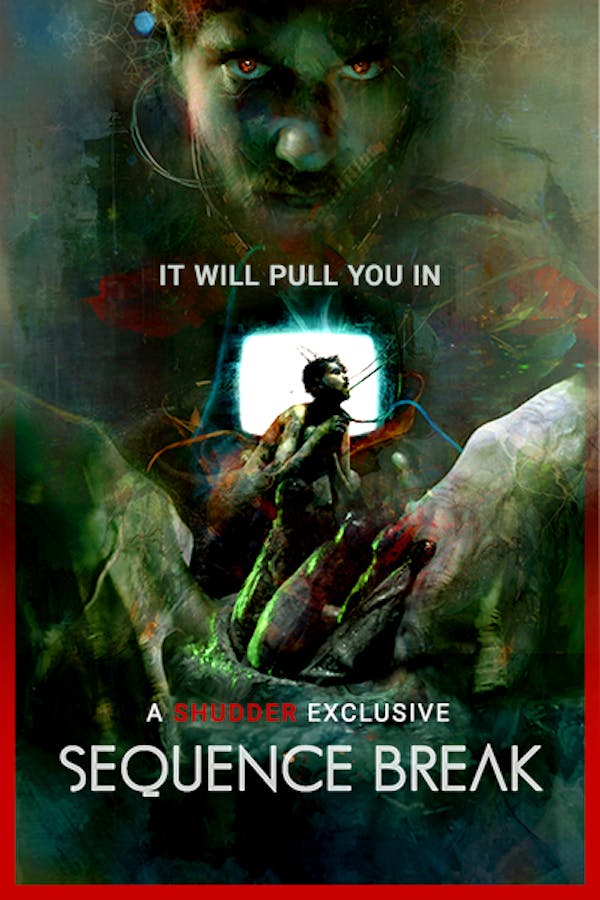 Sequence Break
Directed by Graham Skipper
A reclusive video arcade repair technician has his reality fractured when a mysterious new arcade machine appears in his shop and a beautiful young woman enters his life, causing strange metaphysical forces, bizarre biomechanical mutations and a shocking self realization. A SHUDDER EXCLUSIVE. Contains strong language, violence and gore.
A mysterious arcade game threatens the reality of a reclusive video arcade technician.
Cast: Chase Williamson, Fabianne Therese
Member Reviews
"Sequence Break" is less like an electronically derived horror film, and more like a "Tales From The Darkside" episode (which, btw, this film could loosely represent the 80's TFTDS episode that aired, about an arcade game). Nonetheless, this film was well-scripted and transmitted by the performers, but the director/writer could have reworked this film into something much greater than he produced. This film, which gives us a reverse "Lawnmower Man" plot begins with a great set-up, but falls flat on the last half of the film. If I were the director, I would have casted Carrot Top (actor) as the mysterious nomad that "created" the game and gave more live body horror transitions that represented something more like the creature in the film "Splinter." Alas, I digress, by saying that "Sequence Break" is still watchable, but needed another level.
I can't overstate how mediocre this is. Deliriously amateur writing with a manic pixie dream girl to top it all off. I thought this would be a cool, experimental sci fi film. Not at all. Just micro budget pastiche.