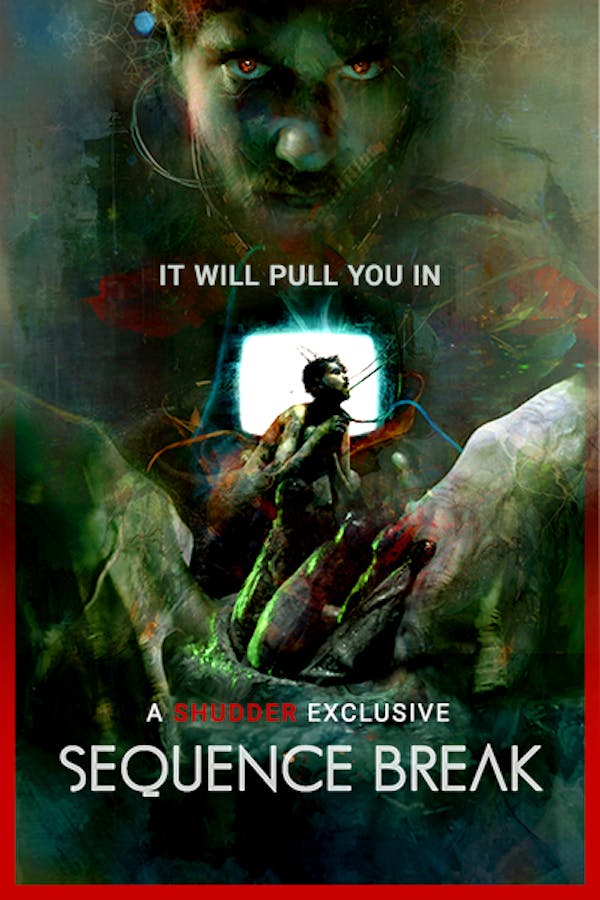 Sequence Break
Directed by Graham Skipper
A reclusive video arcade repair technician has his reality fractured when a mysterious new arcade machine appears in his shop and a beautiful young woman enters his life, causing strange metaphysical forces, bizarre biomechanical mutations and a shocking self realization. A SHUDDER EXCLUSIVE. Contains strong language, violence and gore.
A mysterious arcade game threatens the reality of a reclusive video arcade technician.
Cast: Chase Williamson, Fabianne Therese
Member Reviews
Original great story I enjoyed the whole thing definitely worth watching. Although I would have liked more gore. But I don't ever think there's enough of that wholesome stuff.
Ehhhhhh. I feel like this would have been better if it were part of an anthology series and about half its length. The premise is neat, and there are some cool visuals and themes at times, but it doesn't really stand up on its own. I guess it would be okay as a sort of 'play it in the background' type flick.
THE ARCADE MACHINE CUMS HELLO ????
It was unique and had some good movies. Nothing about it was really ever very gripping.
My last review didn't seem to post for some reason so I'm writing another lol. This was a good movie that crumbles a bit under its own twist. It had potential to come to a really slick cerebral ending and it honestly kind of fumbles it. The acting is good though, and the effects are great. There's some truly unsettling imagery re: body horror. Worth a watch for sci fi horror fans but I think the final act could have been tuned up a bit.