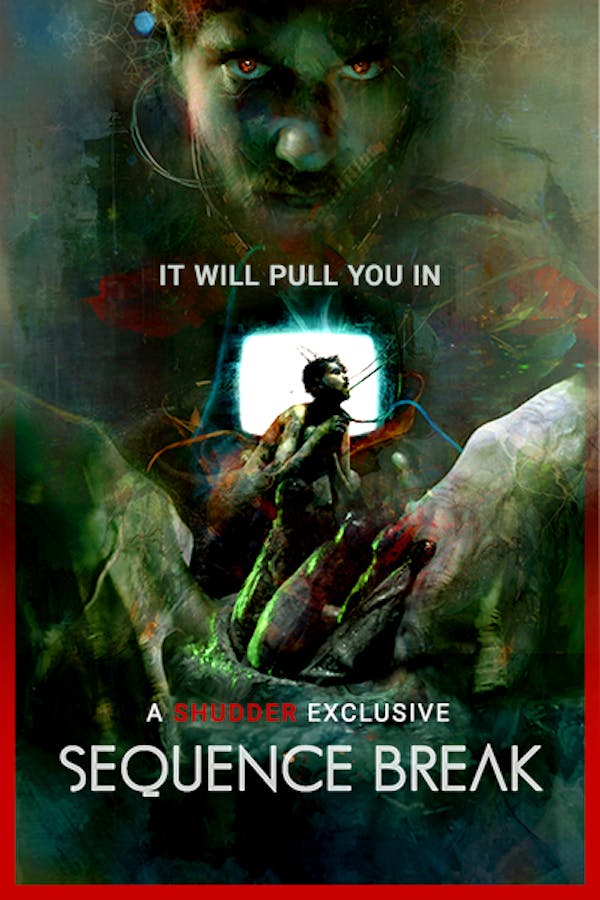 Sequence Break
Directed by Graham Skipper
A reclusive video arcade repair technician has his reality fractured when a mysterious new arcade machine appears in his shop and a beautiful young woman enters his life, causing strange metaphysical forces, bizarre biomechanical mutations and a shocking self realization. A SHUDDER EXCLUSIVE. Contains strong language, violence and gore.
A mysterious arcade game threatens the reality of a reclusive video arcade technician.
Cast: Chase Williamson, Fabianne Therese
Member Reviews
The arcade machine cums 😂
It's got some moments, but all the metaphysical quantum time or whatever was such a hodgepodge of nothingness. Would have been better served by going to the other extreme of absurdity. Like, if the game cabinet had impregnated him or rebirthed her as some sort of half human/half arcade machine baby? I mean that's still terrible but it *Somehow* feels more grounded than what we got! That would easily push it up to 3.5 Skulls. I ended up giving it 1 extra skull because of the arcade cabinet sexy-times XD
I can't believe how bad that was. Utterly pathetic rubbish
Just could not keep watching ouch!!
Too try hard artsy, how ever I didn't mind the dialogue or sound track.