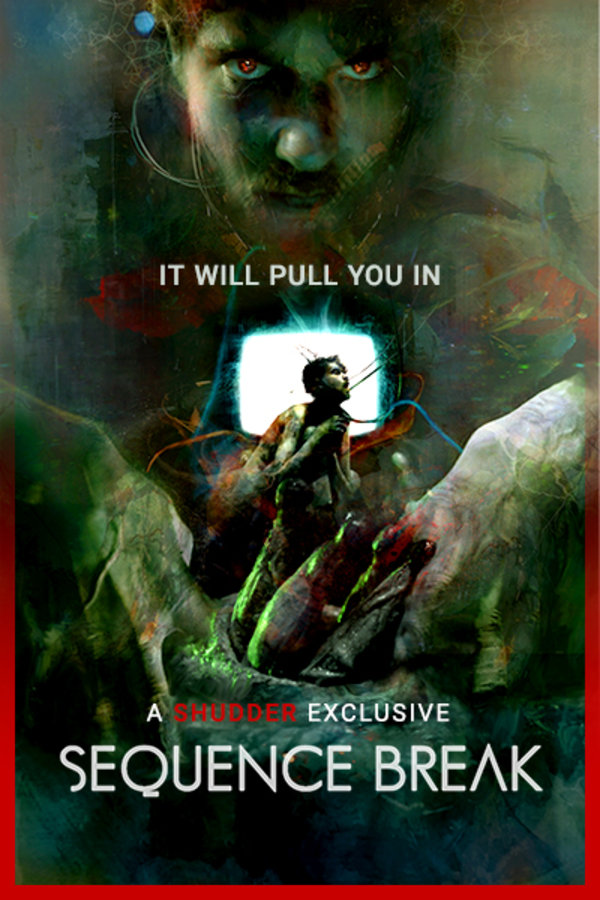 Sequence Break
Directed by Graham Skipper
A reclusive video arcade repair technician has his reality fractured when a mysterious new arcade macine appears in his shop and a beautiful young woman enters his life, causing strange metaphysical forces, bizarre biochemechanical mutations and a shocking self realization. A SHUDDER EXCLUSIVE. Contains strong language, violence and gore.
A mysterious arcade game threatens the reality of a reclusive video arcade technician.
Cast: Chase Williamson, Fabianne Therese
Member Reviews
I give everyone a shot til the credits usually. I survived unamazed. It had an interesting start that boiled away into a love story and then bleh. 2 because visually it was alright
As a wealthy industrialist, and philanthropist I'd say the themes in this Lovecraftian tale need a few more... levels.
Was too cliche. Felt like every line was forced.
I came in with an open mind and you might like it. The music was great and the weird parts. However nothing payed off in this film. Absolutely nothing.