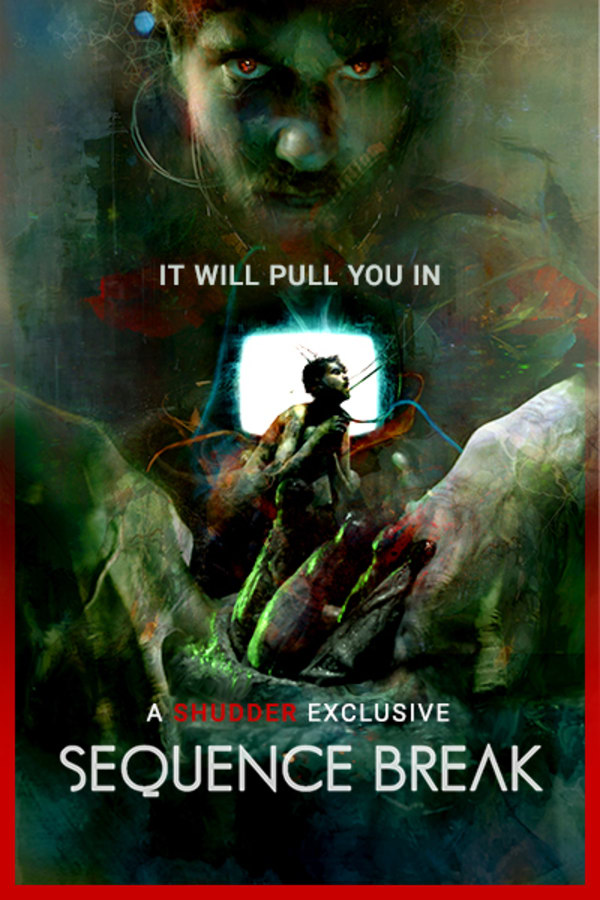 Sequence Break
Directed by Graham Skipper
A reclusive video arcade repair technician has his reality fractured when a mysterious new arcade macine appears in his shop and a beautiful young woman enters his life, causing strange metaphysical forces, bizarre biochemechanical mutations and a shocking self realization. A SHUDDER EXCLUSIVE. Contains strong language, violence and gore.
A mysterious arcade game threatens the reality of a reclusive video arcade technician.
Cast: Fabianne Therese, Chase Williamson
Member Reviews
I actually quite liked it. Very weird, and missing something when it comes to story. But really very Cronenberg, and the effects were awesome in my opinion.
I really tried to get into this one but I just could not. It was too weird for me.
Could have been cut down to about 15/20 minutes. Cronenberg body horror influences are pretty heavy. The plot isn't bad, but it's not very original.