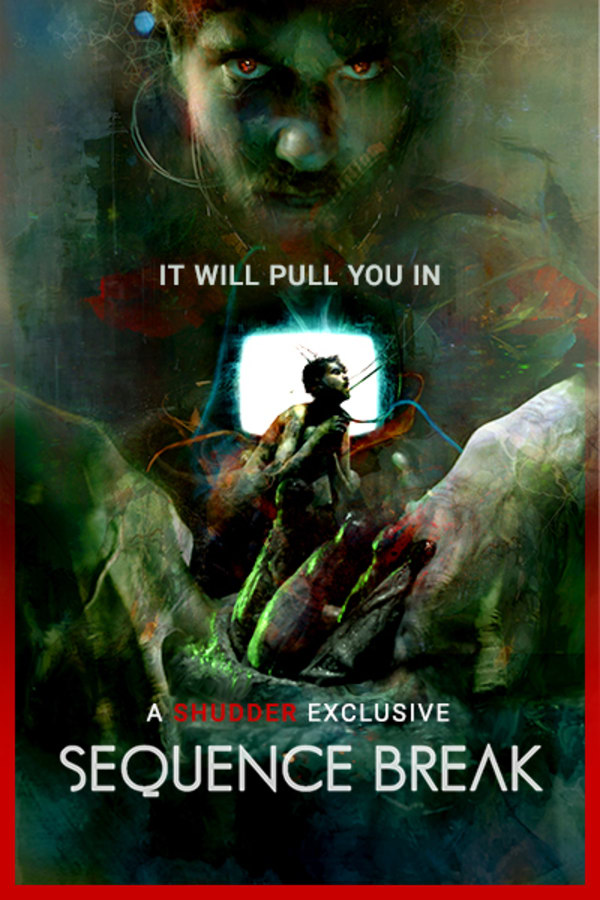 Sequence Break
Directed by Graham Skipper
A reclusive video arcade repair technician has his reality fractured when a mysterious new arcade macine appears in his shop and a beautiful young woman enters his life, causing strange metaphysical forces, bizarre biochemechanical mutations and a shocking self realization. A SHUDDER EXCLUSIVE. Contains strong language, violence and gore.
A mysterious arcade game threatens the reality of a reclusive video arcade technician.
Cast: Fabianne Therese, Chase Williamson
Member Reviews
Fabianne Therese and Chase Williamson get together again after John Dies at the End. Their romance is strong, but everything else is a mess.
A low rent Videodrome. Pretty disappointed by the ending.
Low-budget arcade goop madness!! Simple and enjoyable film. Shows good love to arcade machines. Makes me wanna repurpose a broken machine into a horror display.
Light on plot, heavy on charm and goop. Worth a watch for sure.