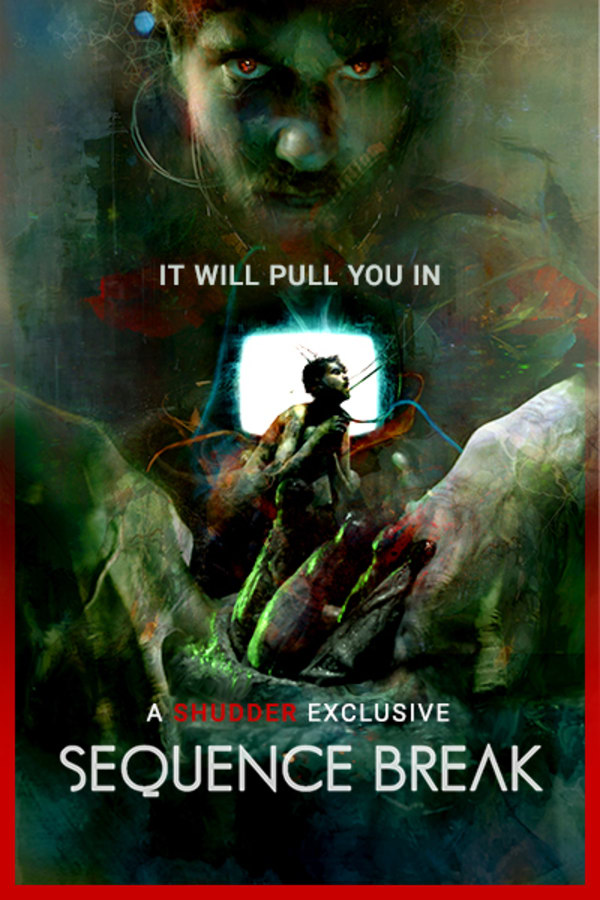 Sequence Break
Directed by Graham Skipper
A reclusive video arcade repair technician has his reality fractured when a mysterious new arcade macine appears in his shop and a beautiful young woman enters his life, causing strange metaphysical forces, bizarre biochemechanical mutations and a shocking self realization. A SHUDDER EXCLUSIVE. Contains strong language, violence and gore.
A mysterious arcade game threatens the reality of a reclusive video arcade technician.
Cast: Fabianne Therese, Chase Williamson
Member Reviews
I really enjoyed this movie. It seems to be taking inspirations from films like Beyond the Black Rainbow, Naked Lunch, Videodrome, Into the Void, etc... I thought the visual storytelling was very well done, the effects are mostly practical so that's a big plus for me! Also, the subplot fit right in with the flow of the whole story. Overall this movie wasn't trying to be anything, it was doing something of its own, and I can appreciate that. It was very enjoyable and I would recommend it if you just want a good story and interesting visuals. It's not going to be the best film you've ever seen, but it's certainly not bad by any means, just really good, you won't regret it.
This should have been condensed to a short film. Too much fluff, not enough peanut butter. The 80's bits were the highlight even though they were very scarce.
meh. good premise. one or two good scenes but should have been a short