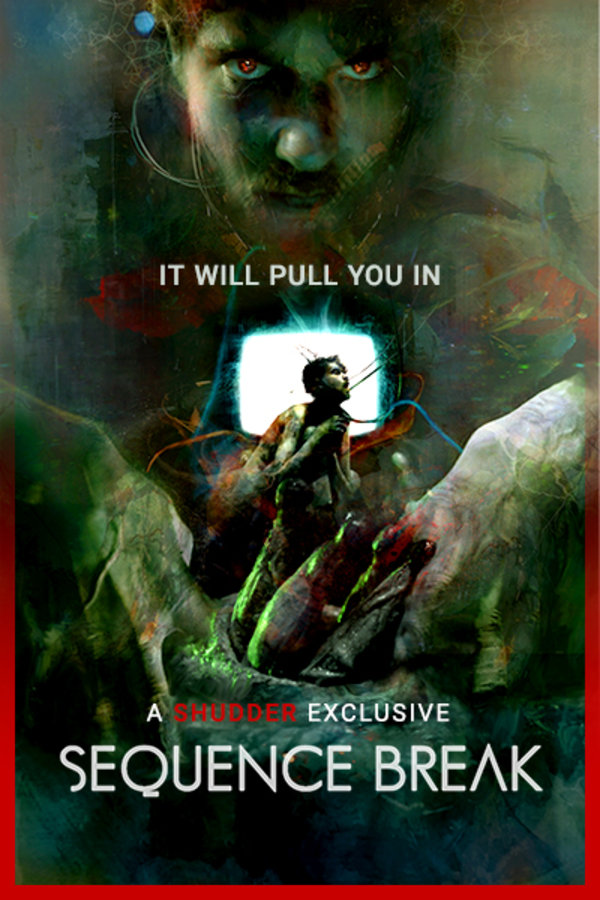 Sequence Break
Directed by Graham Skipper
A reclusive video arcade repair technician has his reality fractured when a mysterious new arcade macine appears in his shop and a beautiful young woman enters his life, causing strange metaphysical forces, bizarre biochemechanical mutations and a shocking self realization. A SHUDDER EXCLUSIVE. Contains strong language, violence and gore.
A mysterious arcade game threatens the reality of a reclusive video arcade technician.
Cast: Chase Williamson, Fabianne Therese
Member Reviews
The idea seemed good but the execution was dire. It needed a different direction and a tighter script.
Rarely do I get this angry at a film. A whole lot of nothing with no explanations and one of the most infuriating endings I've encountered. There was no concept of the timeline, everything just got sped along. I'm not even asking the film to hold my hand and explain everything tenderly while stroking it, but even some cohesive hints would be nice. So far, it's been two Shudder exclusives out of two that have been awful, great track record.
gaming is a mental disorder
wow i just seen this and love it . it has shitty parts where im like what the fuck am i watching , then it holds me in wanting to see the end . wicked movie
Not horror whatsoever, but not exactly horrible either. The intro sequence with the bits and retro arcade music sucked me in immediately but as the plot began to reveal itself, I grew bored rather quickly. It never actually fully developed and there seemed to be no actual explanation for the "haunted" logic board. I'm debating whether or not this is worth a second watch so I can "look between the 1's & 0's"