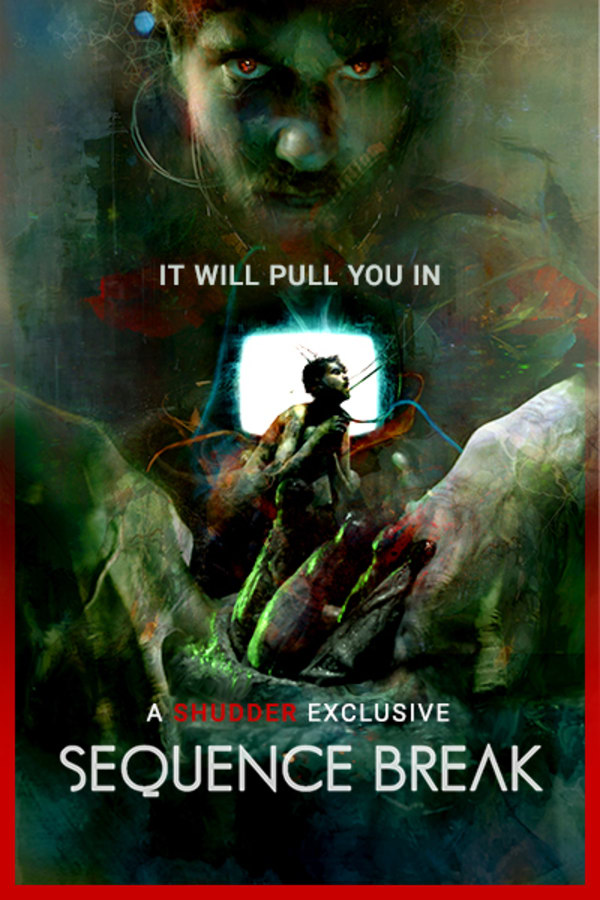 Sequence Break
Directed by Graham Skipper
A reclusive video arcade repair technician has his reality fractured when a mysterious new arcade macine appears in his shop and a beautiful young woman enters his life, causing strange metaphysical forces, bizarre biochemechanical mutations and a shocking self realization. A SHUDDER EXCLUSIVE. Contains strong language, violence and gore.
A mysterious arcade game threatens the reality of a reclusive video arcade technician.
Cast: Fabianne Therese, Chase Williamson
Member Reviews
Incoherent Cronenberg-esque film. Worth watching due to sheer oddness, plus I like the actor from "John Dies at the End".
TLDR: An incoherant mess. Really bad and poorly executed horror film. It's a shame as the concept of a haunted/evil video game could be really fun. There is even the Polybius urban legend they could have taken ideas from (reading about that is spookier than this movie by a long shot) There are some good ideas here but they are buried under a confused plot and some just flat out weird scenes that don't do anything to help this movie out. Would not recommend no matter how low your horror standards are.
c-c-c-c-c-r-r-i-i-n-n-g-g-e-e! like a bad relationship - you just wish it never even happened :/
I guess if you are looking for a good nap then push play on this one. You will fall asleep from complete boredom.