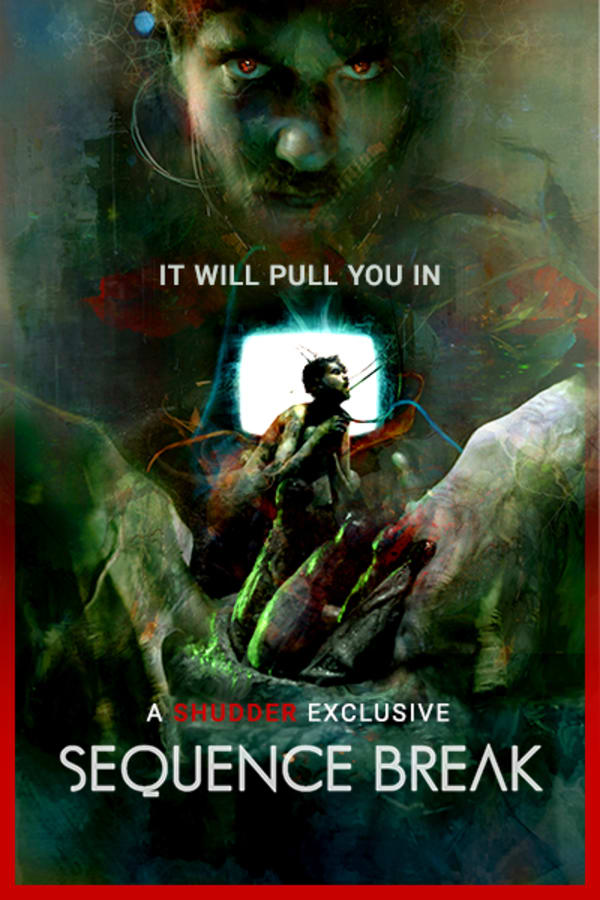 Sequence Break
Directed by Graham Skipper
A reclusive video arcade repair technician has his reality fractured when a mysterious new arcade machine appears in his shop and a beautiful young woman enters his life, causing strange metaphysical forces, bizarre biomechanical mutations and a shocking self realization. A SHUDDER EXCLUSIVE. Contains strong language, violence and gore.
A mysterious arcade game threatens the reality of a reclusive video arcade technician.
Cast: Chase Williamson, Fabianne Therese
Member Reviews
Fun movie about arcade, aspirations, and romance.
Can be pretty unsettling at times and has a good handle on creepy imagery (the montage dreamy sequences are particularly cool) and I liked the central story. The story feels like a Black Mirror episode and is maybe a bit stretch over feature length though so can drag. Some impressive stuff with what was seemingly a really low budget though.
The entire story feels like it will lead up to something and when the "pay off" finally happens you are left with far more questions than answers. Lazy writing, horrible dialogue and a plot full of so many holes that even the overabundance of goo in the movie could not fill it. No idea what this movie wanted to be; but, unless it wanted to be a forgettable mess that siphons all the fun out of your life for an hour and a half, it failed on all accounts. 0.0 stars, but since I am unable to give it that, 1.
Has an alright story with alright characters and some good visuals but over all it was just ok.