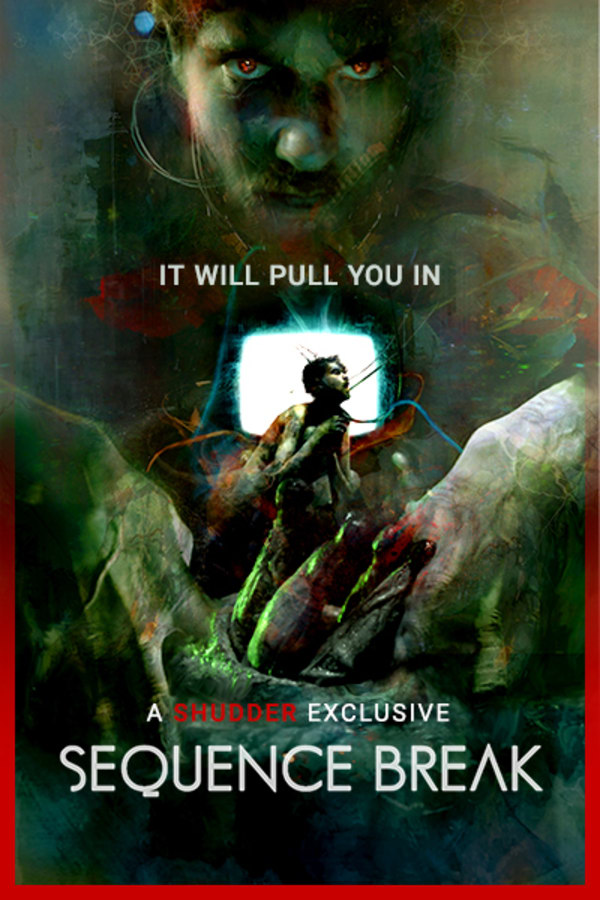 Sequence Break
Directed by Graham Skipper
A reclusive video arcade repair technician has his reality fractured when a mysterious new arcade macine appears in his shop and a beautiful young woman enters his life, causing strange metaphysical forces, bizarre biochemechanical mutations and a shocking self realization. A SHUDDER EXCLUSIVE. Contains strong language, violence and gore.
A mysterious arcade game threatens the reality of a reclusive video arcade technician.
Cast: Fabianne Therese, Chase Williamson
Member Reviews
The movie suffers from disjointed scenes and plot issues but, overall I liked it very much. It felt like a coming of age tale ala lonely gamer boy finds a real person to connect with and finds he has something worth fighting for. The visuals are fantastic but the overall story needs tweaking. Definitely worth watching!
This was a very unique and interesting film. Surprised it doesn't have better reviews, this is just the kind of film I subscribed to shudder for. I suggest people give it a chance and make up their own minds about it
Solid, introspective synth-horror with a dash of Videodrome. Skipper is an awesome talent in front of the camera, and based on this, he's pretty great behind it too. And of course, Chase Williamson continues his streak of awesomeness, from John Dies at the End to The Guest to Beyond the Gates, and now Sequence Break.