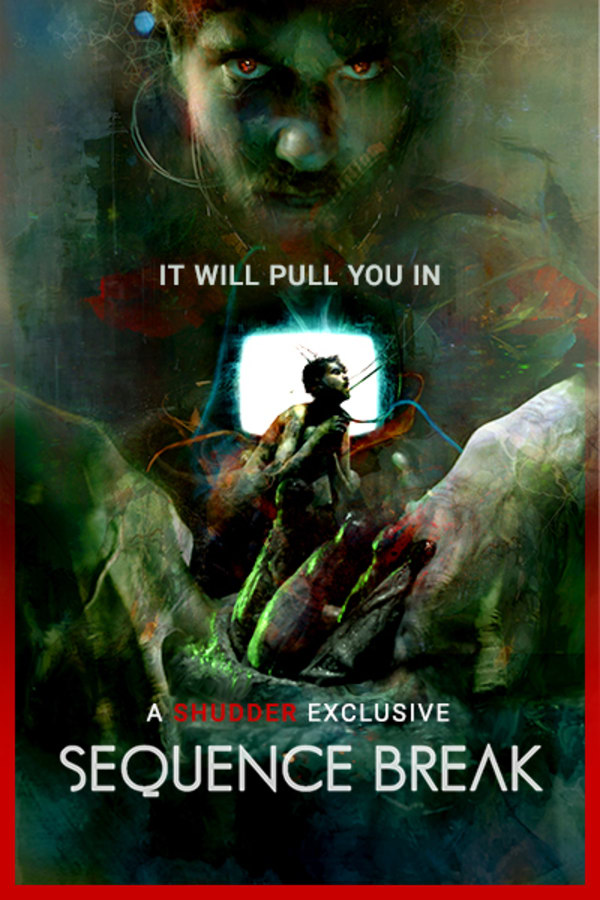 Sequence Break
Directed by Graham Skipper
A reclusive video arcade repair technician has his reality fractured when a mysterious new arcade macine appears in his shop and a beautiful young woman enters his life, causing strange metaphysical forces, bizarre biochemechanical mutations and a shocking self realization. A SHUDDER EXCLUSIVE. Contains strong language, violence and gore.
A mysterious arcade game threatens the reality of a reclusive video arcade technician.
Cast: Fabianne Therese, Chase Williamson
Member Reviews
I would not label this movie as horror, unless you find yourself in the same divergent crossroad as our main character, Oz. A beautiful, yet unsettling look at a man emerging from his comfortable bubble into the scary unknown with its infinite possibilities and also infinite disappointments. I loved the synth music and the imagery was really fun, albeit uncomfortable at times. Acting was solid. Story was abstract enough that it made me want to understand what the movie was trying to say without hitting me over the head. A bit of a slow burn, but I think the visuals are strong enough that it can have mainstream appeal. My only criticism is that the bartender gives some pretty awful advice at one point. Almost like she was written by someone else entirely from the other characters.
What the eff did I just watch? It was kinda okay, but the last 20-45 minutes reminded of Altered States vs any Arthouse film. I might be angry, but not sure yet...
The concept is goofy to the point of being hacky, which is not really improved by the fact that the story is largely driven by a romance between a weird hot girl and an awkward nerdy guy. But fun movie for all that, The acting is quite good and the visuals are stellar, The movie was definitely made with love
I really wanted to like this..I wasted my time.
Lame, low budget and no horror.