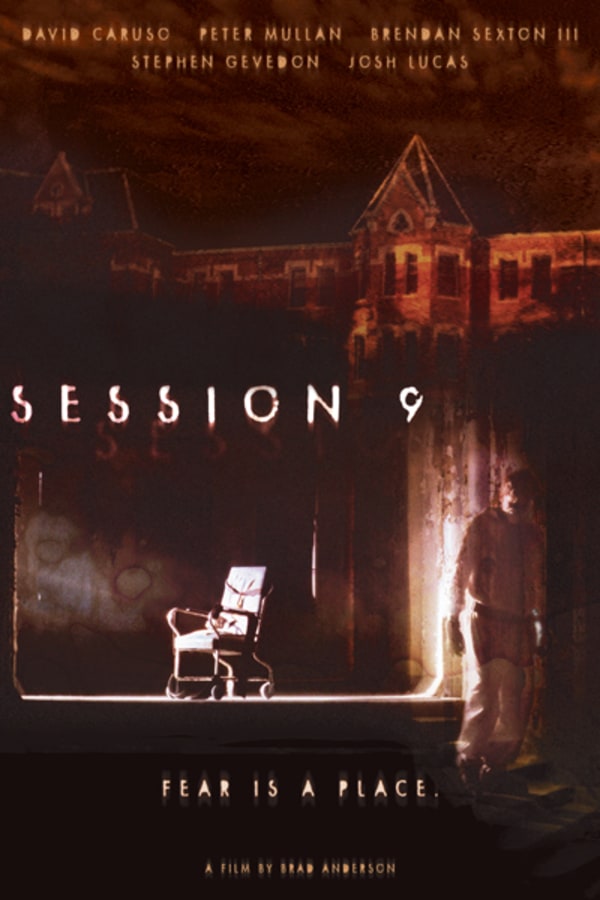 Session 9
Directed by Brad Anderson
In this now celebrated creeper, an asbestos abatement crew wins the bid for an abandoned insane asylum. What should be a straightforward job, is complicated by the discovery of audio tapes from a former patient with multiple personalities. Slowly, the team succumb to whatever darkness lies inisde the Danvers State Mental Hospital.
Tensions rise within an asbestos cleaning crew as they work in an abandoned mental hospital with a horrific past.
Cast: David Caruso, Stephen Gevedon, Paul Guilfoyle
Member Reviews
A great film that's confusing at the same time, but what makes it better is seeing old CSI actors before they jumped into television (Paul Guilfoyle and David Caruso), as well as the murder in the movie inspired by a real-life murders conducted by Richard Rosenthal. So it's eerie because it's got real blood running through it in location, story and acting chops. Definitely go watch it for some spooky intrigue!
Very good! It wasn't what I was expecting, but turned out to be better.
A solid movie you don't get to see a lot anymore. Real looking, aged people there for a everyday kind of job. Just wish there was a little more.
Great and yet confusing. A must watch more than once film. I enjoyed it.