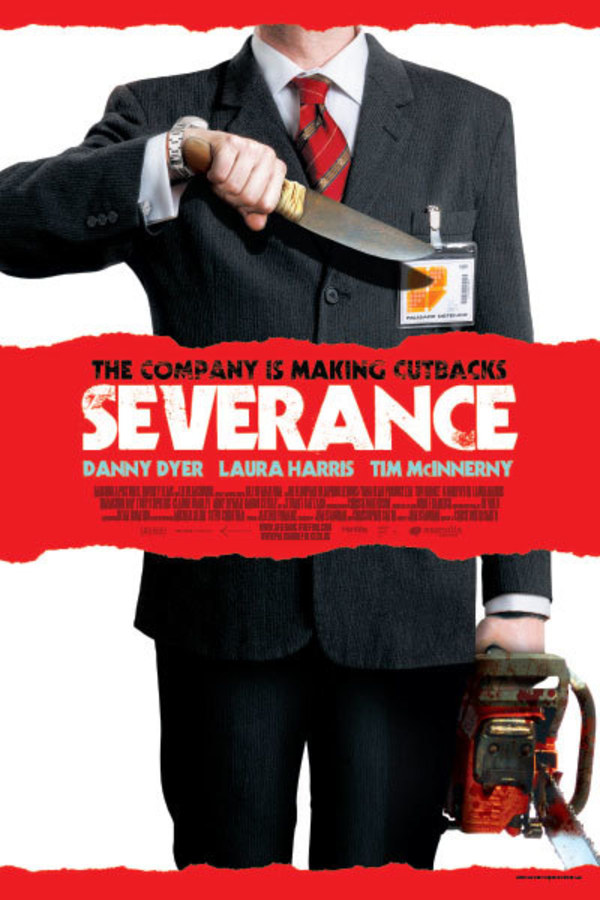 Severance
Directed by Christopher Smith
A weapons company's employees are viciously stalked during a team-building weekend in this grisly exercise in horror from director Christopher Smith (BLACK DEATH). A coach lurches out of busy Budapest and heads towards the mountainous border. On board are seven employees of weapons manufacturer Palisade Defence, who are being treated to a team-building weekend at the company's newly built luxury spa. But things quickly go awry as the colleagues find themselves sabotaged by a deadly enemy. Forget office politics, only the smartest will survive this bloody outing.
A weapons company's staff are stalked during a team-building retreat.
Cast: Danny Dyer, Laura Harris, Tim McInnerny
Member Reviews
Thoroughly enjoyable film. Horror/comedy mashup that works. Good time.
this movie was ridiculous and great!!
WOW! This was a pleasant surprise, a very entertaining comedy/action/horror flick from the UK... Seems like most reviewers loved it or hated it... and jeez, I just LOVED it! SEVERANCE is simply a masterpiece. What else can I say? WATCH THIS MOVIE! Hmm... I will try to say more... Helps if you have a little "chemical assistance" or "outside stimulation" but that could be said for any movie that has some druggy appeal to it like this flick does. Anyway, this is really a fun, thrilling cinematic ride all the way through! SEVERANCE is a perfect movie (especially for fans of comedic horror.) Reedybird says take a peek! 5/5
I thought the movie was really fun and just the right amount of dark. Also for anyone who has to clear out an entire mini fridge of beer for something that isn't yours? I don't know about you however, that hurts a little..
Entertaining AF! A little of everything, some gore, some drama, and plenty of dark humor. Found myself consumed by tension immediately followed by some genuine cracking up, more than once.