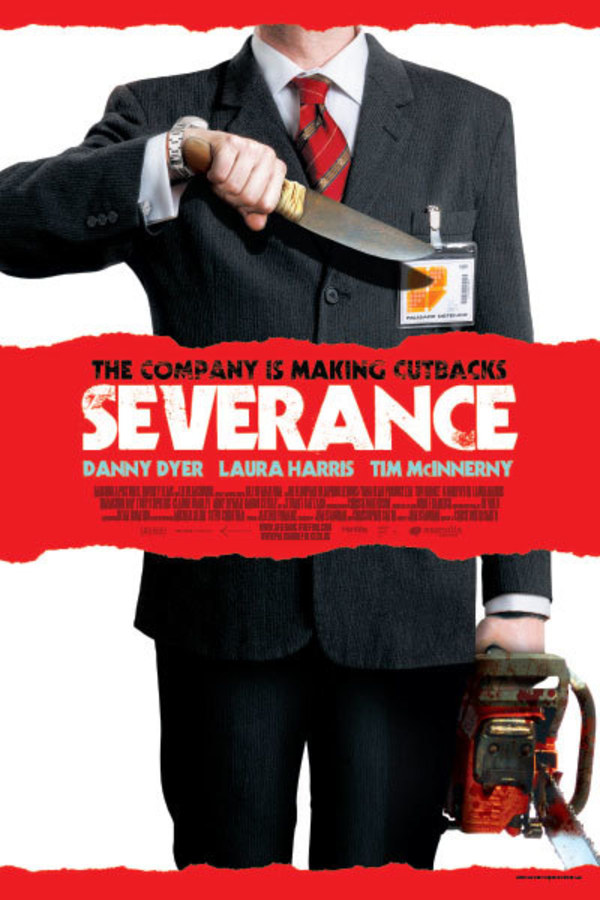 Severance
Directed by Christopher Smith
A weapons company's employees are viciously stalked during a team-building weekend in this grisly exercise in horror from director Christopher Smith (BLACK DEATH). A coach lurches out of busy Budapest and heads towards the mountainous border. On board are seven employees of weapons manufacturer Palisade Defence, who are being treated to a team-building weekend at the company's newly built luxury spa. But things quickly go awry as the colleagues find themselves sabotaged by a deadly enemy. Forget office politics, only the smartest will survive this bloody outing.
A weapons company's staff are stalked during a team-building retreat.
Cast: Danny Dyer, Laura Harris, Tim McInnerny
Member Reviews
An epic masterpiece in corporate politics. I just wish there would have been more team building exercises!
Tries pretty hard to be clever and fails handily. Andy Nyman is funny. Steve Dyer isn't. I can't imagine what any of these people's actual job with a weapons manufacturer would actually be. Were they the accounting department? Barely anything about this movie was original or interesting and one would be better served by sitting through the Quay Brothers for three hours than this for half that.
Damn. Didn't mean that correction to be five stars. Had to add this to even out the aggregate. Thanks for your time.