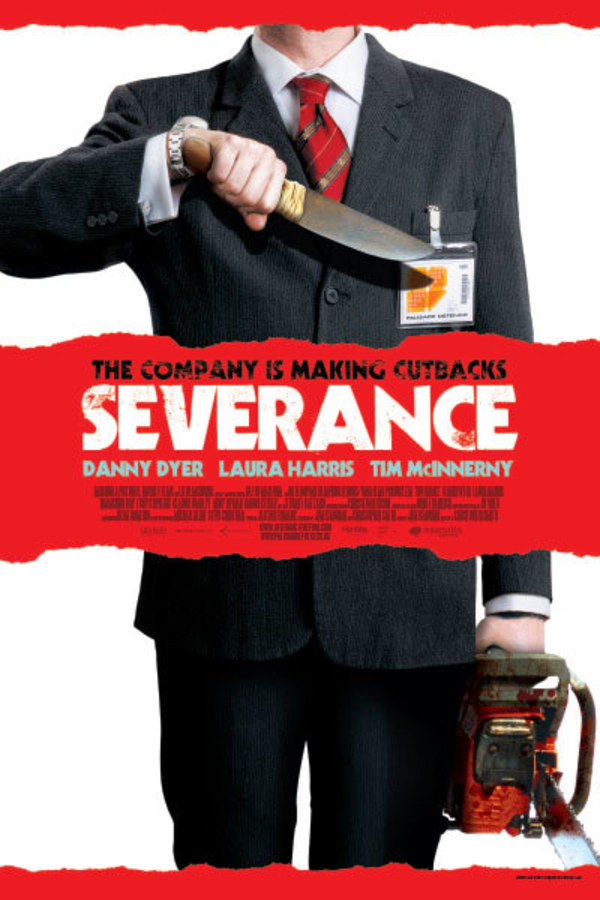 Severance
Directed by Christopher Smith
A weapons company's employees are viciously stalked during a team-building weekend in this grisly exercise in horror from director Christopher Smith (BLACK DEATH). A coach lurches out of busy Budapest and heads towards the mountainous border. On board are seven employees of weapons manufacturer Palisade Defence, who are being treated to a team-building weekend at the company's newly built luxury spa. But things quickly go awry as the colleagues find themselves sabotaged by a deadly enemy. Forget office politics, only the smartest will survive this bloody outing.
A weapons company's staff are stalked during a team-building retreat.
Cast: Danny Dyer, Laura Harris, Tim McInnerny
Member Reviews
Seen this a couple times. Fun little horror comedy.
Not the best, definitely not the worst. I enjoyed it, it definitely has its moments.
I love this film! Great slasher
Fun flick. Genuinely funny slasher movie with a slight twist to it.