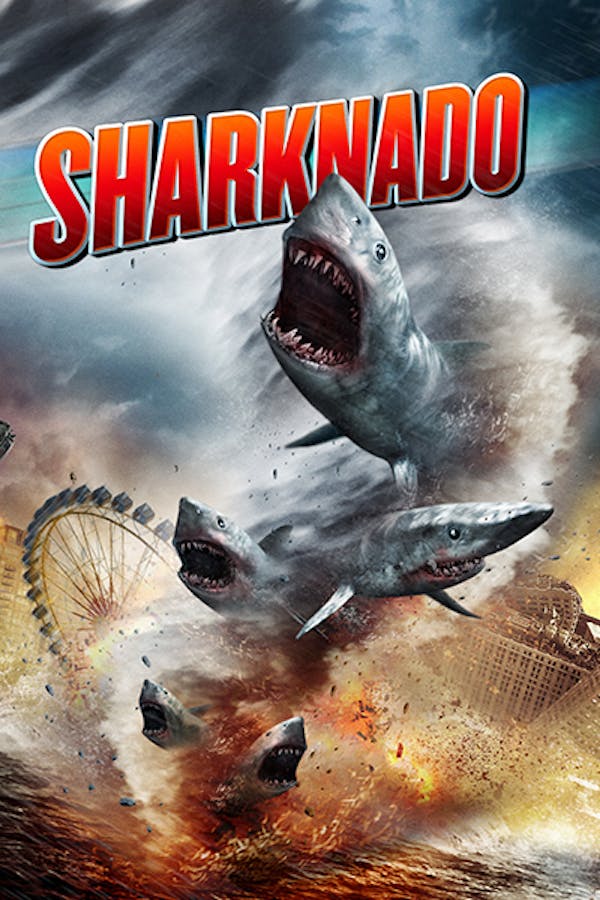 Sharknado
Directed by Anthony C. Ferrante
When a freak hurricane swamps Los Angeles, thousands of sharks terrorize the waterlogged populace. And with the high- speed winds form tornadoes in the desert, nature's deadliest killer rules water, land, and air.
When a hurricane swamps LA, sharks terrorize the populace.
Cast: Tara Reid, Ian Ziering, Jaason Simmons, Cassie Scerbo, John Heard
Member Reviews
perfect for those days when your brain isn't a brain anymore and you just need something absolutely stupid and violent in the background while you stim
I love it. I don't think it's stupid, silly, or corny. I think it's very well done, and it's definitely one of my new favorites!
So stupid it is good. I watched it in 2013 when it was released with my big kids in a condo on Daytona Beach, FL, We could see the fins of sharks swimming in the shallow water. % minutes away is "the shark capital of the world". Fun memories of this ridiculous film. Just wish it was a little less misogynistic. Oh well. Goes with the stupid territory, I guess.