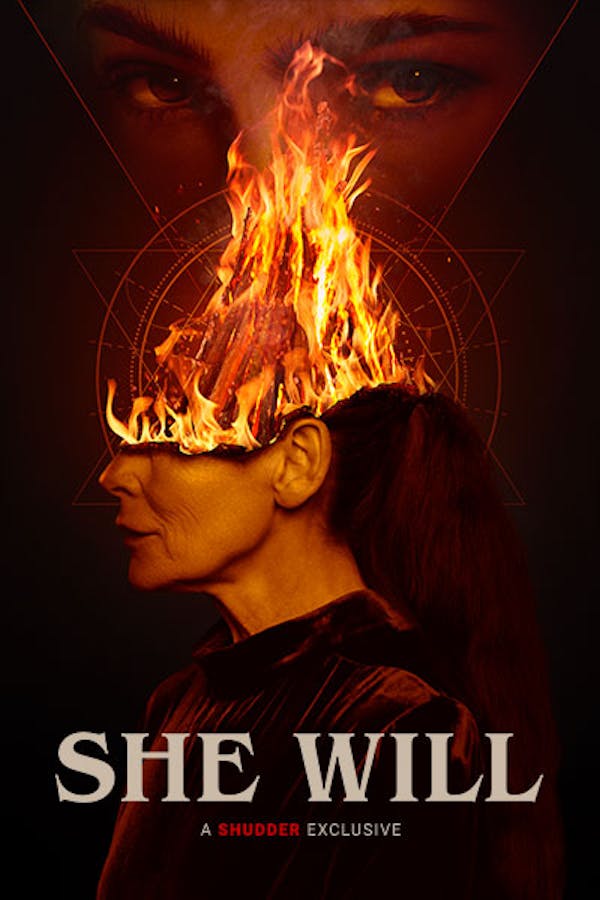 She Will
Directed by Charlotte Colbert
An aging film star retreats to the Scottish countryside with her nurse to recover from surgery. While there, mysterious forces of revenge emerge from the land where witches were burned. A SHUDDER EXCLUSIVE
An aging film star retreats to the Scottish countryside with her nurse to recover from surgery. While there, mysterious forces of revenge emerge from the land where witches were burned.
Cast: Alice Krige, Malcolm McDowell, Rupert Everett, Kota Eberhardt, Jon McCrea
Member Reviews
Well acted, very stylistic.
It didn`t do anything for me
Refreshing. Great scores / sound design. Excellent dialogue, very sharp. And touching. I cried a tiny bit seeing the two main characters relationship - you don't get to see a lot of inter-generational non-familial relationship building like this, especially around the topic of shared experience of abuse. And it felt pretty sincere. I really liked this film :,)
Sometimes all it takes is setting fire to a man's hand to make a point
Hauntingly atmospheric. Worth the watch.