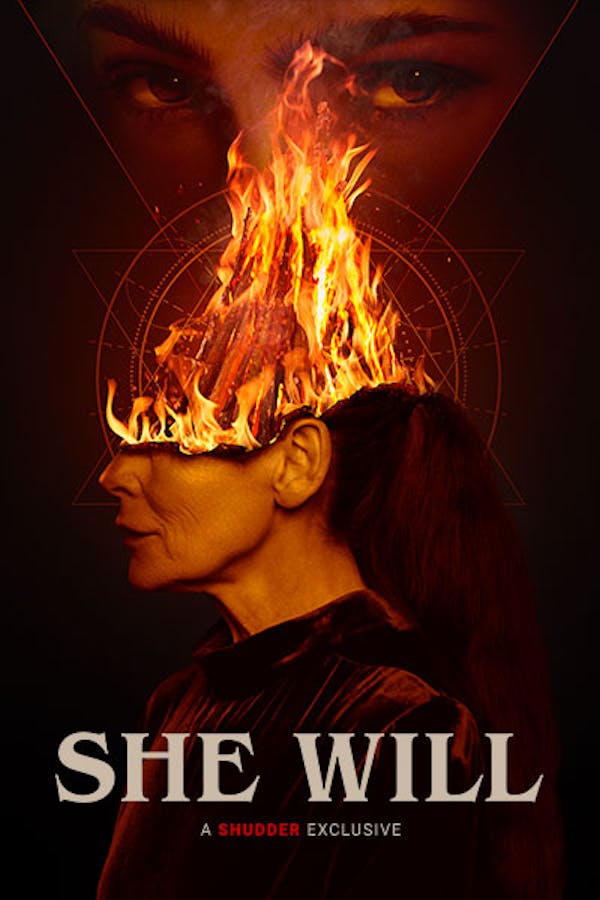 She Will
Directed by Charlotte Colbert
An aging film star retreats to the Scottish countryside with her nurse to recover from surgery. While there, mysterious forces of revenge emerge from the land where witches were burned. A SHUDDER EXCLUSIVE
An aging film star retreats to the Scottish countryside with her nurse to recover from surgery. While there, mysterious forces of revenge emerge from the land where witches were burned.
Cast: Alice Krige, Malcolm McDowell, Rupert Everett, Kota Eberhardt, Jon McCrea
Member Reviews
slow dread camerawork with a welcomed female perspective and voice.
Loved it! Beautifully shot, plays out almost as a meditation rather than an actual story. It's definitely a lot more 'show' than 'tell,' and imagery plays a strong part in getting to know these two characters. Unfortunately gotta knock off a star for that musical score - tonally, it was way off and sounded silly.
Watching Paula Deen age in HD is more terrifying. I too fell asleep twice trying to get through this movie.