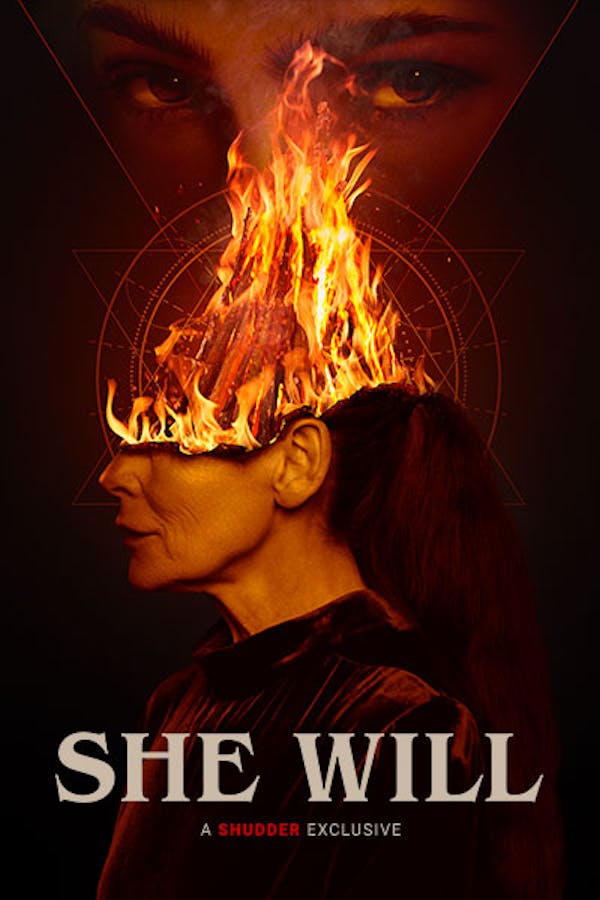 She Will
Directed by Charlotte Colbert
An aging film star retreats to the Scottish countryside with her nurse to recover from surgery. While there, mysterious forces of revenge emerge from the land where witches were burned. A SHUDDER EXCLUSIVE
An aging film star retreats to the Scottish countryside with her nurse to recover from surgery. While there, mysterious forces of revenge emerge from the land where witches were burned.
Cast: Alice Krige, Malcolm McDowell, Rupert Everett, Kota Eberhardt, Jon McCrea
Member Reviews
This has been sitting in my watch list. not sure why it took ne so long to watch especially since Alice Crige is the lead. Have loved her since I first seen her in Ghost Story when I was a kid. She is hauntingly still beautiful. Will watch again.
Really beautiful visuals. Loved the story.
Great visuals, Alice Krige and Malcolm McDowell bring the gravitas.
An excellent and understated film that delves into history, empowerment and trauma