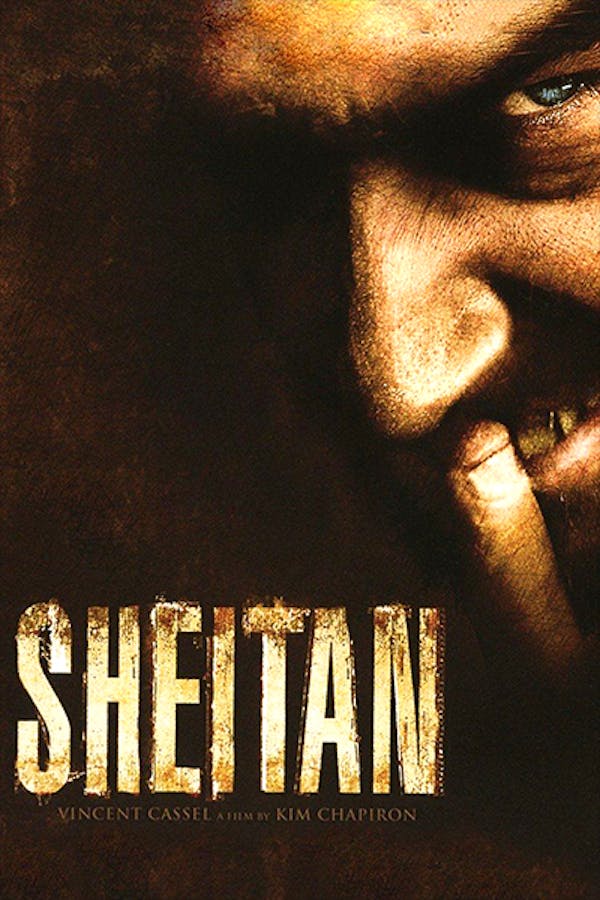 Sheitan
Directed by Kim Chapiron
Scary French baddie Vincent Cassel stars as a seriously sick Satanic shepherd who may have made a pact with the devil. On Christmas Eve, a group of guys meet two gorgeous girls who invite them to spend the weekend in the country, where they meet Joseph (Cassel), a creepy unkempt man whose pregnant wife is hidden in the house. That evening, their innocent Christmas dinner turns into disturbing conversations about sex, satanic possession and incest. Joseph's behavior becomes increasingly erratic and the young friends realize all hell is about to break loose. (In French with English Subtitles)
French bad guy favorite Vincent Cassel stars as a sick Satanic shepherd.
Cast: Vincent Cassel, Olivier Barthelemy, Roxane Mesquida
Member Reviews
Cassel's character really is the whole movie and made it worth watching. But I think the ending was pretty ham-fisted, and the dream sequence was annoyingly random, so minus one skull. There's some sick dark humor, as well. I actually laughed during the birth scene and when I saw the mother's face. There also are hints of a larger story, such as why do all the kids look inbred? A lot of the weirdness is along Dario Argento lines, but nowhere as graphic -- just unsettling, disturbing. I think the actors, especially the one playing Marc (uh, Bart) did a good job of portraying mindless, hormone-driven amoral young people who will eventually end up in prison (except the "camel rider") . One character lectures Bart on not dissing God lest he invite Satan in, and how he should respect other people's faiths, but he's also there cheating on his girlfriend and gets off on stealing gas and chips. There's also plenty to offend - like hints of beastiality, racial slurs (but coming from Cassel, it fits his character), and a bunch of guys talking about the girls like they're just someplace to put their d*cks. But you know what? When all is said and done, this is a pretty well made creepfest. I found it under Shudder's psychological-horror category, and so it is what it is.
sript is poor, makes very little sence, not if any goor ..well for me disapointed!