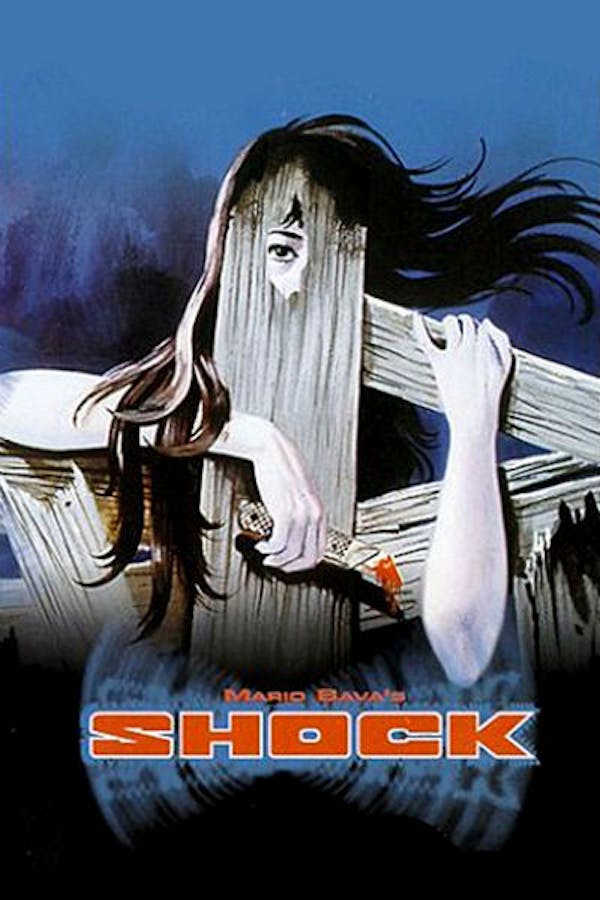 Shock
Directed by Mario Bava
A woman becomes convinced her son is possessed by his father's spirit in this fearsome finale to horror master Mario Bava's brilliant career. After a breakdown, Dora (SUSPIRIA's Daria Nicolodi) returns home. But her son's unusually bad behavior leaves her terrified. Is she losing it - or is her ex-husband's ghost trying to kill her? Unlike the film's awful offspring, Lamberto Bava coaxed his dad out of a deep depression by writing a script bursting with jump-out-of-your-seat scares he knew Mario would love. The result is a must-see for fans of both father and son.
A woman becomes convinced her son is possessed by his dead father's spirit.
Cast: Daria Nicolodi
Member Reviews
Great film! I knew what was going on the first time I saw that brick wall downstairs. I instantly knew she killed her husband and he was behind that wall. After that, I relished in her torture and couldn't wait for his ghost to get his revenge. Love how they made her go through hell throughout the entire film before he finally killed her. Beautifully done...a fantastic "She got what she deserved" film.
Really enjoyed this one. Solid story, good performances, Daria Nicolodi in particular is fantastic. Bava's technical expertise once again on display. This is one of Bava's better movies IMO.
I think this is Lamberto's best Film for sure. A very atmospheric roller coaster ride with the Lead Actress giving an A+ performance followed by the nightmare "beyond the door" Kid and a music score and sound effects up there with the Goblins in the original suspiria movie. The entire production was stellar. If these are the things You like in a horror movie, You won't be disappointed.
Pretty pain-by-the-numbers until the last 10 minutes, then you get a classic gonzo Italian horror film ending.
I sit right in the middle on this one. Not Bava's best by a long shot, but not the worst thing.