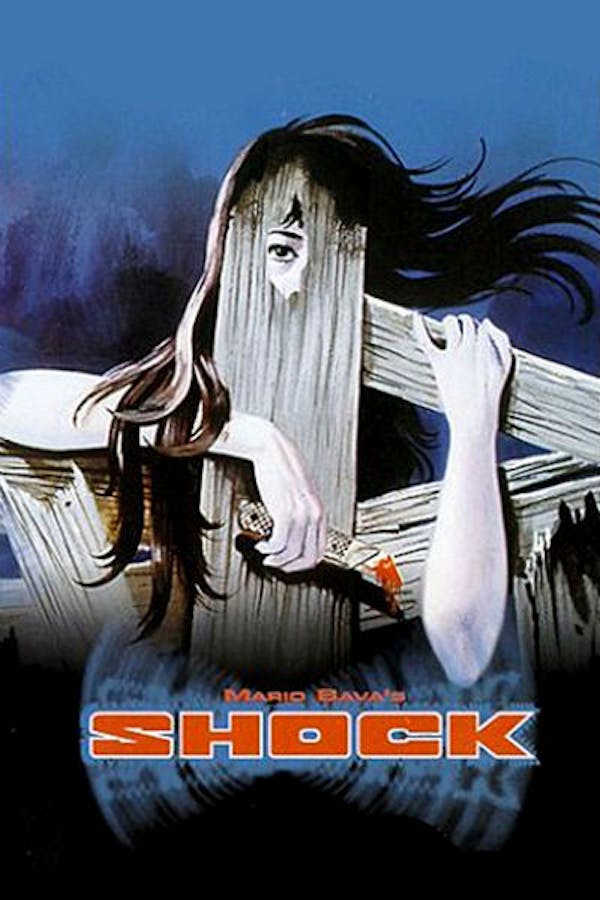 Shock
Directed by Mario Bava
A woman becomes convinced her son is possessed by his father's spirit in this fearsome finale to horror master Mario Bava's brilliant career. After a breakdown, Dora (SUSPIRIA's Daria Nicolodi) returns home. But her son's unusually bad behavior leaves her terrified. Is she losing it - or is her ex-husband's ghost trying to kill her? Unlike the film's awful offspring, Lamberto Bava coaxed his dad out of a deep depression by writing a script bursting with jump-out-of-your-seat scares he knew Mario would love. The result is a must-see for fans of both father and son.
A woman becomes convinced her son is possessed by his dead father's spirit.
Cast: Daria Nicolodi
Member Reviews
Very suspenseful even though the screaming does get to you after while. R.I.P. Daria Nicolodi!!!
The movie contains some really good ideas, but the final result isn't great. The score is comically bad, and some of the scenes are badly overacted. It is worth watching though. I wanted to smack that little brat hard enough to dispossess him or die trying. He was so annoying! Someone should remake this and fix its shortcomings.
I love daria in other movies but man in this one the overacting is real... and the fucking screams bruh like calm the fuck down we get it shes scared. I usualy dont hate on kid actor but this is by fare on of the wrot i ever seen... The ending is nice with a good twist but its really not worth going through the first 60 min of ... nothing
A Bava film that teems with great ideas but as a whole it never quite comes together. Absolutely brilliant at times. Solid score. The transfer is lacking, which as any giallo fan knows is par for the course - the aspect ratio is wrong, and the picture often lacks sharpness.
I typically love these Italian Horror films, but this one is an exception. VERY slow. VERY boring. VERY Not-Scary. Ugly little redheaded kid was a bad actor too.