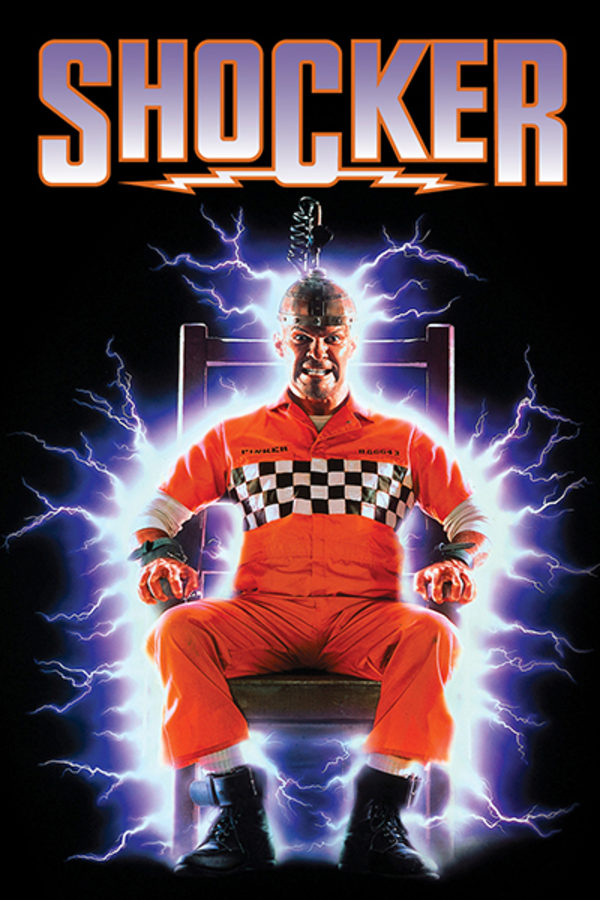 Shocker
Directed by Wes Craven
A mass murderer has harnessed electricity for unimaginable killing powers. About to be electrocuted for his crimes, the unrepentant Horace Pinker transforms into a terrifying energy source.
After being sent to the electric chair, a serial killer uses electricity to come back from the dead and carry out his vengeance on the football player who turned him in to the police.
Cast: Cami Cooper, Mitch Pileggi, Peter Berg, Michael Murphy
Member Reviews
Such a fun ride. It is all over the place but it has some great ideas. Love this movie.
There was a time when, as a bong-ripping undergrad, I would have loved this movie. Unfortunately, I'm no longer a bong-ripping undergrad, so I don't love this movie. Some great camp, and some great laughs here and there. That's about it.
best horror movie! I love it!
Movie was a tad all over but it brought a lot of cool new aspects we don't see a lot nowadays, and the death scenes were awesome. Well acted.