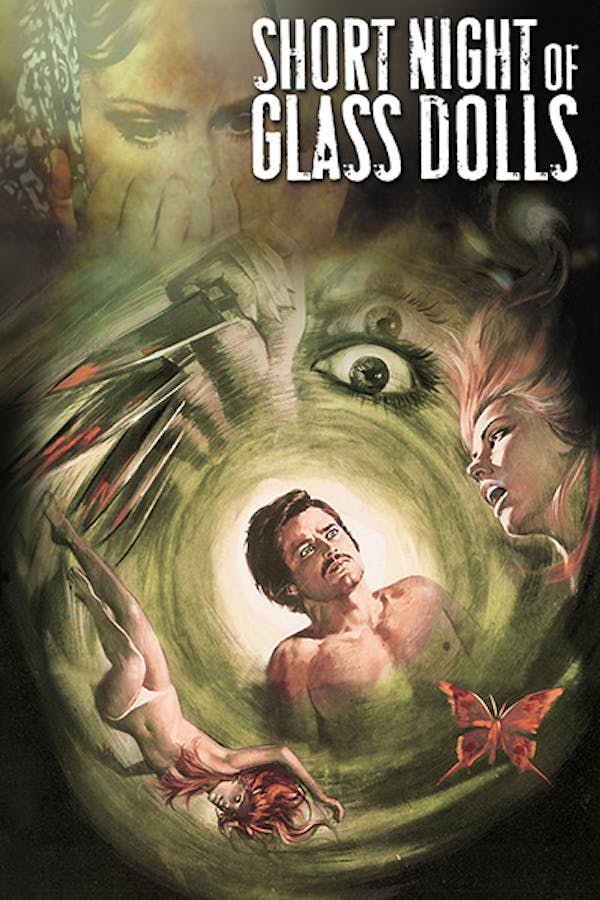 Short Night of Glass Dolls
Directed by Aldo Lado
In this stellar, politically-minded giallo, the corpse of reporter Gregory Moore (Jean Sorel of LIZARD IN A WOMAN'S SKIN) is found in a Prague plaza and brought to the local morgue. But Moore is actually alive, trapped inside his dead body and desperately recalling how the mysterious disappearance of his beautiful girlfriend (Barbara Bach of THE SPY WHO LOVED ME) led to a terrifying conspiracy of depravity. Can a reporter with no visible signs of life solve this perverse puzzle before he meets his ultimate deadline?
Trapped in his own body, a reporter recalls the mysterious disappearance of his beautiful girlfriend.
Cast: Ingrid Thulin, Jean Sorel, Mario Adorf, Barbara Bach
Member Reviews
The quintessential example to prove that Giallo can be smart. This film punches above its weight, and makes a sometimes clumsy but always earnest effort to grab the torch lit by the Italian Neorealism movement, tearing apart the fabric of Italian society in the middle of the 20th century. It's a film about power that the villains lurking in the shadows hold over everyone, and comes with a climatic twist that forges a template for countless films to come.
No idea what was going on
I didn't expect the twist at all. Like many films in the genre, it movies slowly. Enjoyable, but not without its problems.
Well executed movie, and I give it a lot of credit for going all-out in the ending, but honestly? Really predictable. Still, a great representation of the underlying fears and political anxieties of the 70s that continue to this day.