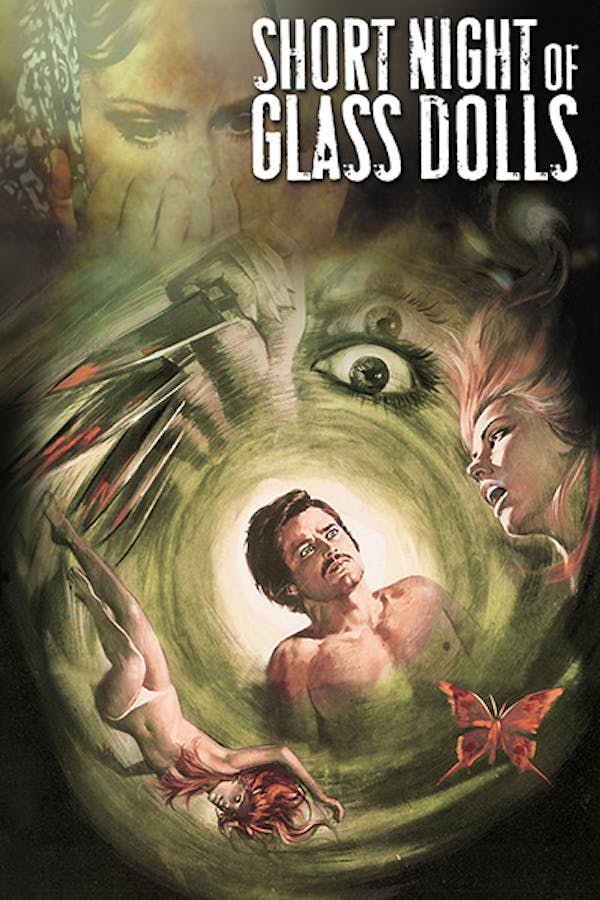 Short Night of Glass Dolls
Directed by Aldo Lado
In this stellar, politically-minded giallo, the corpse of reporter Gregory Moore (Jean Sorel of LIZARD IN A WOMAN'S SKIN) is found in a Prague plaza and brought to the local morgue. But Moore is actually alive, trapped inside his dead body and desperately recalling how the mysterious disappearance of his beautiful girlfriend (Barbara Bach of THE SPY WHO LOVED ME) led to a terrifying conspiracy of depravity. Can a reporter with no visible signs of life solve this perverse puzzle before he meets his ultimate deadline?
Trapped in his own body, a reporter recalls the mysterious disappearance of his beautiful girlfriend.
Cast: Ingrid Thulin, Jean Sorel, Mario Adorf, Barbara Bach
Member Reviews
A interesting entry in the Giallo filone. The Eastern European setting adds to the uneasiness of the protagonist who quickly gets in over his head. Though Aldo Lado likely didn't intend it but the underground organization reacts similar to a Lovecraftian sect that overwhelms the protagonist. The twist and ending comes like a stomach punch that you may anticipate but will still can't see coming.
Sort of Johnny Got His Gun meets Eyes Wide Shut. Giallo by definition, but not by formula. The premise is medically preposterous, but used effectively in setting up a pretty well-plotted mystery that, while imperfectly paced, is suffocating in paranoia and at times quite suspenseful. And a good payoff at the end.
This giallo feels more like a film noir but its really good with a twist to die for... to bad it was shot in prague its not as beautiful as other giallo
Very weird giallo. The premise is very interesting, I just wish it was executed a little better. The plot tends to drag, and the acting and dubbing are quite unconvincing. Also, the anti-communist [?] message feels forced. Don't expect a stylish film a la Argento - this one is very restrained until the final scenes (which are insane). Besides that, I still think it's worth a watch.
Really dumb movie.Bads riptbad acting!!! Waste time