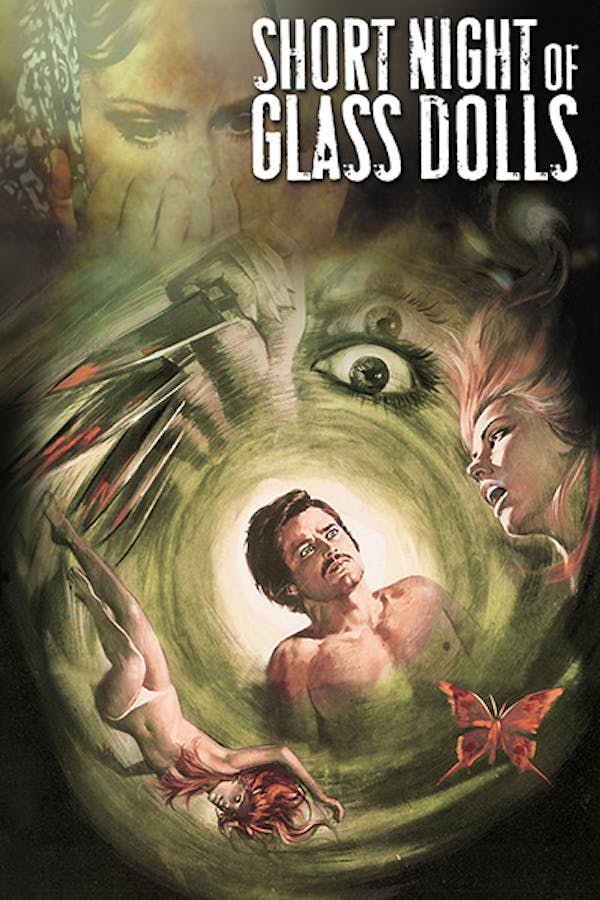 Short Night of Glass Dolls
Directed by Aldo Lado
In this stellar, politically-minded giallo, the corpse of reporter Gregory Moore (Jean Sorel of LIZARD IN A WOMAN'S SKIN) is found in a Prague plaza and brought to the local morgue. But Moore is actually alive, trapped inside his dead body and desperately recalling how the mysterious disappearance of his beautiful girlfriend (Barbara Bach of THE SPY WHO LOVED ME) led to a terrifying conspiracy of depravity. Can a reporter with no visible signs of life solve this perverse puzzle before he meets his ultimate deadline?
Trapped in his own body, a reporter recalls the mysterious disappearance of his beautiful girlfriend.
Cast: Ingrid Thulin, Jean Sorel, Mario Adorf, Barbara Bach
Member Reviews
Got me into Giallo almost single-handedly. A really entertaining film.
a strange but intreaging story. i really liked the twist at the end. didnt end the way i expected
A little weird-I would watch this again
This one definitely takes its time to get going but I think it's worth it to stay with it. in the final half hour the trap becomes apparent, leading to an ending you will not forget. B+
what a bore. to call this giallo is offensive. i'm actually upset i gave it until the end. don't waste your time unless you've watched literally every other italian movie from this era and are a completist.