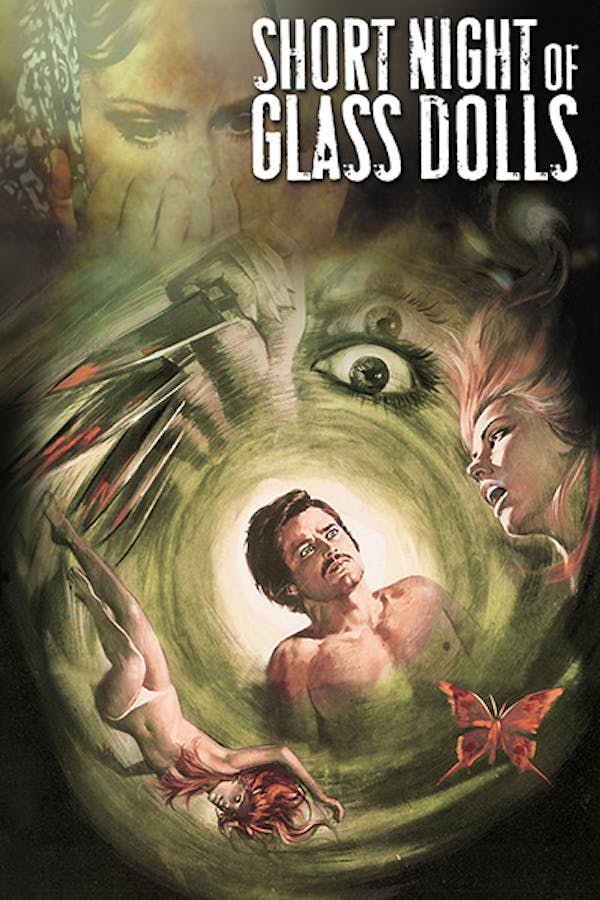 Short Night of Glass Dolls
Directed by Aldo Lado
In this stellar, politically-minded giallo, the corpse of reporter Gregory Moore (Jean Sorel of LIZARD IN A WOMAN'S SKIN) is found in a Prague plaza and brought to the local morgue. But Moore is actually alive, trapped inside his dead body and desperately recalling how the mysterious disappearance of his beautiful girlfriend (Barbara Bach of THE SPY WHO LOVED ME) led to a terrifying conspiracy of depravity. Can a reporter with no visible signs of life solve this perverse puzzle before he meets his ultimate deadline?
Trapped in his own body, a reporter recalls the mysterious disappearance of his beautiful girlfriend.
Cast: Ingrid Thulin, Jean Sorel, Mario Adorf, Barbara Bach
Member Reviews
Amazing ending that makes the whole journey worthwhile.
Loved this movie very memorable ending
It is not a normal giallo, but that is not a bad thing. It is unique in the fact that the majority of the plot is told from a male perspective, which is different. It has the giallo style and wonderment for sure. A film for purists more than anything.
Slow, ridiculous plot, nothing much worth seeing here. So many better Giallo don't waste your time on this one like I did.
Mild dramatic lighting is wonderful. I think dramatic lighting and proper filmography is often under appreciated in movies. You will not be disappointed in the combination of filmography, transition, and lighting. The plot is expectedly dated, but in no disappointing way. On the contrary, this is a masterpiece of the 70s.