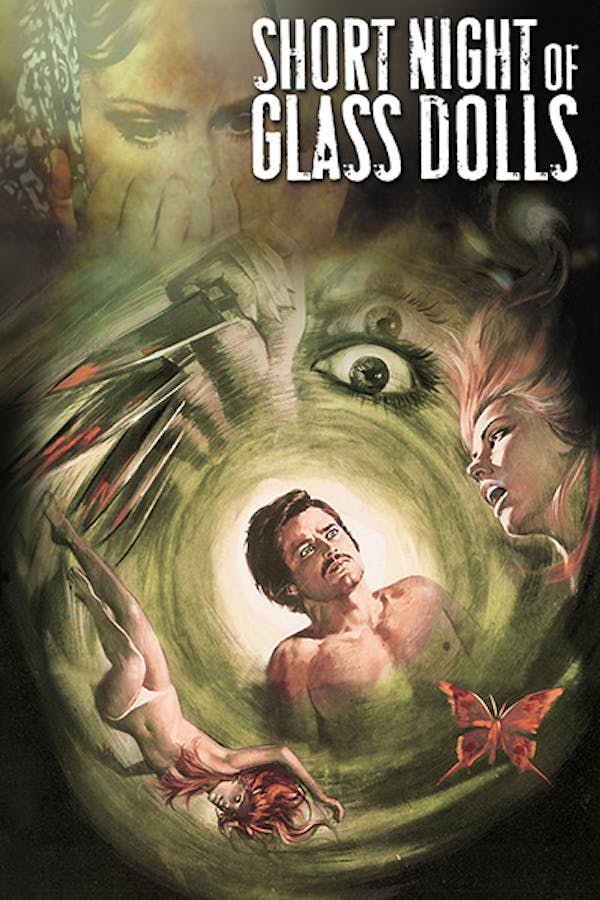 Short Night of Glass Dolls
Directed by Aldo Lado
In this stellar, politically-minded giallo, the corpse of reporter Gregory Moore (Jean Sorel of LIZARD IN A WOMAN'S SKIN) is found in a Prague plaza and brought to the local morgue. But Moore is actually alive, trapped inside his dead body and desperately recalling how the mysterious disappearance of his beautiful girlfriend (Barbara Bach of THE SPY WHO LOVED ME) led to a terrifying conspiracy of depravity. Can a reporter with no visible signs of life solve this perverse puzzle before he meets his ultimate deadline?
Trapped in his own body, a reporter recalls the mysterious disappearance of his beautiful girlfriend.
Cast: Ingrid Thulin, Jean Sorel, Mario Adorf, Barbara Bach
Member Reviews
Really dumb movie.Bads riptbad acting!!! Waste time
Very slow but bizarre and interesting movie.
I really liked the concept of this one as it kept you on the edge of your seat from beginning to end with it's ticking time bomb element. One of the superior giallo films.
Pretty good. Wasn't expecting the ending. In a way reminded me of Metallica's song ONE. Interesting storyline.