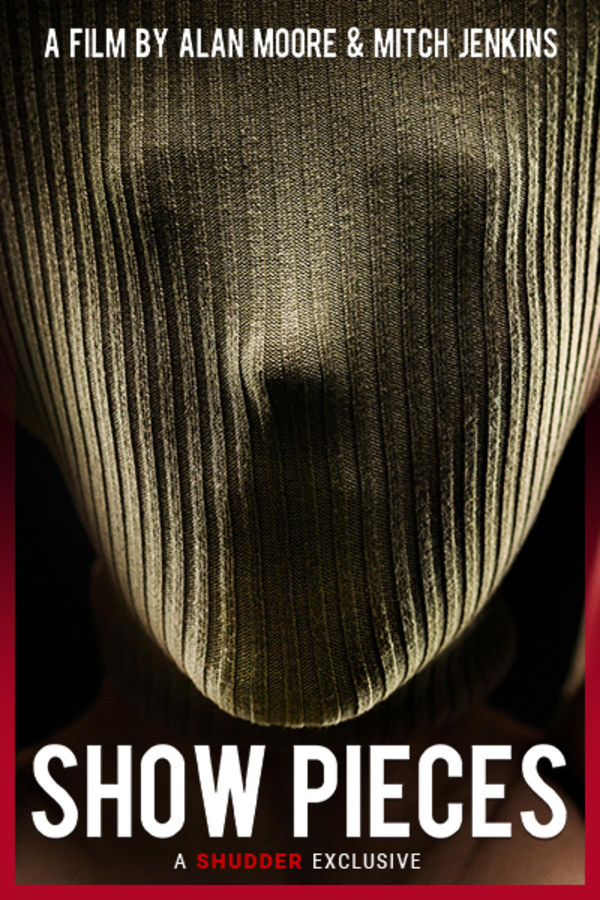 Show Pieces
Directed by Mitch Jenkins
Writer Alan Moore – best known for his ground-breaking comic books, including; V For Vendetta, From Hell and Watchmen – and director Mitch Jenkins have made three, richly detailed neo-noir films set in small town England (Northampton) and the parallel universe (Nighthampton). Like a British version of TWIN PEAKS, these shorts tell the first parts of a huge new Alan Moore story. A SHUDDER EXCLUSIVE.
Three short films from the mind of Alan Moore.
Cast: Siobhan Hewlett, Darrell D'Silva, Andrew Buckley
Member Reviews
3 short films, 1st 12 mins long , second 1 hour long and no 3rd , go figure
Really liked it. Reminds me of David Lynch
I walked into this not knowing what I was going to get. I've read Alan Moore's work for years and everything he has done has been hit or miss with me. The best way to describe this is through his 2 most current comics: "League of Extraordinary Gentlemen: Tempest" is convoluted and boring while "Cinema Purgatorio" keeps me eager for the next month. I read his million-word novel "Jerusalem" and loved book 2 but seriously became worried that Mr. Moore might have been suffering seizures while typing book 3. This film was seriously good from beginning to end with me. I can understand that there are people out there that do not like this film because of how the dialog draws on and on. This was the only thing I really expected when I stepped into the film because it's the way Moore has written for years. If I had one complaint about the film it would be that the 16 minutes worth of supplemental material should have been put in their proper places in the film, then it could have had a nice 93 minute run time. Here's hoping that any future cuts of the film might correct this.
Although I'm a pretty hardcore Alan Moore fan, I didn't have high expectations of this film; I think I was expecting it to be a lot more way-out-weirdness than any kind of coherent story. In spite of what other reviewers have said, there is definitely a linear plot here, though told in a series of vignettes (with a couple more available here on Shudder which I recommend as supplemental). With a fairly tight little cast of performers, including Moore himself in a small role and fellow Northamptonite Robert Goodman (also seen in Moore's epic novel Jerusalem), set and filmed in Moore's beloved hometown of Northampton, written by Moore and directed by Mitch Jenkins, this is an odd little gem about a distinctly Moore view of the afterlife. The ending automatically suggests a sequel, which apparently we'll (sort of) get this year with The Show. Though I don't know that Show Pieces really belongs on Shudder any more than Eraserhead would, I'm glad it was here for me to see...and I hope Shudder picks up the new one when it's available.