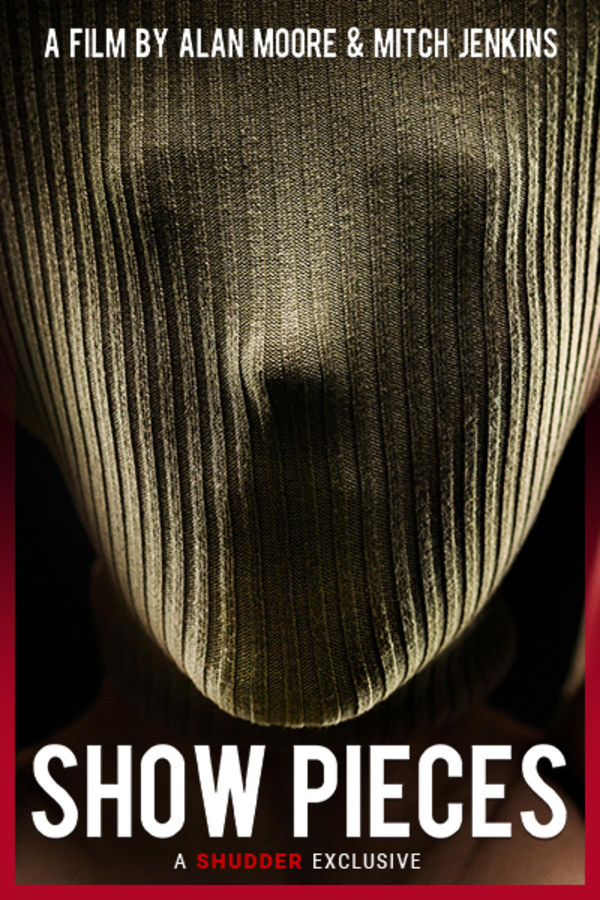 Show Pieces
Directed by Mitch Jenkins
Writer Alan Moore – best known for his ground-breaking comic books, including; V For Vendetta, From Hell and Watchmen – and director Mitch Jenkins have made three, richly detailed neo-noir films set in small town England (Northampton) and the parallel universe (Nighthampton). Like a British version of TWIN PEAKS, these shorts tell the first parts of a huge new Alan Moore story. A SHUDDER EXCLUSIVE.
Three short films from the mind of Alan Moore.
Cast: Siobhan Hewlett, Darrell D'Silva, Andrew Buckley
Member Reviews
I've seen it twice now — plus the two 8-minute vignettes available under "Related Content" — and enjoyed it much more the second time. I understand all the criticism but it's still an underrated, richly darkly descent into limbo, at least in my eyes. The premise — dead souls stuck in a joylous bar awaiting judgement — is pretty interesting and leaves you wondering who these folks are and why they're there and when they'll get to leave.
Could not get into this one, very B-movie feel.
Filled to the brim with Alan Moore weirdness, this collection features great performances and a consistent tone, with just enough of a hook to keep you guessing where it'll end up.