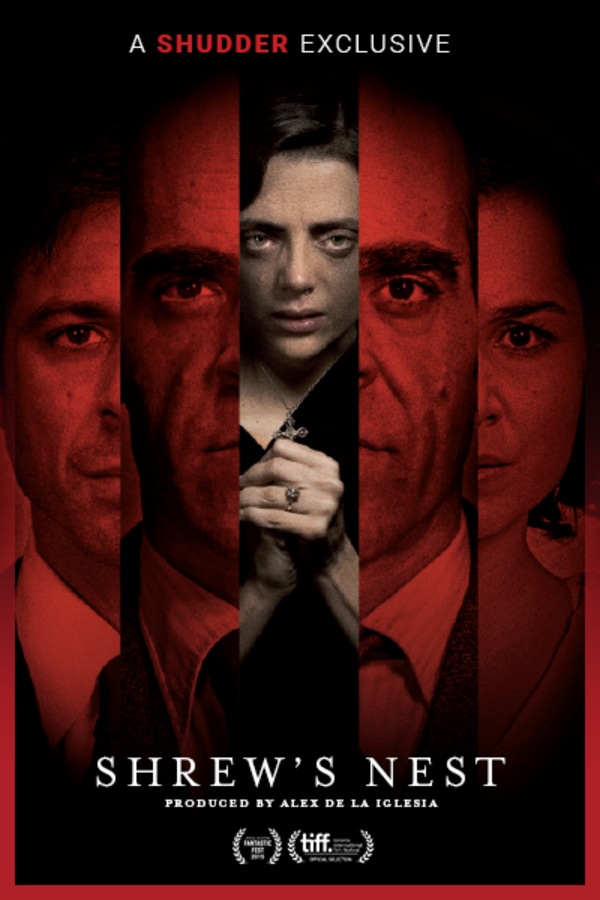 Shrew's Nest
Directed by Juanfer Andrés, Esteban Roel
In 1950s Spain, an agoraphobic woman spends her days inside the apartment she shares with her sister, who she's raised since their mother died. But when a handsome neighbor knocks on her door seeking help after a fall, Montse dresses his wounds and sets about ensuring he'll never leave her apartment either. Macarena Gómez received a Goya nomination for her chilling lead performance in this gory grand dame guignol which pays homage to WHATEVER HAPPENED TO BABY JANE? and MISERY. Produced by Spanish horror master Alex de la Iglesia (THE BABY'S ROOM). A SHUDDER EXCLUSIVE. Contains violence and gore.
In 1950s Spain, an agoraphobic woman becomes unhinged and imprisons an injured man in her apartment.
Cast: Macarena Gomez, Nadia de Santiago, Luis Tosar, Hugo Silva
Member Reviews
Movie had me guessing the whole time. I never saw the ending coming and I love that! It's so hard to have a movie that both shocks and amazes you and this one did it for me. Truly one of my favorites I've seen in a long time. Highly recommend if you enjoy surprise endings and psychological horror.
Did not see the ending twist coming. Overall a very well-done flick. The acting was on point. I 10000% believed that Montse was off her rocker. No real gore, but it was definitely suspenseful
Good film. Plot has some funky twists. Recommend giving it a watch. Wont be disappointed. Lo-med levels of gore. Interesting storyline.
Very good. Interesting and unique. Well acted and great character dynamics and drama. Lots of interesting twists and turns.