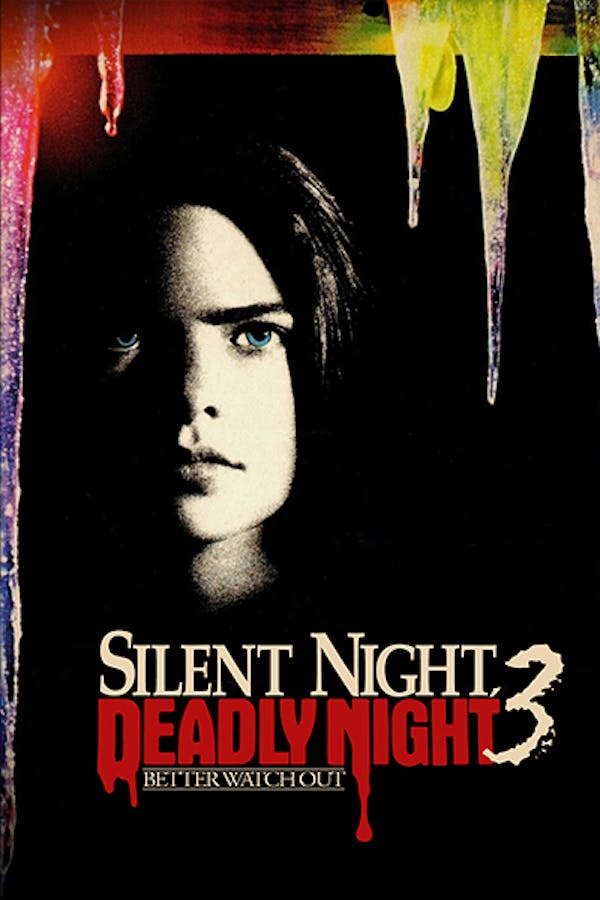 Silent Night, Deadly Night 3: Better Watch Out
Directed by Monte Hellman
After being gunned down by police at the end of the previous film, the infamous Santa Claus Killer, Ricky Caldwell, has been comatose for six years, with a transparent dome affixed to his head by doctors. Wanting to contact Ricky, the eccentric Dr. Newbury begins using a blind clairvoyant girl named Laura Anderson to try reach out to him.
Ricky Caldwell, the "Santa Claus Killer," once thought dead, has been brought back to life by a crazed scientist and a blind woman finds that she is somehow psychically connected to him.
Cast: Samantha Scully, Bill Moseley, Richard C. Adams, Richard Beymer, Melissa Hellman
Member Reviews
Didn't have anything to do with christmas or the silent night deadly night franchise. But it's an 80's horror movie so you have to watch it.
WOW!!!, a quintessential 80s slasher gem, so much denim that I'm breaking out in hives, so bad it's good (and I mean everything that can be bad is bad), Awesome!!!
not that great, even for an older piece. still going to watch 4 & 5, pray for me
Silent Night Deadly Night 1 & 2 we're much better movies.