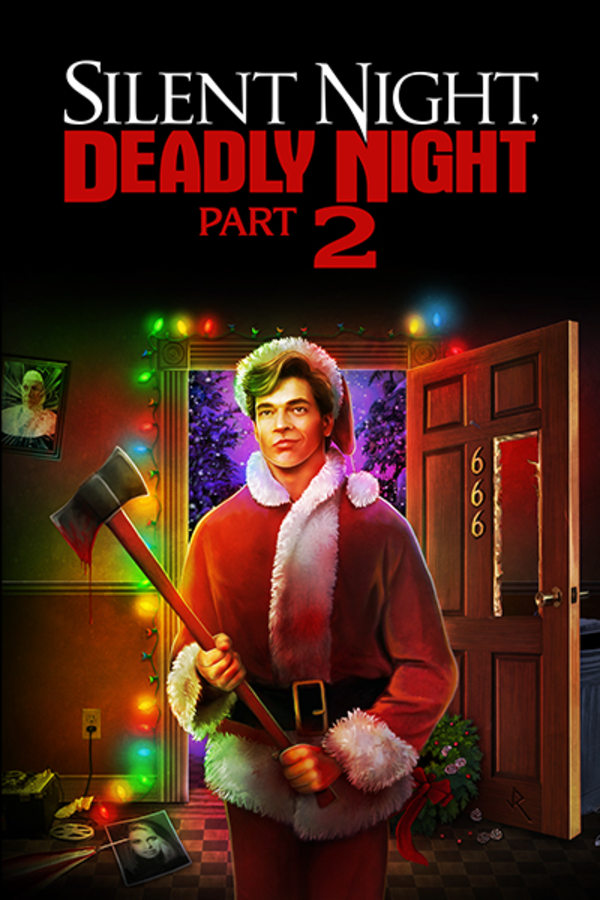 Silent Night, Deadly Night Part 2
Directed by Lee Harry
Oh, it's Garbage Day in this notorious cult sequel to the essential Santa slasher. Carrying the terrifying memory of his brother Billy's death, Ricky is released from an asylum, ready to continue the family tradition of Christmas carnage.
A notorious sequel. A christmas killer. Garbage day.
Cast: Eric Freeman, James Newman, Elizabeth Kaitan
Member Reviews
Great movie to watch during the holiday season!!
Where's the first one? My all favorite movie to rent at the video store growing up on VHS!!
Love how Mother Superior's address is 666 😆
Alert: how can I get your stuff to play on my tv? The little symbol for that connection isn't showing up on your menu? Help please. Write me on Facebook. Mac Burnett, Fredericksburg Tx. Thanks.
Probably my favorite Christmas horror movie. I enjoyed how over the top it was.