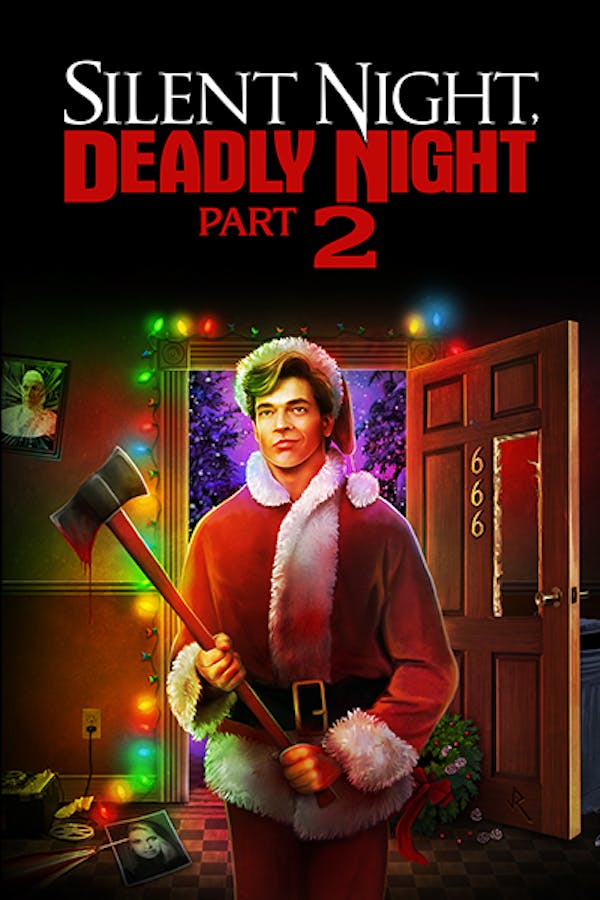 Silent Night, Deadly Night Part 2
Directed by Lee Harry
Oh, it's Garbage Day in this notorious cult sequel to the essential Santa slasher. Carrying the terrifying memory of his brother Billy's death, Ricky is released from an asylum, ready to continue the family tradition of Christmas carnage.
A notorious sequel. A christmas killer. Garbage day.
Cast: Eric Freeman, James Newman, Elizabeth Kaitan
Member Reviews
Though it is largely comprised of footage from the first film, you can always just skip through those scenes and what you're left with is a movie about a really dark character, played by several people but most notably Eric Freeman, who shifts between this kind of intimidating, misanthropic nihilism while recounting his life story, and hilariously exaggerated murderous glee. The score for the quiet interview scenes is quite good as well. I prefer it to the original, and I would say it's a contender with Part 3 ('Better Watch Out!') for best in the series... but that's a pretty low bar considering the fourth film is possibly one of the worst movies ever made. And of course we all celebrate GARBAGE DAY!!!