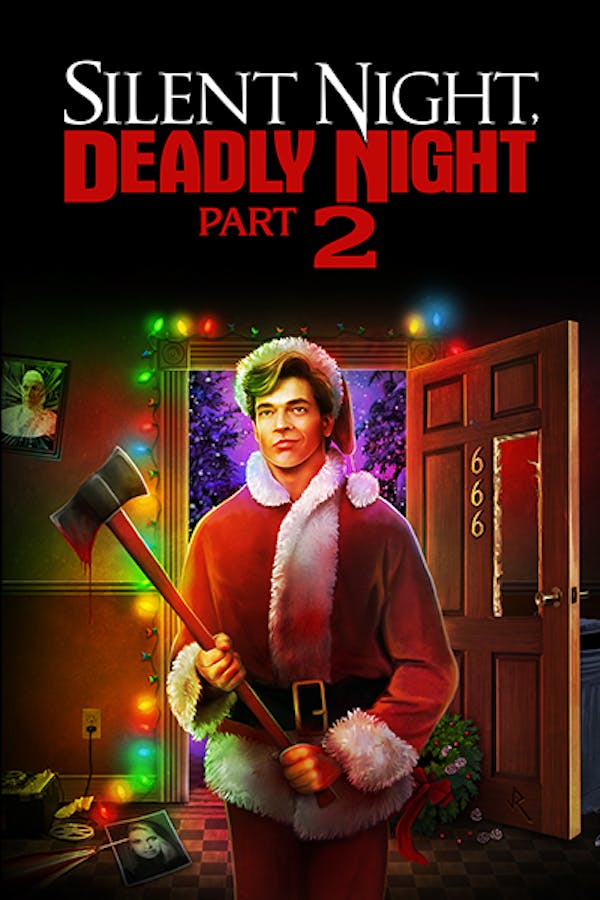 Silent Night, Deadly Night Part 2
Directed by Lee Harry
Oh, it's Garbage Day in this notorious cult sequel to the essential Santa slasher. Carrying the terrifying memory of his brother Billy's death, Ricky is released from an asylum, ready to continue the family tradition of Christmas carnage.
A notorious sequel. A christmas killer. Garbage day.
Cast: Eric Freeman, James Newman, Elizabeth Kaitan
Member Reviews
To many flash backs and not enough camp to be enjoyable.
It's great for a laugh. I enjoyed the flashbacks from the first movie more than the actual movie. Gotta love the '80s.
Horrible acting. So bad, I couldn't turn away. O.K. to watch if you have other stuff you're doing. No need to really focus on the film.
I paid to rent the first movie so I could watch them in order - don't waste your money. 3/4ths of this movie are just flashbacks from the first movie...