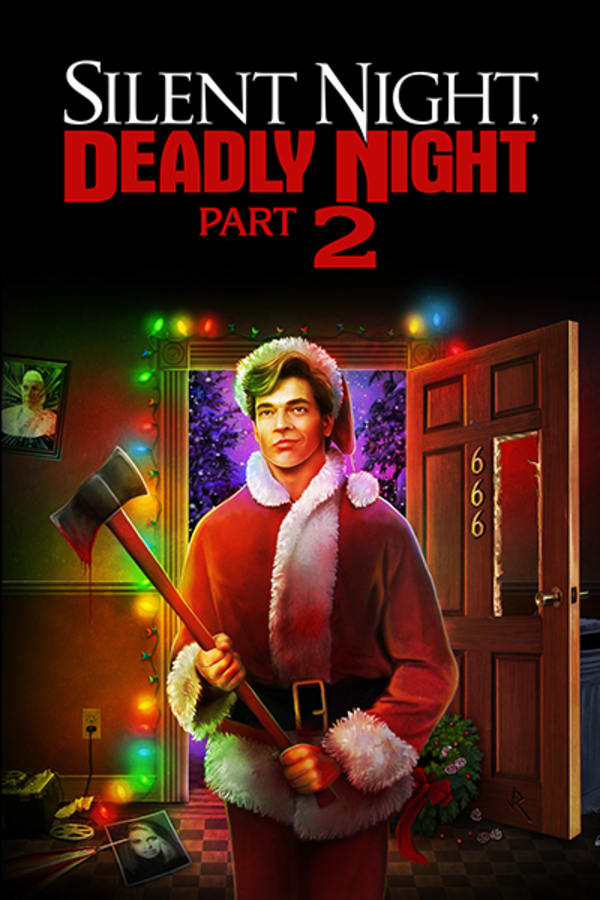 Silent Night, Deadly Night Part 2
Directed by Lee Harry
Oh, it's Garbage Day in this notorious cult sequel to the essential Santa slasher. Carrying the terrifying memory of his brother Billy's death, Ricky is released from an asylum, ready to continue the family tradition of Christmas carnage.
A notorious sequel. A christmas killer. Garbage day.
Cast: Eric Freeman, James Newman, Elizabeth Kaitan
Member Reviews
Who doesn't love a so-bad-it's-good movie? This one is hilariously awful!
GARRRRRRBAGE DAY!!!!!! One of the all time great over the top performances!
Sooo dumb. I love it. But it's not very good. Dumb. But I love it.
[excerpted from Patreon-exclusive review]: "...the movie was definitely not worth the 5-ish minutes (if I'm being generous) of laughably-derpy violence I left with. I didn't realize the first two-thirds of the thing were gonna be a recap of the first film, otherwise I probably wouldn't have already watched a recap before firing this one up. Needless to say, I got bored pretty quickly."