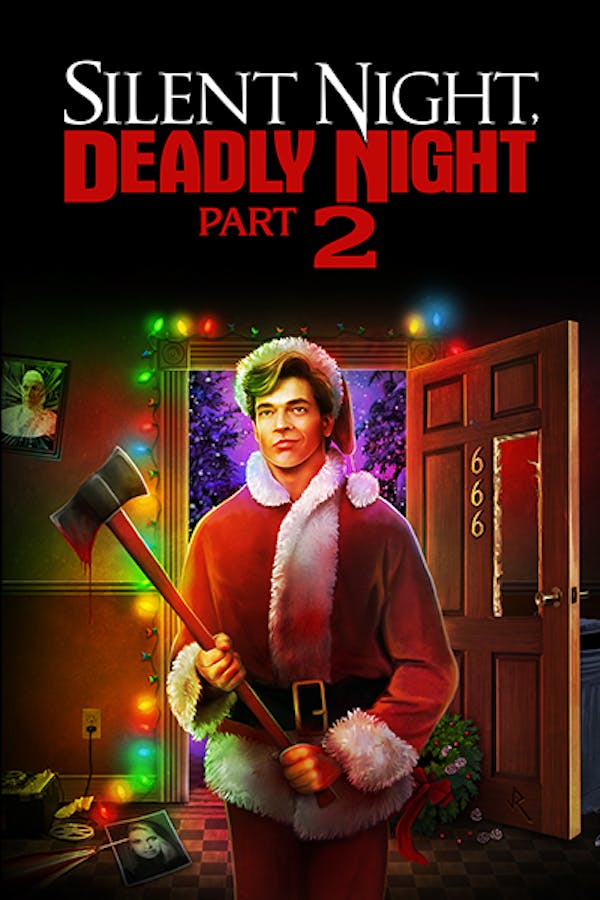 Silent Night, Deadly Night Part 2
Directed by Lee Harry
Oh, it's Garbage Day in this notorious cult sequel to the essential Santa slasher. Carrying the terrifying memory of his brother Billy's death, Ricky is released from an asylum, ready to continue the family tradition of Christmas carnage.
A notorious sequel. A christmas killer. Garbage day.
Cast: Eric Freeman, James Newman, Elizabeth Kaitan
Member Reviews
Very very campy, but those are my favorite movies, I love the whole 70's, 80's & 90's slashers. The more campy or meta the better!!!
Worth a watch for the campy acting and jokes. i was rooting for santa the whole time. Garbage Day!!!
Raised by a cruel and punitive world, Ricky raises his mighty eyebrows back in defiance. This film may be a garbage-fire, but you know what day it is, don't you?
GARBAGE DAY! a real classic, campy and bizarre film. Watch if you wanna, it's a real treat