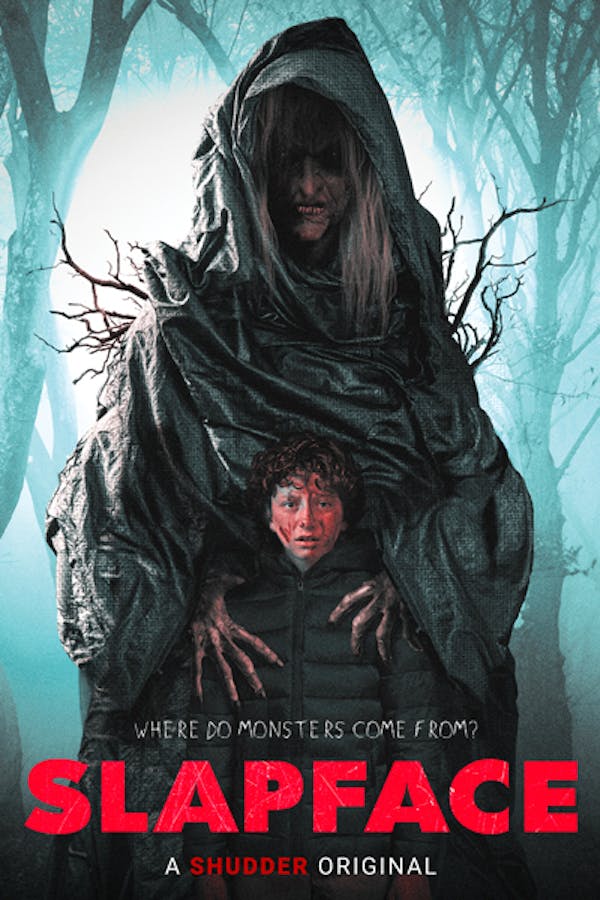 Slapface
Directed by Jeremiah Kipp
A boy deals with the loss of his mother by creating a dangerous relationship with a monster rumored to live in the woods. A SHUDDER ORIGINAL
A boy deals with the loss of his mother by creating a dangerous relationship with a monster rumored to live in the woods.
Cast: August Maturo, Mike Manning, Libe Barer, Dan Hedaya, Mirabelle Lee
Member Reviews
Terribly stupid movie, overwhelmingly bleak but without any real reason or lesson or moral. Has a "cool monster" to hook you in and supposedly the movie is some metaphor for bullying, but it really really missed the mark.
Not subtle, no depth, no good
I liked the film but was extremely surprised to see the reference to domestic violence at the end as from my personal experience a slap on the face has nothing to do with it!
It's something a little more thoughtful than the typical monster flick, and the production quality is good. Some of the acting & effects are a bit sub-par, but overall a good movie.