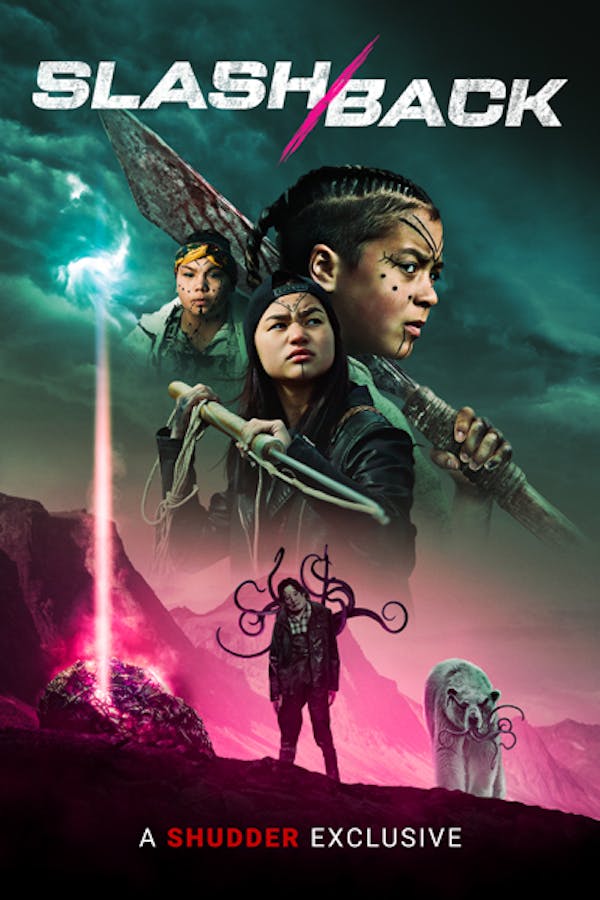 Slash/Back
Directed by Nyla Innuksuk
In a small village just 31 miles south of the Arctic Circle, a group of teenage girls must fight off an alien invasion using only makeshift weapons and their horror movie knowledge. A SHUDDER EXCLUSIVE
In a small village just 31 miles south of the Arctic Circle, a group of teenage girls must fight off an alien invasion using only makeshift weapons and their horror movie knowledge.
Cast: Tasiana Shirley, Alexis Vincent-Wolfe, Nalajoss Ellsworth, Chelsea Prusky, Frankie Vincent-Wolfe
Member Reviews
Would've been a lot better if the acting wasn't god awful
It's basically fan fiction of every movie about aliens. The dialogue and acting are bad, but the pacing is fine, and it's is visually pretty.
Fun little story and interesting setting. Wish it would've had a higher budget.
This one was just not my thing. The kids were annoying and they got on my nerves, and I couldn't wait to watch them die, unfortunately I couldn't finish it. I thought it would be a good fun movie but nothing really spectacular happens. very generous 2 skulls from me, give it a try you might like it. On to the next.
Meh. Very amateur dialogue, acting, filming. Stopped it to find something actually entertaining.