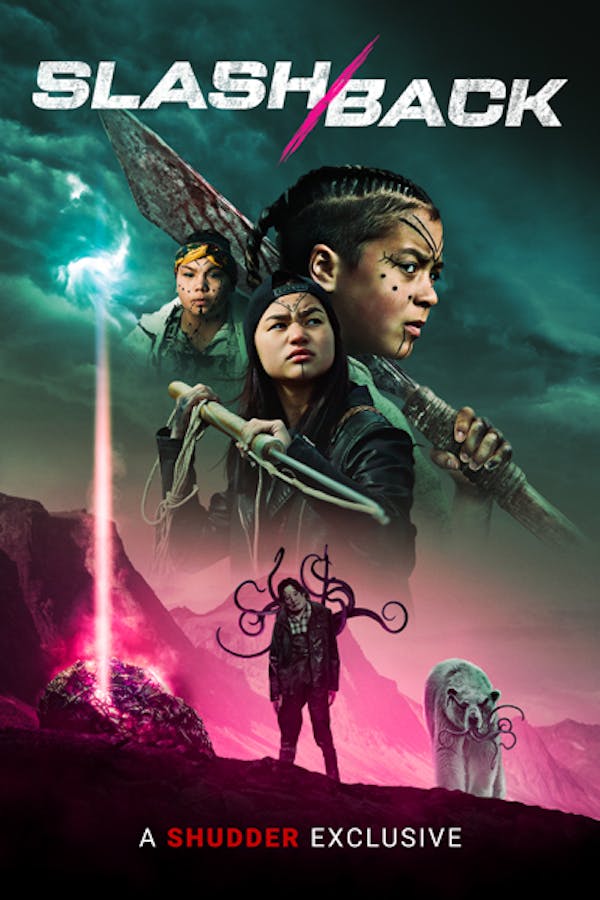 Slash/Back
Directed by Nyla Innuksuk
In a small village just 31 miles south of the Arctic Circle, a group of teenage girls must fight off an alien invasion using only makeshift weapons and their horror movie knowledge. A SHUDDER EXCLUSIVE
In a small village just 31 miles south of the Arctic Circle, a group of teenage girls must fight off an alien invasion using only makeshift weapons and their horror movie knowledge.
Cast: Tasiana Shirley, Alexis Vincent-Wolfe, Nalajoss Ellsworth, Chelsea Prusky, Frankie Vincent-Wolfe
Member Reviews
Surprisingly funny, some monster scenes later in the movie are great, but the early monster scenes with the animals look pretty cheezy.
good story line, teenage heroines, ok for that age group, if younger might be scary when monater appears . much better than expected !
Y'all are haters. This was fun and it's nice to see movies and actors who haven't had the Hollywood treatment. Indigenous filmmaking is a whole other realm.
This was absolutely terrible in every way possible.
I really wanted to like this film. Unfortunately this is clearly a first time filmmaker and cast, and it really shows.