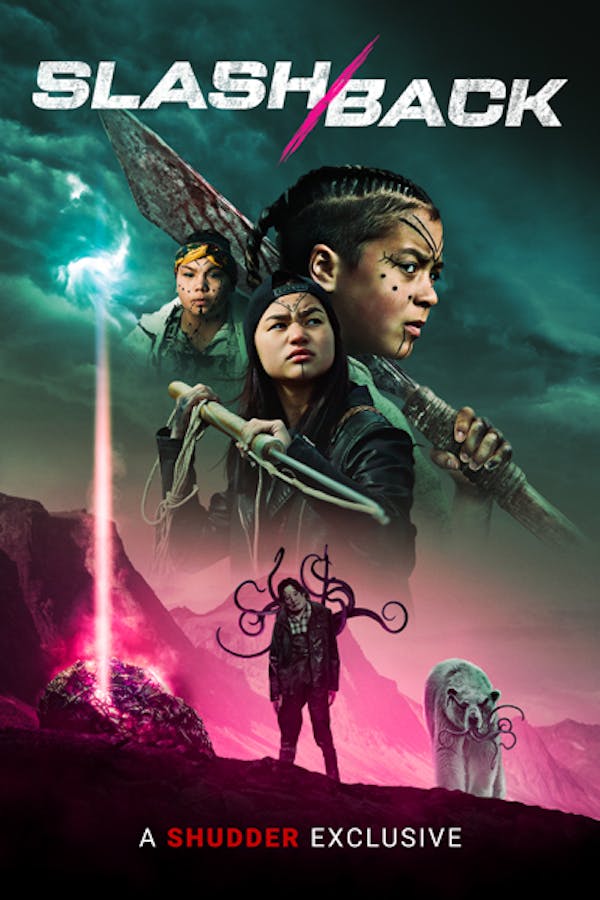 Slash/Back
Directed by Nyla Innuksuk
In a small village just 31 miles south of the Arctic Circle, a group of teenage girls must fight off an alien invasion using only makeshift weapons and their horror movie knowledge. A SHUDDER EXCLUSIVE
In a small village just 31 miles south of the Arctic Circle, a group of teenage girls must fight off an alien invasion using only makeshift weapons and their horror movie knowledge.
Cast: Tasiana Shirley, Alexis Vincent-Wolfe, Nalajoss Ellsworth, Chelsea Prusky, Frankie Vincent-Wolfe
Member Reviews
Personally loved it. Like others said, its pacing is slower than we're used to, but overall I had a good time. Actresses did a great job. Loved the throatsinging beats. Sfx were fun and creepy on occasion. Great to see representation.
I wanted to love this, but there are some pretty unforgivable continuity errors in it early on. Take that with a grain of salt. I'm picky about details and I stopped watching at 45 minutes, so I'm in no way a reliable judge of the movie as a whole.
Perfect alien incursion battle in a small town! It's the charisma and charm of the young actors that really makes this amazing.
Loved the setting, cast and characters.
JUST RENT 'ATTACK THE BLOCK' INSTEAD!