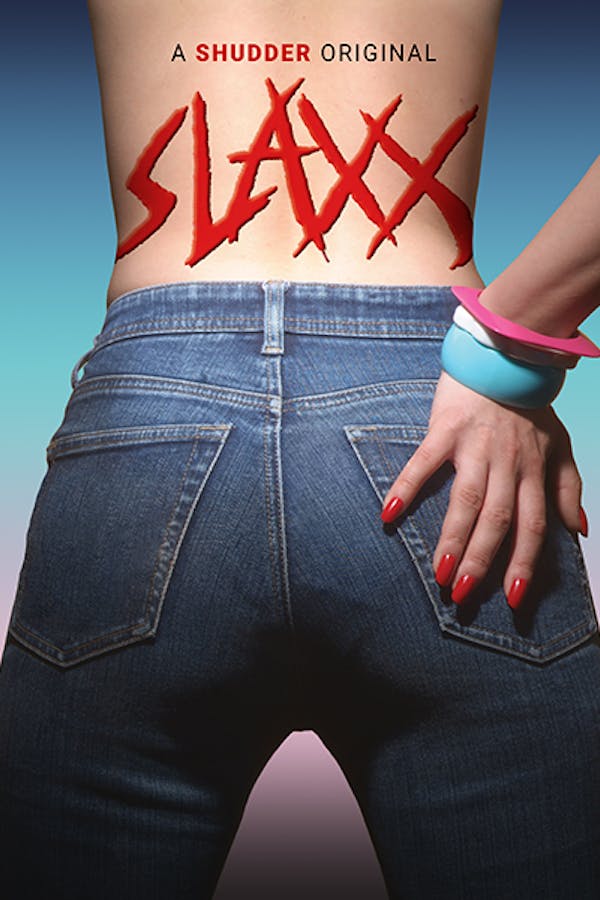 Slaxx
Directed by Elza Kephart
A possessed pair of jeans is brought to life to punish the unscrupulous practices of a trendy clothing company. Shipped to the company's flagship store, Slaxx proceeds to wreak carnage on staff locked in overnight to set up the new collection.
A possessed pair of jeans terrorizes the staff of a trendy, vapid clothing boutique.
Cast: Romane Denis, Brett Donahue, Sehar Bhojani
Member Reviews
You have to lower your standard abit. It's not high quality but it's hillarious and surprisingly meaningful
The epitome of 'dumb fun'. Full commitment from everyone involved.
It was okay for what it was. I think Rubber was more fun.
i liked it. i dont understand why other reviewers complain about these movies being absurd when theyre in the comedy section of a horror service.
This is how daft you can make a film & it's still worth watching.