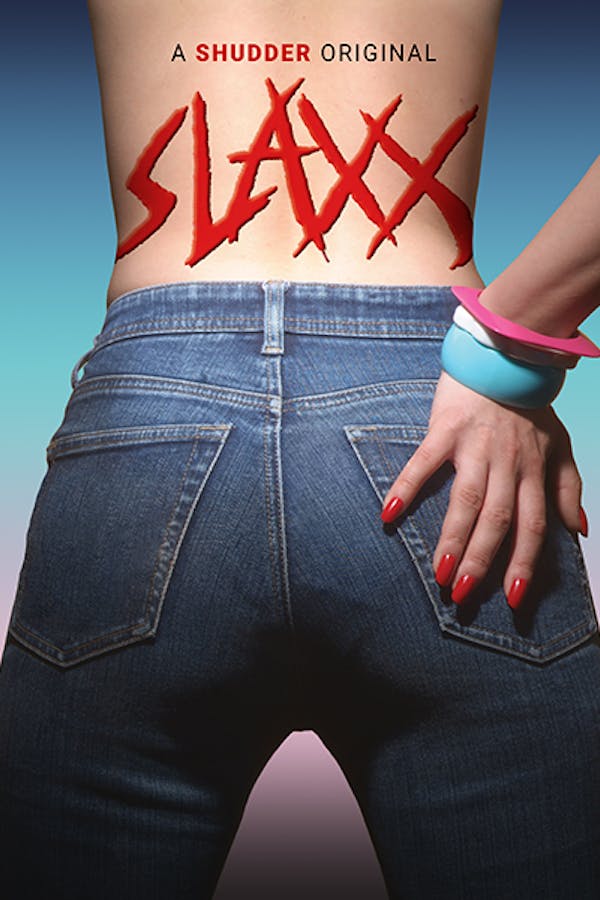 Slaxx
Directed by Elza Kephart
A possessed pair of jeans is brought to life to punish the unscrupulous practices of a trendy clothing company. Shipped to the company's flagship store, Slaxx proceeds to wreak carnage on staff locked in overnight to set up the new collection.
A possessed pair of jeans terrorizes the staff of a trendy, vapid clothing boutique.
Cast: Romane Denis, Brett Donahue, Sehar Bhojani
Member Reviews
Another in a long line of horror-comedies to take shots at corporate culture. What sets this one apart is its goofy killer pants. That's about it. Not a lot to say about working retail that others haven't said already. Still the gore is fun, the kills are inventive, and the body count is high. Not a solid recommendation but the short runtime makes it worth a try.
Pretty bad. Half of the overactors seem to think they're in a different movie. Stick to community theater.
What did I just watch! Had some funny moments and some gore. But plot was pretty thin.
This film was really good. Really enjoyed it. And it was good that that man got what he deserved.
It was ok but what was the point in the testing facility sign only for them not to use that plot point?