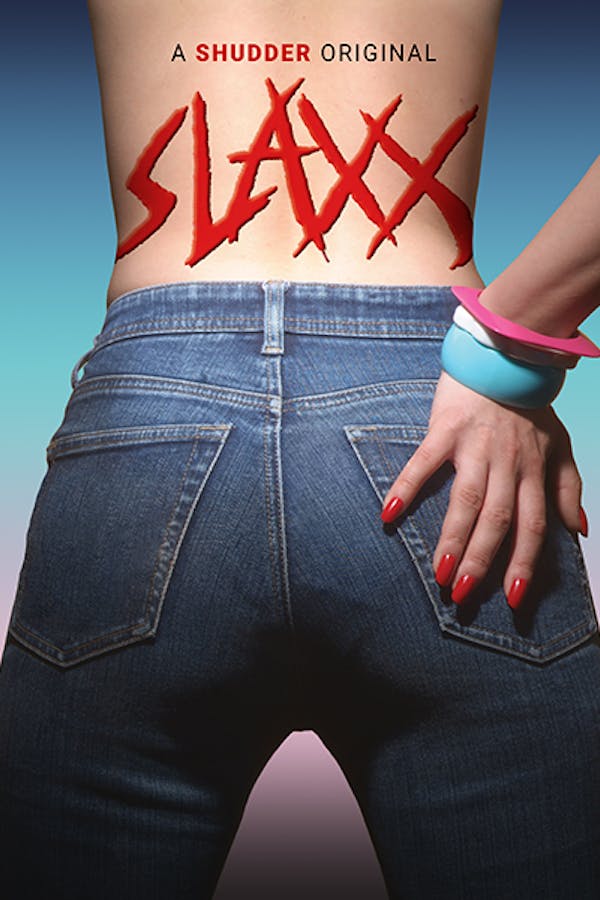 Slaxx
Directed by Elza Kephart
A possessed pair of jeans is brought to life to punish the unscrupulous practices of a trendy clothing company. Shipped to the company's flagship store, Slaxx proceeds to wreak carnage on staff locked in overnight to set up the new collection.
A possessed pair of jeans terrorizes the staff of a trendy, vapid clothing boutique.
Cast: Romane Denis, Brett Donahue, Sehar Bhojani
Member Reviews
Please watch this. if i had to, you have to.
Satire-forward thinking gets right to silhoutting he corporate brands at multiple levels and characters are organic and lived-in feel. I just wish one of group scenes wasn't hemmed as short as it was but it makes sense for the sleek style it was going for.
Plot is ridiculous but it actually works, did not expect to enjoy watching it