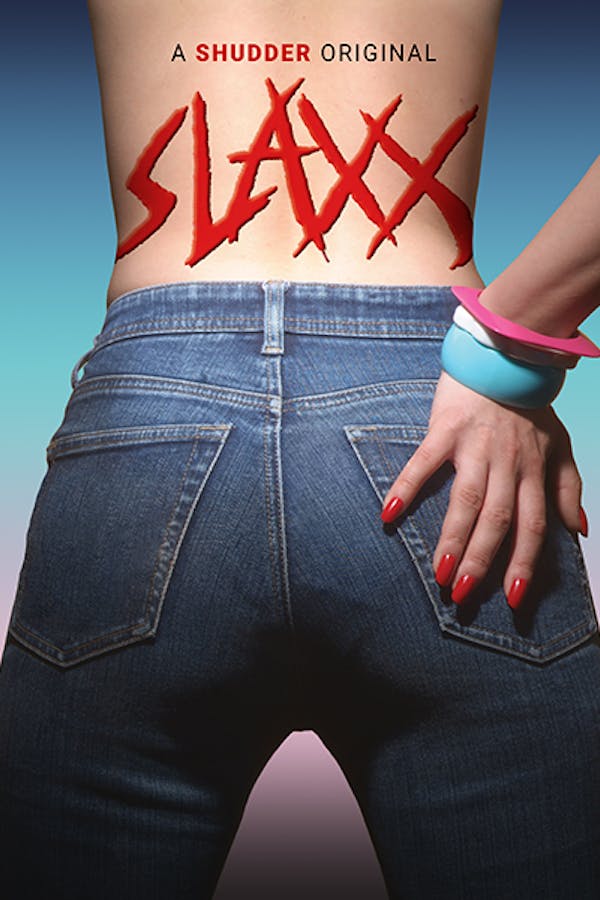 Slaxx
Directed by Elza Kephart
A possessed pair of jeans is brought to life to punish the unscrupulous practices of a trendy clothing company. Shipped to the company's flagship store, Slaxx proceeds to wreak carnage on staff locked in overnight to set up the new collection.
A possessed pair of jeans terrorizes the staff of a trendy, vapid clothing boutique.
Cast: Romane Denis, Brett Donahue, Sehar Bhojani
Member Reviews
The satirical point is front and center, to a degree that takes away a bit from the camp or schlock potential in the premise. Very straight-to-video quality to it. Worth putting on as a background film or while doing something else.
Exactly what a film about a haunted pair of jeans should be. 10/10. Loved it.
I put it on as a joke and was surprised to find myself actually watching it! Better than expected for a movie about pants.
Fun screams and thrills with comedy. Can't go wrong unless you're looking for Shakespear - try The Peilican Brief if you want believable and boring. This here, is all about fun! Get some!
Campy, ridiculous and hilarious, Slaxx is brilliantly acted and has a fantastic tonal shift. Great social commentary and a few wee callbacks to other classic horrors.