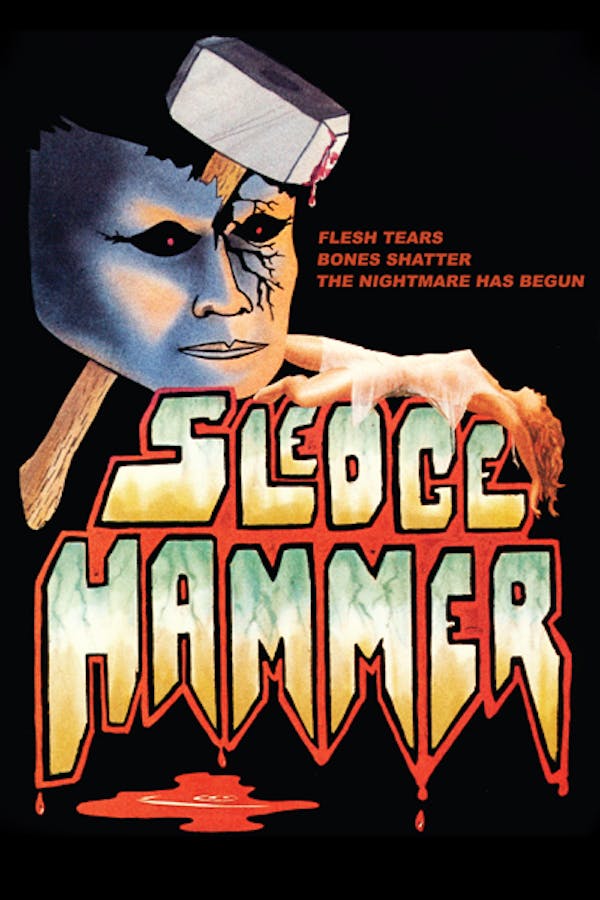 Sledgehammer
Directed by David A. Prior
David A. Prior's pioneering horror of the SOV (shot-on-video) era sees a group of friends party at a backwoods house where a legacy of brutality awaits. But within this minimalist '80s mélange of food fights, feathered hair and abusive slow-motion lurks a relentless synth score, bizarre sexual subtexts and a disturbing shape-shifting behemoth killer. SLEDGEHAMMER is a cult epic and an experience unlike any other.
A shape-shifting behemoth kille stalks partying friends in this bizarre pioneer of shot-on-video horror.
Cast: Ted Prior, Linda McGill, John Eastman, Janine Scheer, Tim Aguilar
Member Reviews
Surprisingly well made considering location, budget, experience, etc. Despite its short comings it pulled me into its own reality and kept me there until the end. Fun soundtrack.
A good look at our history
So-bad-it's-good. Laughed quite a bit and gets better the more you drink.
Okay, I'll try for the fourth time to leave a negative review. "Sledgehammer" should be thankful that "Things" is being featured on this PAID site. Otherwise, it would have retained it's title as the most insulting "film" (and I use that term very loosely) that was ever made. If you don't turn it off, you'll see the slow motion abuse (far more than abuse -- it's the way they shot 2/3 of the movie)? This crap, filmed in someone's mother's basement 38 years ago -- before "your mother's basement" was part of the American vernacular), would have been 30 minutes shorter without the slow motion. So bad, it hurts.
Abusive slow-motion is right. There's a scene in the beginning where two characters walk through some grass to the house, that lasts at least three minutes? But there's so many more questions for this movie. How does these people even know each other? What are they doing in this town? Everyone looks like suburban parents, are they supposed to be in college? The music sounds like it's from a Christian puppet show when it's not synth. During the food fight scene, I hear one of the men say 'this isn't in our contract'. This apparently was shot in an apartment, and somehow cost 40k to make, in the 80's.