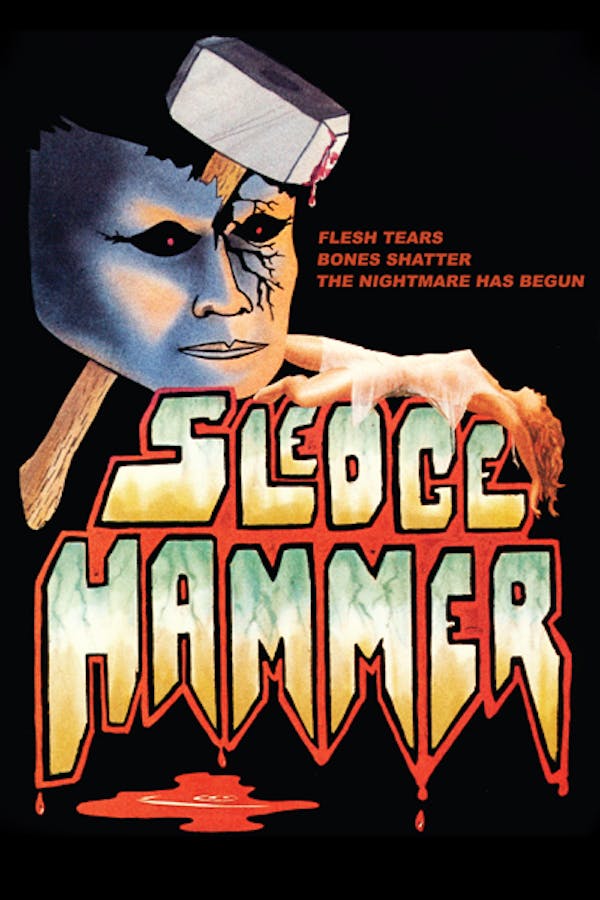 Sledgehammer
Directed by David A. Prior
David A. Prior's pioneering horror of the SOV (shot-on-video) era sees a group of friends party at a backwoods house where a legacy of brutality awaits. But within this minimalist '80s mélange of food fights, feathered hair and abusive slow-motion lurks a relentless synth score, bizarre sexual subtexts and a disturbing shape-shifting behemoth killer. SLEDGEHAMMER is a cult epic and an experience unlike any other.
A shape-shifting behemoth kille stalks partying friends in this bizarre pioneer of shot-on-video horror.
Cast: Ted Prior, Linda McGill, John Eastman, Janine Scheer, Tim Aguilar
Member Reviews
This movie has a lot of drawn-out scenes and has bad acting.
Gave it a try but a big nope 👎
dont let these other fake bot reviews fool you this movie is GOLD! AN absolute Classic of a film everything from cinematography to sound design this movie is tops!
5 skulls is a classic horror movie that is done with the most competent of cast and crew