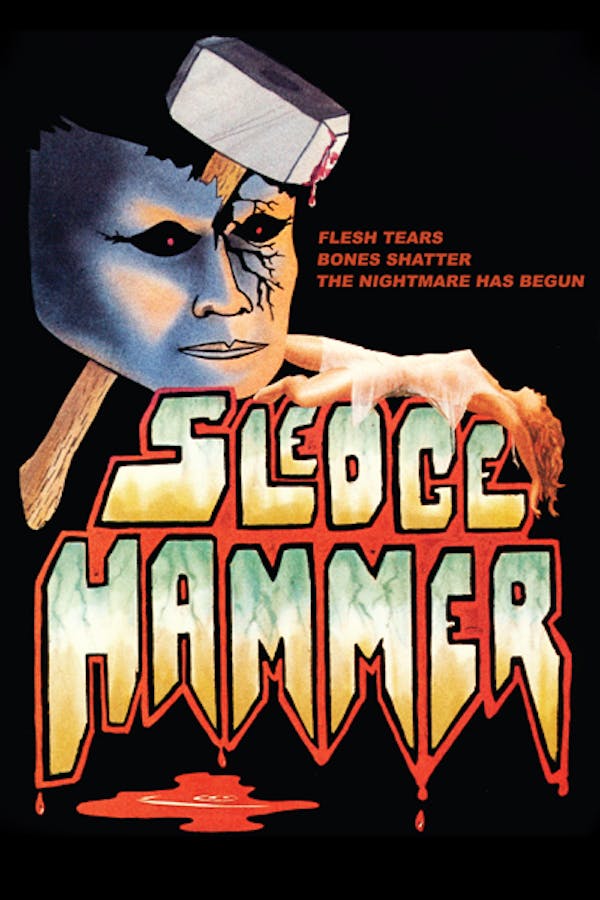 Sledgehammer
Directed by David A. Prior
David A. Prior's pioneering horror of the SOV (shot-on-video) era sees a group of friends party at a backwoods house where a legacy of brutality awaits. But within this minimalist '80s mélange of food fights, feathered hair and abusive slow-motion lurks a relentless synth score, bizarre sexual subtexts and a disturbing shape-shifting behemoth killer. SLEDGEHAMMER is a cult epic and an experience unlike any other.
A shape-shifting behemoth kille stalks partying friends in this bizarre pioneer of shot-on-video horror.
Cast: Ted Prior, Linda McGill, John Eastman, Janine Scheer, Tim Aguilar
Member Reviews
This movie is TERRIBLE! However if you watch the Joe Bob Last Drive In version of this, then it makes watching this totally worth it. I recommend watching the last drive in version versus watching the standalone movie
This is not a good movie but I am here for it 100%. If you like Things and Boardinghouse then check this one out.
The first SOV movie I saw was when I was 16 and I hated it. I've evolved since then. You're either into this type of movie or not. Countless horror movies later and now 30 something year old me thinks this is awesome.
This makes me regret paying $57 for Shudder.
Sinharder left the best review so I'll just boost their sentiment via repetition: "If you like movies that clearly shared a set (and some of the script?) with 80s pornos, and vacillate wildly between extremely boring nothing and pretty hilarious nonsense, this is the movie for you." Sinharder did omit mention of what MUST be a world record for "percentage of film in slow motion" which earned this title one extra skull from me.