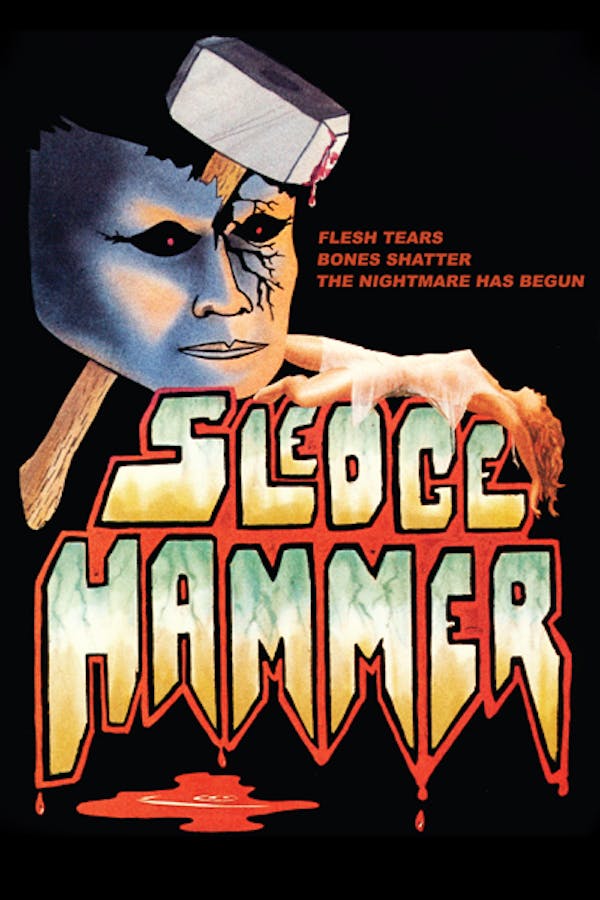 Sledgehammer
Directed by David A. Prior
David A. Prior's pioneering horror of the SOV (shot-on-video) era sees a group of friends party at a backwoods house where a legacy of brutality awaits. But within this minimalist '80s mélange of food fights, feathered hair and abusive slow-motion lurks a relentless synth score, bizarre sexual subtexts and a disturbing shape-shifting behemoth killer. SLEDGEHAMMER is a cult epic and an experience unlike any other.
A shape-shifting behemoth kille stalks partying friends in this bizarre pioneer of shot-on-video horror.
Cast: Ted Prior, Linda McGill, John Eastman, Janine Scheer, Tim Aguilar
Member Reviews
I've been tortured with worse movies.
This movie is hysterical, can never go wrong with shot on video horror. Love it!
definitely worth a watch if "things" entertained you :)
Don't get me wrong. It's not a good movie. But in terms of C film horror, it's great. A lot of good ideas executed poorly.