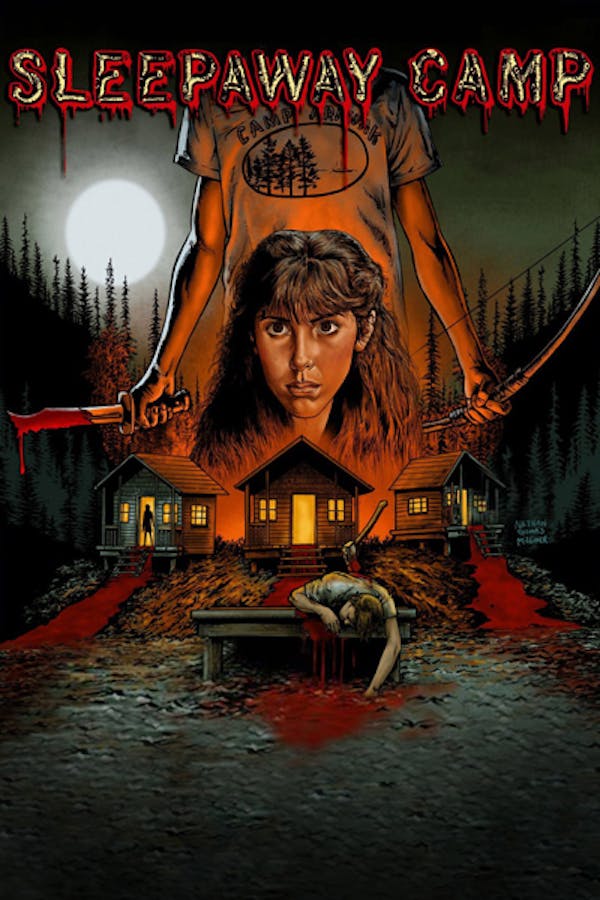 Sleepaway Camp
Directed by Robert Hiltzik
A deranged killer stalks kids and counselors at summer camp in this '80s cult classic which spawned multiple sequels. Slightly traumatized and painfully shy Angela Baker is sent away to summer camp with her cousin. Not long after Angela's arrival, things start to go horribly wrong for anyone with bad intentions. Who's the secret killer? And what's behind their murderous motivation? SLEEPAWAY CAMP is an unusual fright film which starts out campy then gets nastier and nastier until the shocking (and problematic) ending. Essential viewing for '80s slasher fiends.
A deranged killer stalks kids and counselors at summer camp in this 80s cult classic.
Cast: Felissa Rose, Jonathan Tiersten, Karen Fields
Member Reviews
One of the all-time classics and and absolute must watch for anyone whos a fan of the slasher genre. Even though I already knew the twist I still enjoyed it and loved almost every second. The only reason that this doesn't have 5 skulls is because one of the victims managed to make it out alive, and I felt like that one should've DEFINATELY died
Great movie from start to (almost) finish, second twist was unnecessary and irrelevant to the plot and just generally gross and hateful. But besides that bit: solid movie
shocking horror classic with one if the most twisted ending of all time
All these people complaining about TraNSPhoBia. 10/10 would watch again.