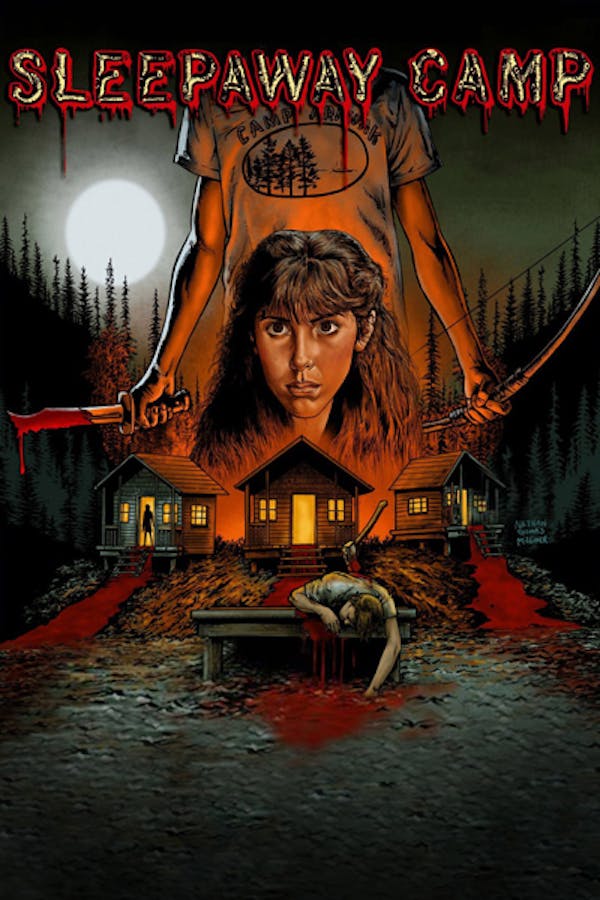 Sleepaway Camp
Directed by Robert Hiltzik
A deranged killer stalks kids and counselors at summer camp in this '80s cult classic which spawned multiple sequels. Slightly traumatized and painfully shy Angela Baker is sent away to summer camp with her cousin. Not long after Angela's arrival, things start to go horribly wrong for anyone with bad intentions. Who's the secret killer? And what's behind their murderous motivation? SLEEPAWAY CAMP is an unusual fright film which starts out campy then gets nastier and nastier until the shocking (and problematic) ending. Essential viewing for '80s slasher fiends.
A deranged killer stalks kids and counselors at summer camp in this 80s cult classic.
Cast: Felissa Rose, Jonathan Tiersten, Karen Fields
Member Reviews
Amazing movie, I can't believe I never saw it before! Incredible!
Wow I have to say what a cult classic first time EVER watching it!!!! That ending though I had to like go back to just see what I saw again incase i miss saw it 🤣😂 nope!!!!! I seen it right what a twisted way to end the movie
This is such a strange film. The acting is - expectedly - quite bad. The musical score is amazing. The ending is so abrupt. The sexual politics could be subversive or reactionary, depending on your interpretation. Either way, it will definitely keep you riveted.
Loved this movie. I enjoyed a lot more than the og Friday the 13th.
It's not perfect. You stay for the cheese. The filmmakers had so much fun and it shows. Not sure why the negative reviews? Camp themed slashers are always fun. The twist at the end is pure gold and is a major WTF moment. Save yourself the spoilers and watch the film, you'll have fun guessing.