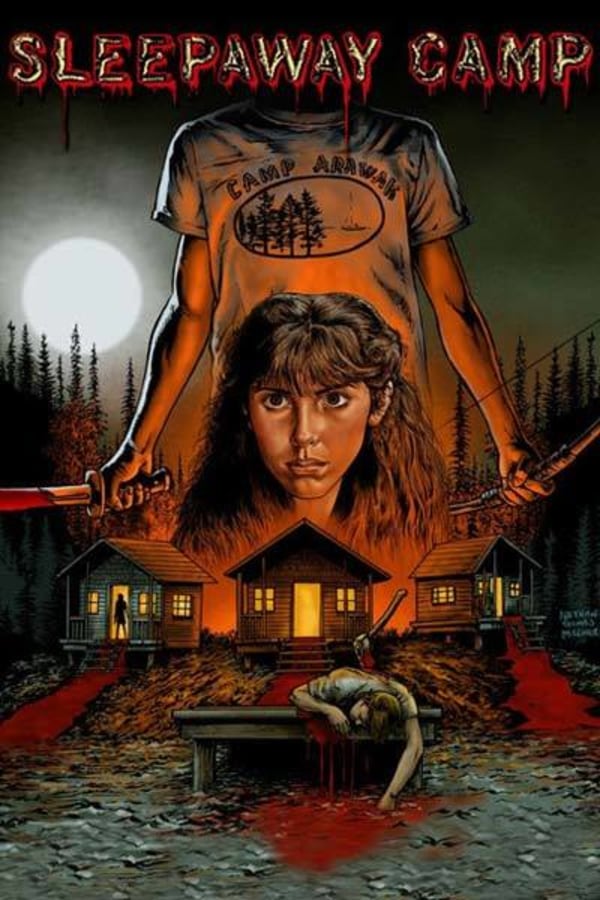 Sleepaway Camp
Directed by Robert Hiltzik
A deranged killer stalks kids and counselors at summer camp in this '80s cult classic which spawned multiple sequels. Slightly traumatized and painfully shy Angela Baker is sent away to summer camp with her cousin. Not long after Angela's arrival, things start to go horribly wrong for anyone with bad intentions. Who's the secret killer? And what's behind their murderous motivation? SLEEPAWAY CAMP is an unusual fright film which starts out campy then gets nastier and nastier until the shocking (and problematic) ending. Essential viewing for '80s slasher fiends.
A deranged killer stalks kids and counselors at summer camp in this 80s cult classic.
Cast: Felissa Rose, Jonathan Tiersten, Karen Fields
Member Reviews
Awesome. Amazing. Astonishing. One of the best slashers of all time. It was a lot better than I thought it was going to be. The characters are all pretty much completely despicable human beings. They're mean, abusive, rude, unforgiving. The deaths are classic, unmistakable, and man-oh-man the ending is amazing. One of the best horror endings of all time. Up there with the ending of the first Halloween and the first Friday the 13th. Watch it.
If for nothing else, watch this for the classic wardrobe choices and shadow hands.
Don't look it up on Wikipedia or Rotten Tomatoes. Don't keep reading these reviews. Don't spoil anything for yourself. Just click on it and watch. Live dangerously poppet. Live dangerously.
Home of the greatest clap-back of all time: "Eat sh*t and die, Ricky!!!!" "Eat sh*t and live, Bill..." *BOOM* LOLOLOLOLOL!!!!
Twisted. However, i did think the "mother" was off, she was very theaterical in an odd way. But at least, the ending "explained" why "Angela" would never take showers or get into the water.