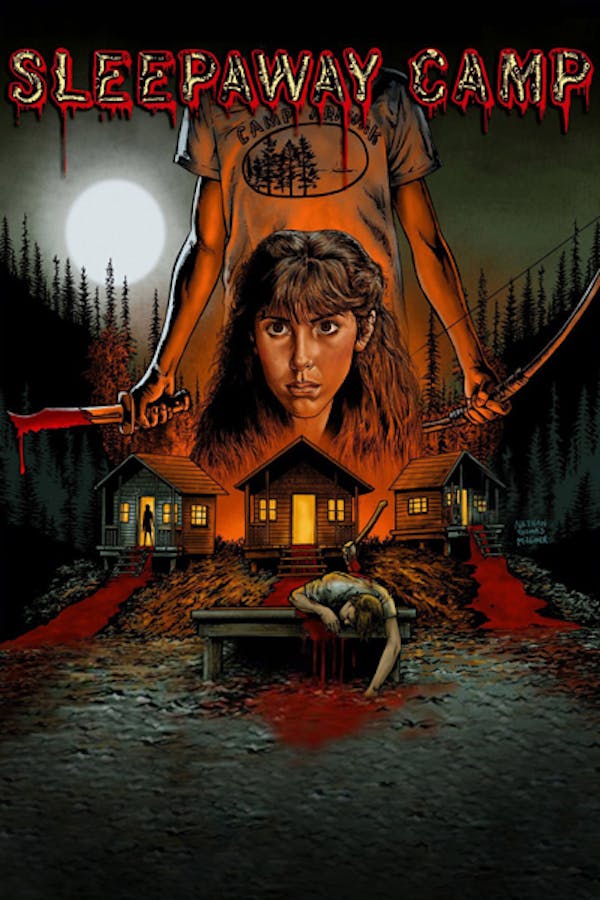 Sleepaway Camp
Directed by Robert Hiltzik
A deranged killer stalks kids and counselors at summer camp in this '80s cult classic which spawned multiple sequels. Slightly traumatized and painfully shy Angela Baker is sent away to summer camp with her cousin. Not long after Angela's arrival, things start to go horribly wrong for anyone with bad intentions. Who's the secret killer? And what's behind their murderous motivation? SLEEPAWAY CAMP is an unusual fright film which starts out campy then gets nastier and nastier until the shocking (and problematic) ending. Essential viewing for '80s slasher fiends.
A deranged killer stalks kids and counselors at summer camp in this 80s cult classic.
Cast: Felissa Rose, Jonathan Tiersten, Karen Fields
Member Reviews
Wow! Great movie. Much better than I thought it would be. This is truly an 80s classic with a twist ending.
i thought this would be just another silly slasher 80s movie but this actually had depth and the end i didn't see coming. I've been watching horror movies since i was 5 and in my almost 40 years of watching i can't believe i never saw this. also wanted to say i love this platform (shudder) because of the reviews! a great concept!!!!
I loved this movies I had previously seen the review of this movie, and it intrigued me. Of course, because I watched the review, I knew of the twist at the end, but it was still very good. Before I watched the movie, though, I wanted to see what everybody else thought about it. And I was happy to know everybody loved it, so I wouldn't be wasting my time. After watching the movie, though, I realized that a lot of the comments were misguided about ithe movie being transphobic. Because Angela was a wool long pertesapent in being a girl. She was forced to. So therefore, there isn't any transphobia in the movie.
I'm embarrassed to say as a lifelong horror fan, this one always seemed to be on the "I should watch it but never got around to it" list. So I made it the first thing I watched on Shudder. Loved it! I'm glad I was able to avoid spoilers even after all these years. Like virtually everyone else who's seen it has said, the ending makes it all worth it. Even if you can see the twist coming, that final shot still drives it home. Thanks Shudder!!!