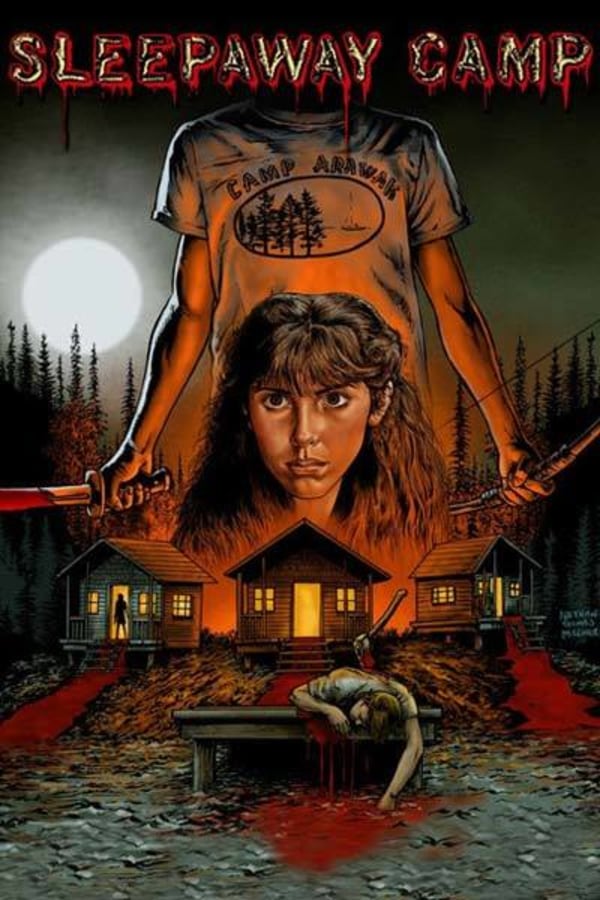 Sleepaway Camp
Directed by Robert Hiltzik
A deranged killer stalks kids and counselors at summer camp in this '80s cult classic which spawned multiple sequels. Slightly traumatized and painfully shy Angela Baker is sent away to summer camp with her cousin. Not long after Angela's arrival, things start to go horribly wrong for anyone with bad intentions. Who's the secret killer? And what's behind their murderous motivation? SLEEPAWAY CAMP is an unusual fright film which starts out campy then gets nastier and nastier until the shocking (and problematic) ending. Essential viewing for '80s slasher fiends.
A deranged killer stalks kids and counselors at summer camp in this 80s cult classic.
Cast: Felissa Rose, Jonathan Tiersten, Karen Fields
Member Reviews
this movie's got it all: it's got teens. it's got baseball. it's got shorts so small, you can see the dude's circumcision throuhg them
Absolutely ridiculous movie, terrible acting, and fun to watch. And oh god, that ending...
Most of the characters are somewhat unlikeable. I figured out who the killer was right away, but the motive was a weird and twisted surprise. I understand why it would be considered a cult classic.
Sleep away Camp is only alright. It's silly and kind of cheesy but that is to be expected. The final scene is really what saves the film.
I was introduced to this movie at 7 years old by Joe Bob Briggs on his show on The Movie Channel. That was 30 years ago an to this day I tell my mother that she is responsible for screwing me up by letting me watch it. It wasn't the end that screwed me up. At 7 years old I didn't understand the end. But at the lunch line at school, I would see the scene where the perverted councilor was boiled. When I went into a bathroom stall I thought that someone might cut a hole in the window above me and slip a beehive in. in the early 21st century this movie received a revival and I picked up the trilogy box set at Best Buy and finally got the end. I cannot count how many times I have watched that movie with people or loaned out the DVD to the unsuspecting then asked them what they thought of the end. These people would always raise their eyebrows and chuckle with the words: "Yeah...That was something."