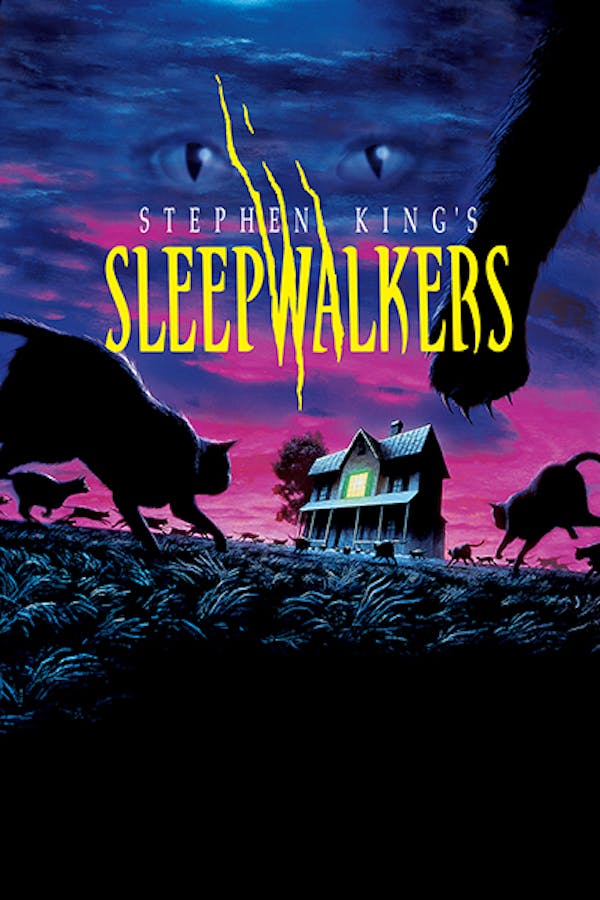 Sleepwalkers
Directed by Mick Garris
Tanya, a sexually curious virgin falls for Charles, the new boy in school-only to learn too late that he's a life-sucking sleepwalker. Charles and his mother are the last of a dying breed who are able to stay alive only by feeding on the life force of virtuous young women. Able to mutate at will, they roam the Earth, forever fleeing discovery while searching for the next victim. But it turns out that the sleepwalkers' Achilles' heel is the domestic house cat, with whom they share genetic information.
Modern-day vampires arrive in a small town to prey on young girls.
Cast: Brian Krause, Alice Krige, Ron Perlman, John Landis, Madchen Amick
Member Reviews
Very underrated. Great movie for any crazy cat lady.
Classic Steve to screen story...
One of my favorite movies. I remember watching it on WB39 back when they had the frog with the top hat. They always found some way to play this movie round Halloween or just because. It was this and the it movie. From there on the rest was history me and horror movies was and still is a think.
I absolutely love this movie. I remember renting this move as a kid for my sleep overs. Classic 👌🏾