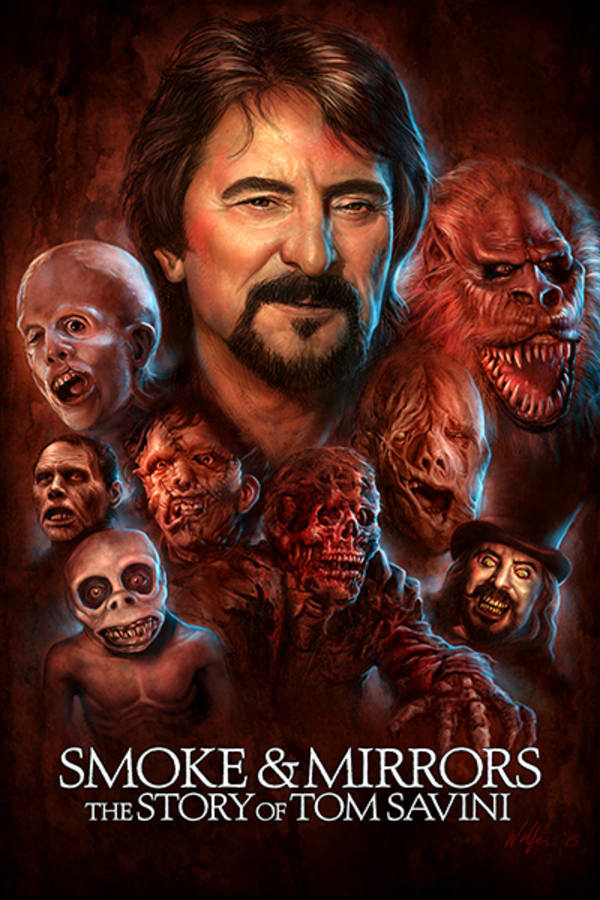 Smoke and Mirrors: The Story of Tom Savini
Directed by Jason Baker
Special Makeup Effects legend, Actor, Director, Stuntman. Tom Savini has redefined the horror genre with his arsenal on talents. But who is the man behind the "King of Splatter?" From his his childhood in Pittsburgh, PA; to his tour of duty during Vietnam, to his beginnings with George A. Romero and beyond. SMOKE AND MIRRORS is the defining documentary on the life and career of horror icon Tom Savini.
The defining documentary on the life and career of horror icon, Tom Savini.
Cast: Tom Savini, Danny McBride, Robert Rodriguez, Danny Trejo, Alice Cooper, Greg Nicotero
Member Reviews
Fantastic! Nicely done with this documentary. Tom is a beautiful human and an artist to boot!
I love Tom Savini, this documentary does a great job showing not only his amazing work as an artist, actor, and director, but also what an amazing person he is overall, and what events in his life led to his career choices.
i got the chance to meet him in person that came at a terrifying time in my life i had just survived brain cancer i beat the odds and then i met tom savini coolest guy i met. i love meeting celebrities because you get this impression of how they are from there. movies and meeting them for resl is mond blowing. i shook hands with a legend in horror. i lost his autograph bit bought a vhs tape signed by tom savini and george cloony its a tape on the making of dusk till dawn. i eoll never forget how cool it was to meet this guy.