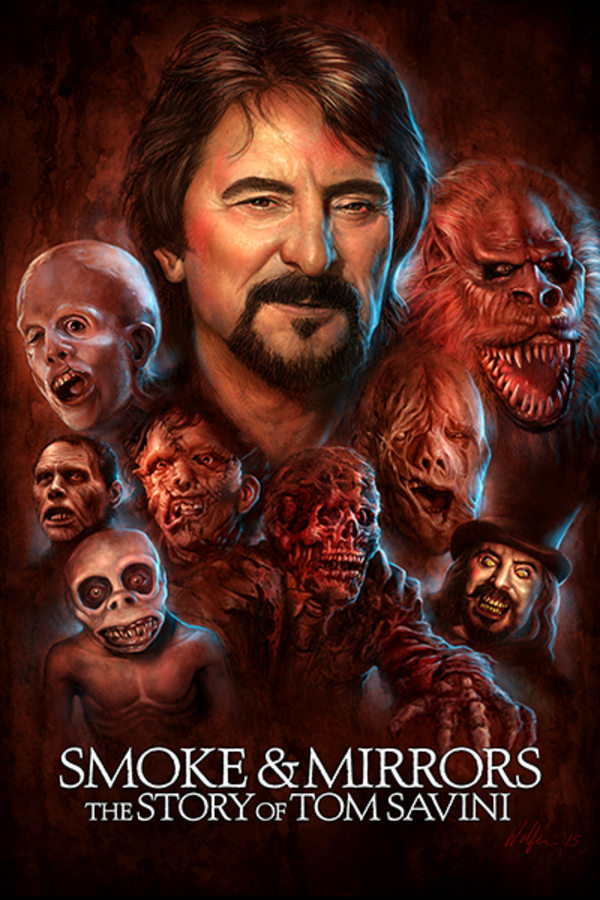 Smoke and Mirrors: The Story of Tom Savini
Directed by Jason Baker
Special Makeup Effects legend, Actor, Director, Stuntman. Tom Savini has redefined the horror genre with his arsenal on talents. But who is the man behind the "King of Splatter?" From his his childhood in Pittsburgh, PA; to his tour of duty during Vietnam, to his beginnings with George A. Romero and beyond. SMOKE AND MIRRORS is the defining documentary on the life and career of horror icon Tom Savini.
The defining documentary on the life and career of horror icon, Tom Savini.
Cast: Tom Savini, Danny McBride, Robert Rodriguez, Danny Trejo, Alice Cooper, Greg Nicotero
Member Reviews
I would love to meet this guy but more importantly I would love for people who think horror movies are the cause of all the evil in the world to meet Tom just to see how normal a guy who has created so many great horror effects and starred in so many horror film favorites is such an amazing family man.He is one of the best.
One of, if not, the greatest monster movie make up artists finally gets his own documentary. I feel this doc is important for any horror movie lover. Even if you don't know who he is, it's certain you've seen numerous movies with his work in it. Possibly even him. The man is a master of his craft, and deserves this documentary celebrating him.
Savini seems like the nicest guy. 10/10 would buy this legend a beer
I didn't know Tom Savini before this documentary and now I love him and watch for him in movies. Very touching when he spoke of his siblings and father and how each of them inspired a part of who he became. I also loved how he lives in his childhood home. He seems like a great guy and super creative (his makeup skills featured in this were amazing!). I will probably watch it again.
I laughed and I cried. It was a very touching documentary.