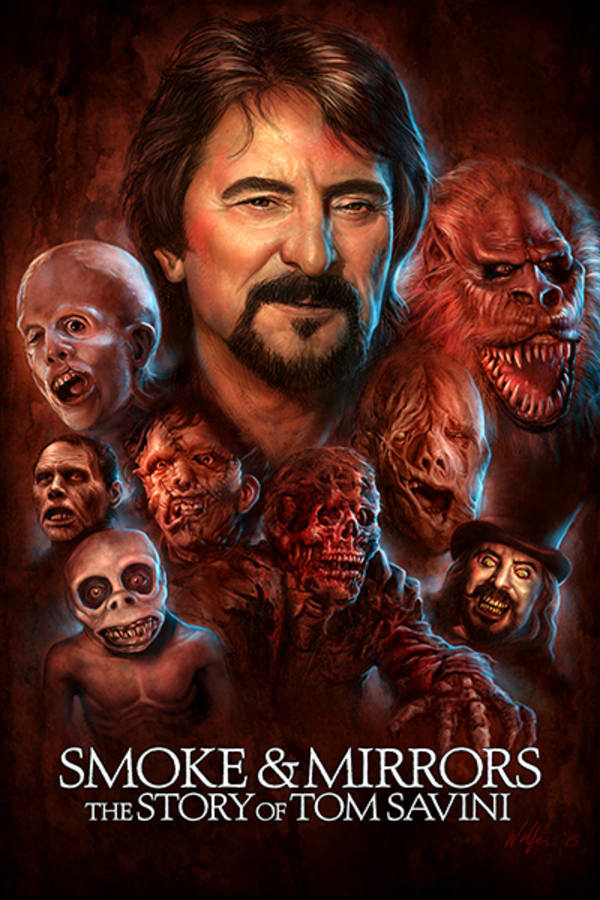 Smoke and Mirrors: The Story of Tom Savini
Directed by Jason Baker
Special Makeup Effects legend, Actor, Director, Stuntman. Tom Savini has redefined the horror genre with his arsenal on talents. But who is the man behind the "King of Splatter?" From his his childhood in Pittsburgh, PA; to his tour of duty during Vietnam, to his beginnings with George A. Romero and beyond. SMOKE AND MIRRORS is the defining documentary on the life and career of horror icon Tom Savini.
The defining documentary on the life and career of horror icon, Tom Savini.
Cast: Tom Savini, Danny McBride, Robert Rodriguez, Danny Trejo, Alice Cooper, Greg Nicotero
Member Reviews
I signed up to watch this but I cannot watch it as it expects me to. Sign in to an app when I already have the app?
That was an amazing documentary. I'm blown away. Tom is a pioneer of horror, and a great guy. I really hope I can attend a con one day and meet him. He really cares about his craft, and taking care of his family. This really is a jewel of a biography. Thank you, Shudder!
Love Tom's work. Great to get so much information on his career.
Always knew who he was but never the details. Great documentary!!
Great documentary about a incredibly multi Talented True Horror Icon ! Tom Savini hes super cool really good and loving to Fans always entertaining and yes He is Italian like me!!!