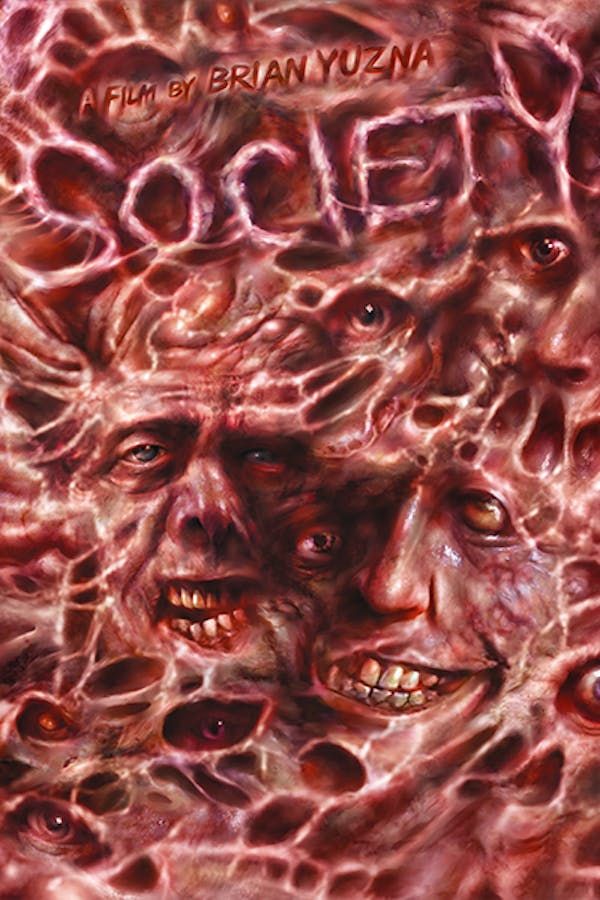 Society
Directed by Brian Yuzna
A teenager suspects his family are part of a cabal of monstrous socialites who literally prey on the lower classes. Bill's enjoying life's privileges when he hears a recording of a family party that suggests it was actually a murderous, incestuous orgy. But that couldn't be so, could it? Though SOCIETY was released in 1992, it was only recently that its reputation as a masterpiece began to swell like a fleshy blob of aroused aliens. The Cronenbergian final act - filled with outrageously disturbing and blackly comic FX - never loses its power to shock. Essential viewing. Contains strong language, sexual scenes, violence and gore.
A teen suspects his wealthy family are part of a cabal of monstrous socialites.
Cast: Billy Warlock, Devin DeVasquez, Charles Lucia, Patrice Jennings
Member Reviews
Finally got to watch this after wanting to see it for so long. It's always mentioned as one of the best body horror films. The body horror doesn't really happen until the end, though. Also, Petri reminded me a little bit of Review Brah.
You can sorta tell what you're getting into by the thumbnail for this movie. It's entertaining enough. Devin DeVasquez. DEVIN DEVASQUEZ. DE. VIN. DE. VAS. QUEZ.
Love this movie. The FX are amazing and I love the cheesy 80 comebacks