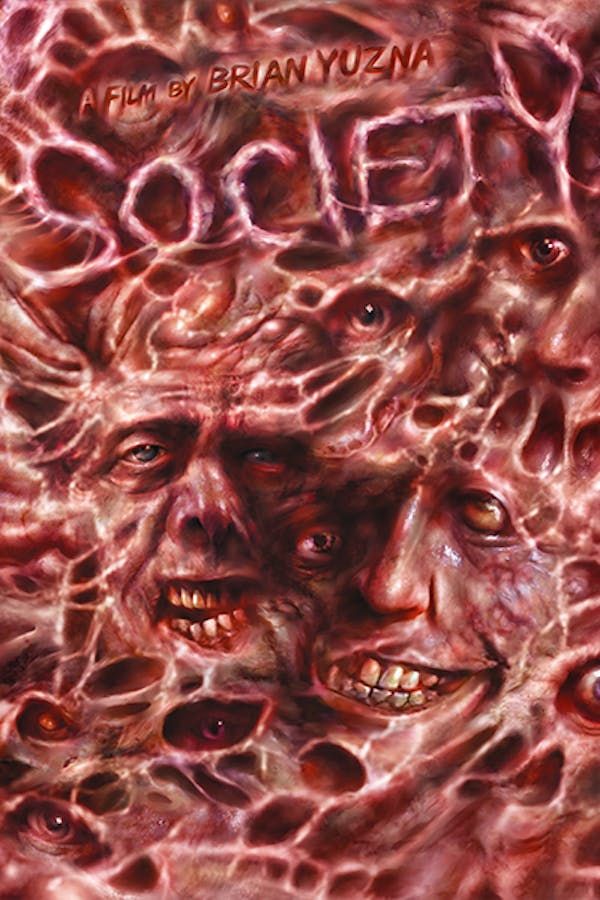 Society
Directed by Brian Yuzna
A teenager suspects his family are part of a cabal of monstrous socialites who literally prey on the lower classes. Bill's enjoying life's privileges when he hears a recording of a family party that suggests it was actually a murderous, incestuous orgy. But that couldn't be so, could it? Though SOCIETY was released in 1992, it was only recently that its reputation as a masterpiece began to swell like a fleshy blob of aroused aliens. The Cronenbergian final act - filled with outrageously disturbing and blackly comic FX - never loses its power to shock. Essential viewing. Contains strong language, sexual scenes, violence and gore.
A teen suspects his wealthy family are part of a cabal of monstrous socialites.
Cast: Billy Warlock, Devin DeVasquez, Charles Lucia, Patrice Jennings
Member Reviews
The slow first two thirds of this movie play like cut-rate John Hughes directing a murder mystery. It's all justified by the finale, which is some of the best body horror out there. Phenomenal.
It's slow going to get to the stuff you came here for, but it's... a lot, once it gets there. I think I may be celibate now.
Greatest ending in any movie. Period.
If David Lynch made an 80's teen sex comedy.
what did I just watch? And why I enjoyed it???