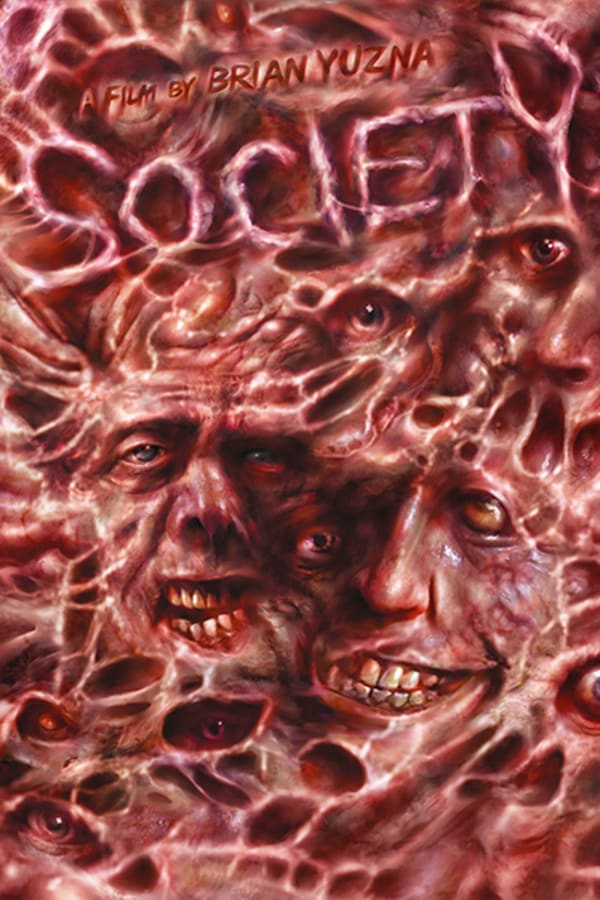 Society
Directed by Brian Yuzna
A teenager suspects his family are part of a cabal of monstrous socialites who literally prey on the lower classes. Bill's enjoying life's privileges when he hears a recording of a family party that suggests it was actually a murderous, incestuous orgy. But that couldn't be so, could it? Though SOCIETY was released in 1992, it was only recently that its reputation as a masterpiece began to swell like a fleshy blob of aroused aliens. The Cronenbergian final act - filled with outrageously disturbing and blackly comic FX - never loses its power to shock. Essential viewing. Contains strong language, sexual scenes, violence and gore.
A teen suspects his wealthy family are part of a cabal of monstrous socialites.
Cast: Billy Warlock, Devin DeVasquez, Charles Lucia, Patrice Jennings
Member Reviews
Excellent. Multilayered. Wow. Reminded me of Videodrome in the effects department--hyper sexual metaphorical images scar the retinas. Eton Boat Song--damn. Watch.
This legit changed something inside me and I don't know if it was for better or worse.
One of my favourite horror films ever made. Fantastic at buildinh suspense and then the shunting... Absolutely insane
Incredibly weird, absurd, fun, and still horrifying. The practical effects are MOIST and the utilization of absurdity to convey horror was excellent for how 80's this movie is. The sound design will pull you out of the scene at times. But other wise a must watch, especially with a group of friends (or live streamed together) and plenty of libations
Wow! This was some crazy shit. lol! Weird and Interesting at the same time. Oh yeah and did I mention gross...