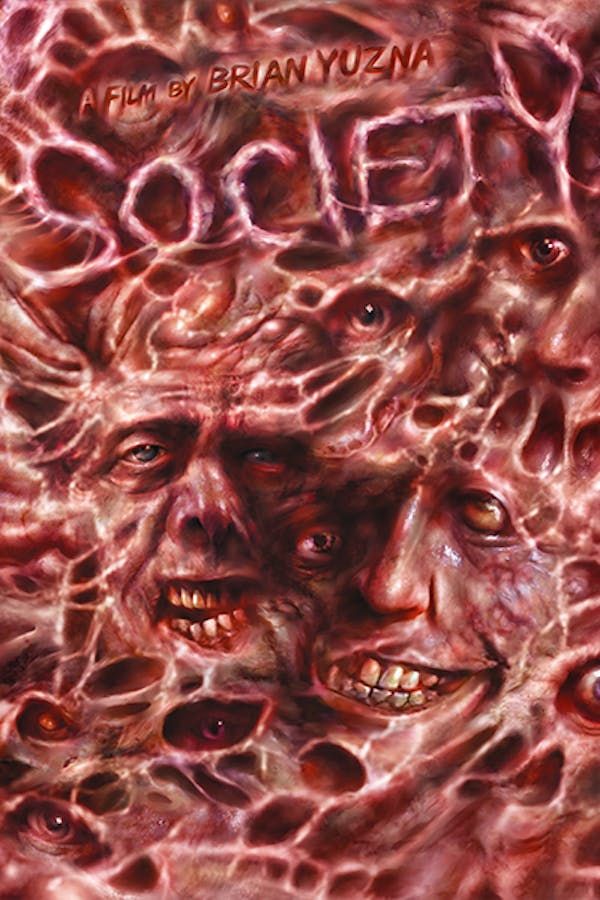 Society
Directed by Brian Yuzna
A teenager suspects his family are part of a cabal of monstrous socialites who literally prey on the lower classes. Bill's enjoying life's privileges when he hears a recording of a family party that suggests it was actually a murderous, incestuous orgy. But that couldn't be so, could it? Though SOCIETY was released in 1992, it was only recently that its reputation as a masterpiece began to swell like a fleshy blob of aroused aliens. The Cronenbergian final act - filled with outrageously disturbing and blackly comic FX - never loses its power to shock. Essential viewing. Contains strong language, sexual scenes, violence and gore.
A teen suspects his wealthy family are part of a cabal of monstrous socialites.
Cast: Billy Warlock, Devin DeVasquez, Charles Lucia, Patrice Jennings
Member Reviews
Gave this move a 3 skulls for its attempt at some decent gore scenes and its corny comedy. Some scenes just made me laugh 😆 from its ridiculousness. Don't watch the movie if your looking for a real scare factor and logical story plot. This movie has none.
Maybe I missed something but this made absolutely no sense
A great documentary about the Clinton family!
I don't understand why this is getting so many good reviews. I really don't.
Such a good gross out movie.