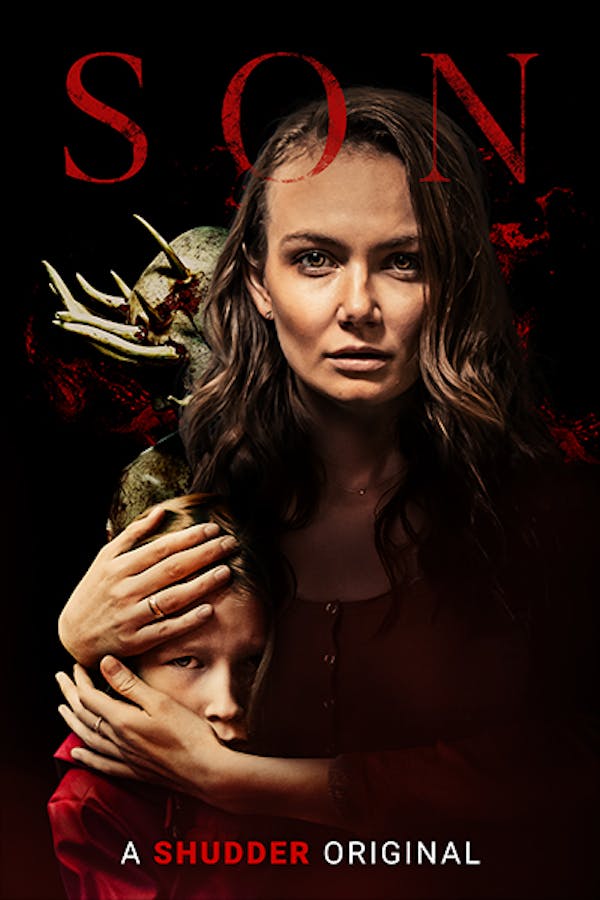 Son
Directed by Ivan Kavanagh
Having escaped from a cult as a child, a mother must face her past when its sinister members break into her home and attempt to steal her eight-year-old son, David. Now the two are on the run, pursued by a detective determined to save them both. Since his aborted kidnapping, something has changed in David and the boy has succumbed to a mysterious illness. Following her maternal instincts to save him, his mother commits unspeakable acts to keep him alive but is losing the battle. Soon, she has to decide how far she is willing to go to save her son. A SHUDDER ORIGINAL.
When a young boy mysteriously falls ill, his mother must decide how far she will go to protect him from terrifying forces in her past.
Cast: Andi Matichak, Emile Hirsch, Luke David Blumm
Member Reviews
Well acted with some good gore and twists.
really? they use the omen ending it really makes u think here we are in 2021 and still this i only ame to see andi matichak from halloween kills! and she did just fine!! but the story is the same as all horror movies do nothing new but this does make for a better omen the awakening there is a horror movie with this story staring michele greene in 1994 the born 2 so just saying this is nothing new..
Not bad, nice twist at the end.