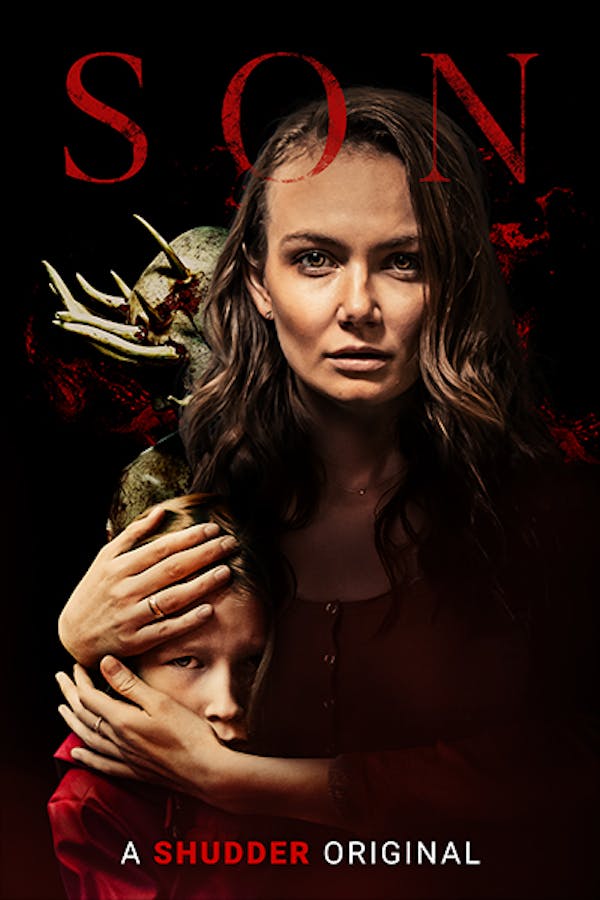 Son
Directed by Ivan Kavanagh
Having escaped from a cult as a child, a mother must face her past when its sinister members break into her home and attempt to steal her eight-year-old son, David. Now the two are on the run, pursued by a detective determined to save them both. Since his aborted kidnapping, something has changed in David and the boy has succumbed to a mysterious illness. Following her maternal instincts to save him, his mother commits unspeakable acts to keep him alive but is losing the battle. Soon, she has to decide how far she is willing to go to save her son. A SHUDDER ORIGINAL.
When a young boy mysteriously falls ill, his mother must decide how far she will go to protect him from terrifying forces in her past.
Cast: Andi Matichak, Emile Hirsch, Luke David Blumm
Member Reviews
Great film. I felt so terrible for David's mother and the choices she had to make. The ending was a bit of a twist but there are definitely clues to the twist through out the movie if you watch closely. Acting was great and there was lots of gore. Overall a solid film.
This is the kind of movie where early on I like to make a wild guess that could be super wrong. I was entertained the whole time and kept pondering what I thought was really going on.
Great movie with a surprise ending. I went back and forth a couple of times about what was really supposed to be happening.
"I AM MOTHER MAKING A DIFFERENCE"