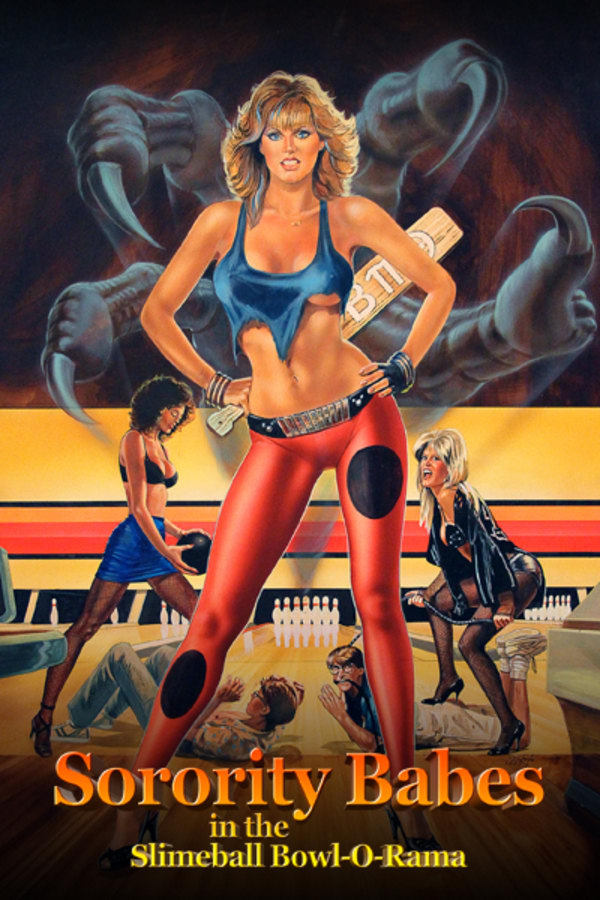 Sorority Babes in the Slimeball Bowl-O-Rama
Directed by David DeCoteau
3 horny nerds, 2 sorority sisters, and 1 badass biker chick unleash a mischievous imp after breaking into a bowling alley as part of a sorority initiation. Why has a thousand-year-old imp been imprisoned in a bowling trophy? Who cares? It's better just to sit back, grab a cold brew, and enjoy this hilarious horror-comedy, which became a cult classic to a generation of VHS and cable fans thanks to its schlock aesthetics, PORKYS-style T&A, and a pitch-perfect lead performance by '80s horror goddess Linnea Quigley (NIGHT OF THE DEMONS, RETURN OF THE LIVING DEAD).
3 horny nerds, 2 sorority sisters, and 1 badass chick unleash a mischievous imp.
Cast: Linnea Quigley, Brinke Stevens, Michelle Bauer
Member Reviews
I watched this movie as a kid, and I LOVE IT! It's one of the best low-mid-budget 80s horror film, it's go it all : big hair, synthesizer music, gratuitous nudity, a punkette with a jackknife, a puppet vilain, a mall, etc. Great watch!
This was a fun film to watch. Everything I love about cheap cheesy horror.
Now I finally know what movie the end of he Static X song I'm with Stupid comes from
You know exactly what you're getting into with that title. Also, Linnea Quigley.