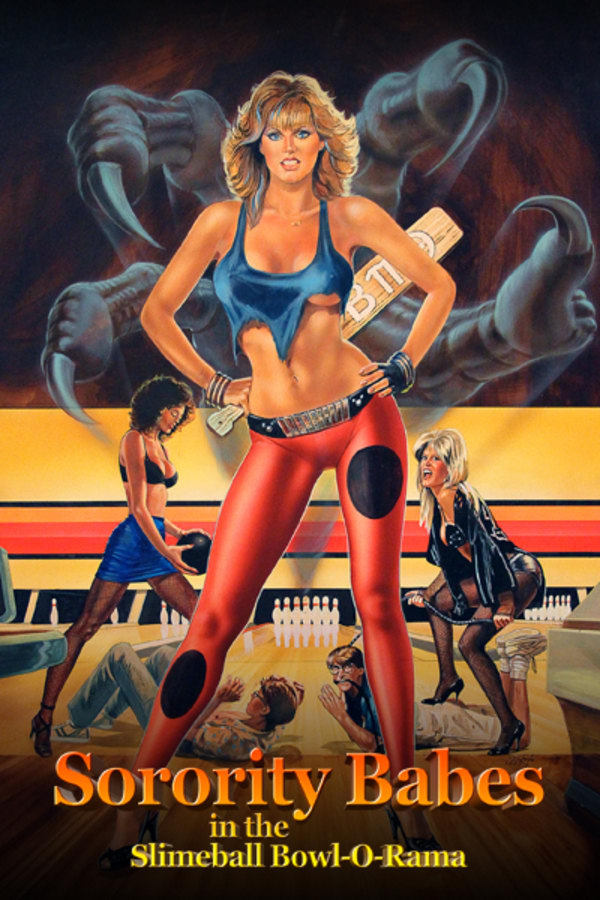 Sorority Babes in the Slimeball Bowl-O-Rama
Directed by David DeCoteau
3 horny nerds, 2 sorority sisters, and 1 badass biker chick unleash a mischievous imp after breaking into a bowling alley as part of a sorority initiation. Why has a thousand-year-old imp been imprisoned in a bowling trophy? Who cares? It's better just to sit back, grab a cold brew, and enjoy this hilarious horror-comedy, which became a cult classic to a generation of VHS and cable fans thanks to its schlock aesthetics, PORKYS-style T&A, and a pitch-perfect lead performance by '80s horror goddess Linnea Quigley (NIGHT OF THE DEMONS, RETURN OF THE LIVING DEAD).
3 horny nerds, 2 sorority sisters, and 1 badass chick unleash a mischievous imp.
Cast: Linnea Quigley, Brinke Stevens, Michelle Bauer
Member Reviews
nothing like a trip down memory lane..i loved this movie as a kid and it just gets better with time..lmao who doesnt love young pervie teenagers fighting zombies and a funny nymph
The title of the movies is better than the movie itself, but Linnea Quigley is really, really fun.
Objectively terrible, so probably not one for the young 'uns. But if you're looking for cheesey '80's B movie nostalgia value? Then you're more than likely gonna find some enjoyment here. Plus Linnea Quigley looks amazing.
Shocking acting, Awful story, even worse lines. Every eliment of a bad B movie Horror
Cool 80's horror flick.. little cheesy but good enough, had me entertained, recommended!!!! #LOVElinneaQUIGLEY