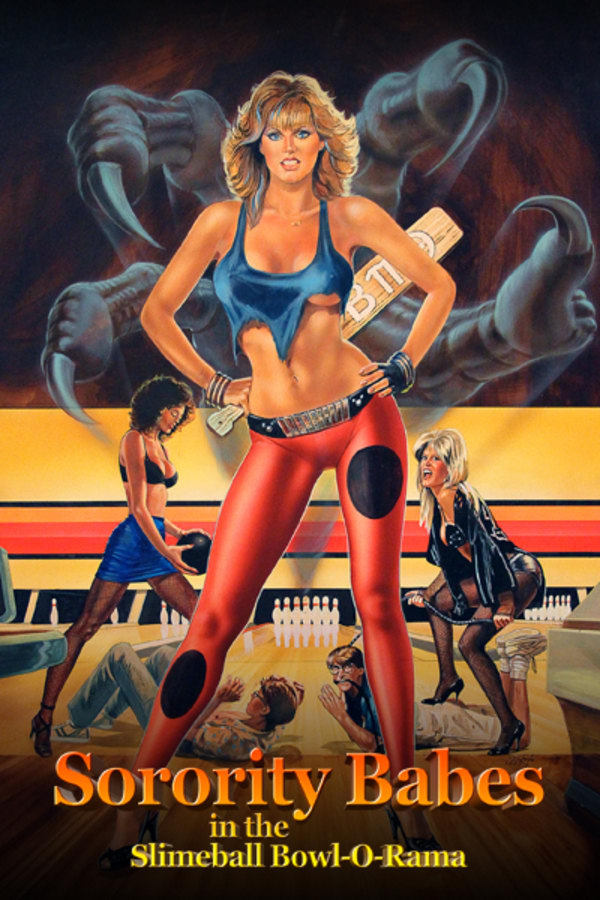 Sorority Babes in the Slimeball Bowl-O-Rama
Directed by David DeCoteau
3 horny nerds, 2 sorority sisters, and 1 badass biker chick unleash a mischievous imp after breaking into a bowling alley as part of a sorority initiation. Why has a thousand-year-old imp been imprisoned in a bowling trophy? Who cares? It's better just to sit back, grab a cold brew, and enjoy this hilarious horror-comedy, which became a cult classic to a generation of VHS and cable fans thanks to its schlock aesthetics, PORKYS-style T&A, and a pitch-perfect lead performance by '80s horror goddess Linnea Quigley (NIGHT OF THE DEMONS, RETURN OF THE LIVING DEAD).
3 horny nerds, 2 sorority sisters, and 1 badass chick unleash a mischievous imp.
Cast: Linnea Quigley, Brinke Stevens, Michelle Bauer
Member Reviews
Remembering watching this on USA up all night - however, seemed like more fun watching on tv. Nothing much in the uncut version. Tread lightly.
classic! I remember sneeking to watch this on cable at like 2 in the morning when I was a kid. it freaked me out! but it was hilarious at the same time! love this movie!
So many good reviews - I just can't figure out why. I grew up with movies like Porky's and like 80's movies but this is bad!
This is that vhs rental, late night, b-movie horror that does not in any way take it self seriously. If you're in the mood for some campy 80's fun then this movie is for you! Plus it's got Scream Queen Linnea Quigley as the lead which makes it all the more awesome!!
80s B movie crossed with a campy horror flick.