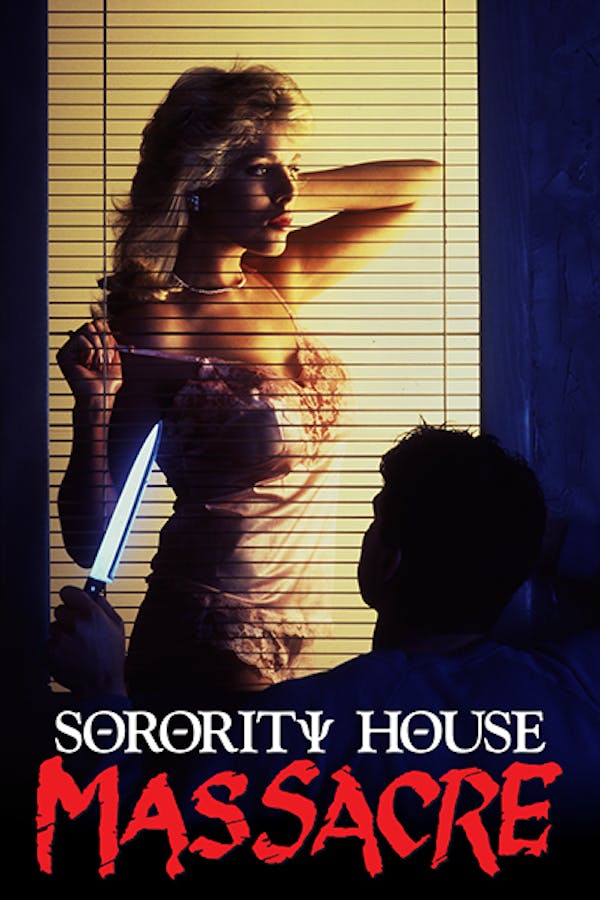 Sorority House Massacre
Directed by Carol Frank
College student Beth and her sorority sisters are stalked by an escaped psychopathic killer who shares a strange telepathic link with her.
A College student and her sorority are stalked by a psychopathic killer who shares a strange telepathic link with her.
Cast: Angela O'Neill, Wendy Martel, Pamela Ross
Member Reviews
I mean there are some movies that you can sit through. This wasn't one of them, this one was unbearable. I grew up on 80s movies but this one is for the 🚮
Not good anymore, but good to watch to see where slashers evolved from
Scraping the bottom of the slasher barrel with the dullest knife. Sorority House Massacre aspires to being a Feminist parody of the genre, akin to Slumber Party Massacre, but has nothing subversive or inventive about it. The cliché of a psychic connection to a murderous sibling, who escapes from a mental institution to finish the job was hardly cutting edge in Halloween sequels. For the audience there is no mystery surrounding this slasher, we see his face, we know the familial connection, he has zero motive other than the stereotype 1980s California seeming to produce a lot of murderous psychopaths, must be the dark side of the hippie counter-culture. Frankly I couldn't get beyond how 1980s attractive the killer is. The dream sequences are visually interesting, but obviously indebted to Elm Street. Otherwise this was a tedious exercise in the obvious.