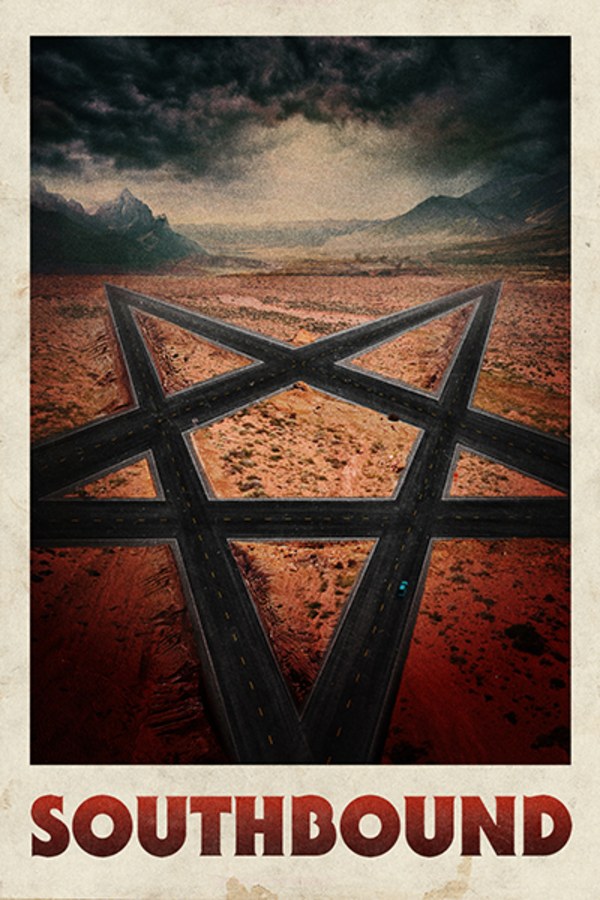 Southbound
Directed by Roxanne Benjamin, David Bruckner, Patrick Horvath, Radio Silence
On a desolate stretch of desert highway, two men on the run from their past, a band on their way to the next gig, a man struggling to get home, a brother in search of his long-lost sister and a family on vacation are forced to confront their worst fears and darkest secrets in these interwoven tales of terror and remorse on the open road.
On a desolate stretch of desert highway, weary travelers confront their worst fears and darkest secrets.
Cast: Matt Bettinelli-Olpin, Chad Villella, Fabianne Therese, Dana Gould, David Yow
Member Reviews
OK , this movie is right in between a student film and a made for tv movie. The acting is very bad for the most part. It is a set of shorts, all with very lazy "edgy" writing that involves deus ex machina to a fault. CGI is daytime Syfy. It took me 5 separate times starting and stopping to finish. Maybe it's good if you are just getting in to horror movies. Honestly just watch Creepshow 1 and 2 before seeing this.
Anyone that didn't like this movie doesn't like a good horror movie. Reminds of Pulp Fiction with Demons!
I really love the feeling of raw isolation this movie creates. Definitely one of my go to anthology flicks.
I really enjoy anthologies, and this one is better than most. Quality is high throughout, with great effects. The way the stories intertwine is really clever. Worth a watch if you enjoy anthologies!
Very fun, compelling anthology. There are some weak areas, but overall thoroughly enjoyable.