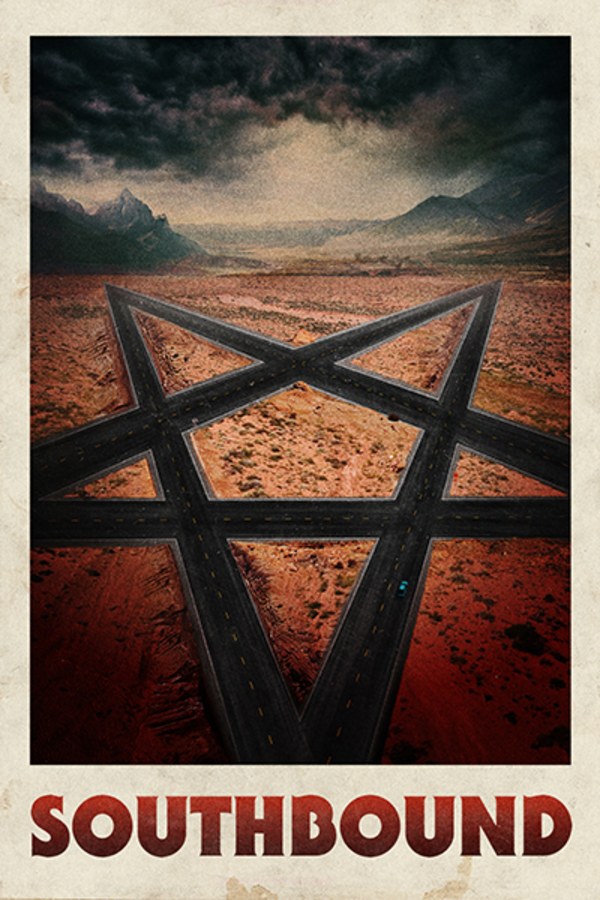 Southbound
Directed by Roxanne Benjamin, David Bruckner, Patrick Hor
On a desolate stretch of desert highway, two men on the run from their past, a band on their way to the next gig, a man struggling to get home, a brother in search of his long-lost sister and a family on vacation are forced to confront their worst fears and darkest secrets in these interwoven tales of terror and remorse on the open road.
On a desolate stretch of desert highway, weary travelers confront their worst fears and darkest secrets.
Cast: Matt Bettinelli-Olpin, Chad Villella, Fabianne Therese, Dana Gould, David Yow
Member Reviews
Excellent. Well worth a watch. More people need to find this film.
From the way this movie started, it seemed like we were going to learn more about the characters than we actually did. It's definitely got interesting storylines, but none of them ever make sense or feel complete..a little too much left to the imagination in my opinion. Overall not bad, and I liked the transitions from each story to the next, but I wouldn't recommend or watch it again.
Rock solid and entertaining.
I'd go 4.5 if I could. Very solid cosmic horror anthology. Acting and writing are thin in moments but overall a propulsive and engaging experience.
Compelling performances, sharp direction, and an interesting wrap-around/connection framework are almost enough to make this one stand out from the pack, but a lack of logic and too much left unexplained left this viewer wishing the stories were better written. There are tense and riveting moments, but they don't hold together as a whole despite some pretty clever ideas. This is a shame. It feels like the screenplay was about two drafts away from classic horror status.