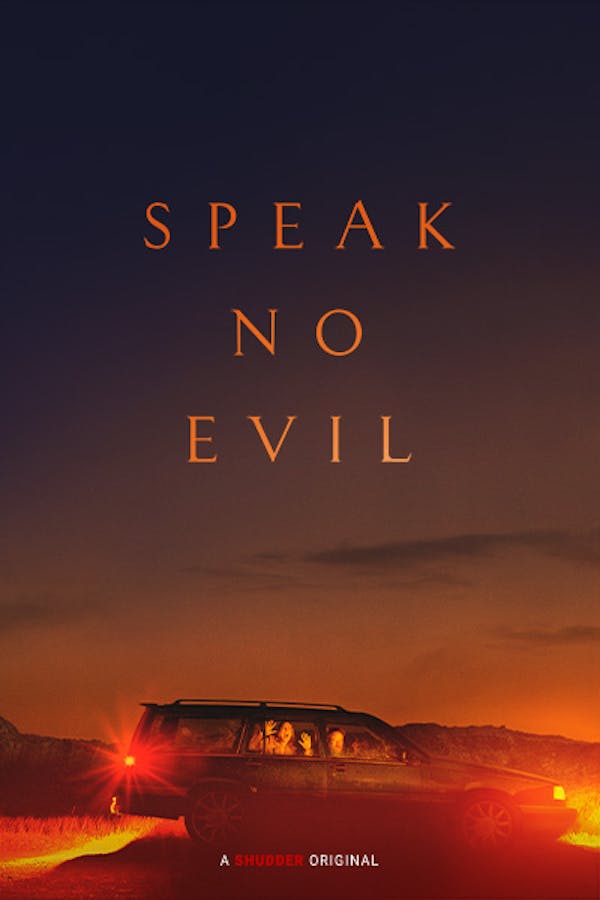 Speak No Evil
Directed by Christian Tafdrup
One family accepts an invitation to the rural home of another they met on holiday, only to find their lives altered in unexpected, deeply horrifying ways. From director Christian Tafdrup, SPEAK NO EVIL glides from "squirmy to sinister to full-on shocking" (NY Times). A SHUDDER ORIGINAL
One family accepts an invitation to the rural home of another, where their lives are altered in unexpected, deeply horrifying ways.
Cast: Morten Burian, Sidsel Siem Koch, Redja van Huet, Karina Smulders
Member Reviews
A very dumb family ignores really obvious red flags. Dread and anxiety-inducing but the faults really take away from what was good. The cinematography and acting were great though.
Terrible parents all round really
Wow. New kind of kidnapping. The worst kind and every parent's nightmare.