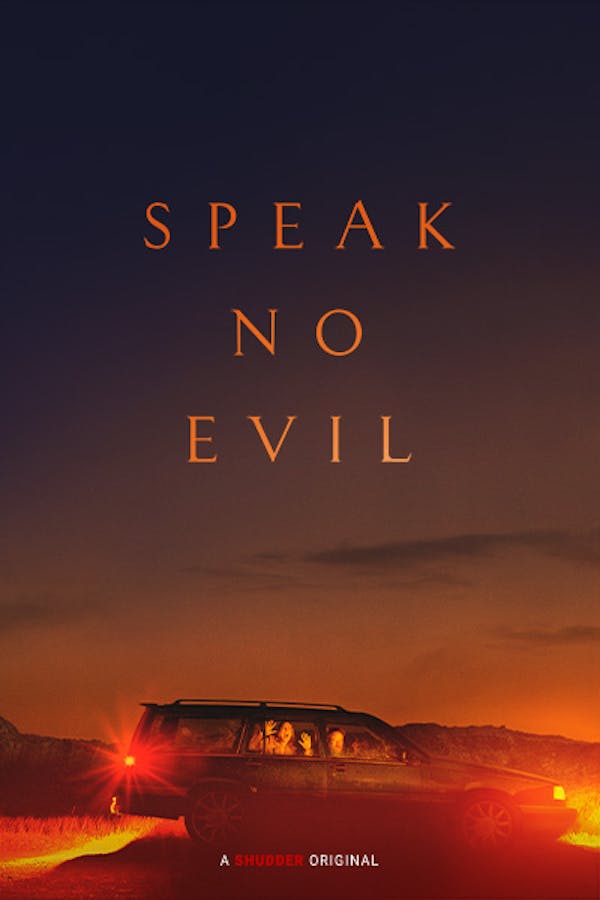 Speak No Evil
Directed by Christian Tafdrup
One family accepts an invitation to the rural home of another they met on holiday, only to find their lives altered in unexpected, deeply horrifying ways. From director Christian Tafdrup, SPEAK NO EVIL glides from "squirmy to sinister to full-on shocking" (NY Times). A SHUDDER ORIGINAL
One family accepts an invitation to the rural home of another, where their lives are altered in unexpected, deeply horrifying ways.
Cast: Morten Burian, Sidsel Siem Koch, Redja van Huet, Karina Smulders
Member Reviews
incredibly frustrating characters, but I suppose that's the point. so many red flags, so easy to see from the very first interaction that these people are bad news. I can't help but feel that this movie thinks it's smarter than it is.
Five stars because I think it's a really well done film. It kept my interest from start to finish, but in its entirety, there was nothing that stirred me or made it memorable. The title 'Speak No Evil' kinda threw me off, and I wouldn't describe any part of the film as 'sinister' or 'shocking'. Just disturbing and a splash of violence/brutality. Side note: a lot of reviews point out the poor judgment of the visiting Danish couple. Personally, I think a lot of people would react in the same way because of social conditioning and a natural inclination to avoid conflict and having to call out someone's unpleasantness. Which seems to be the focus of this film, and I think they did a great job portraying how that might play out.
As Shudder originals go, this is gold. Just a constant build-up of dread that starts off small and steadily ramps up; you're experiencing the creeping unease along with the main characters. Not for those who're looking for gore or anything supernatural, but for fans of psychological horror this is a great one. Watch with caution; it gets f*cking dark, and once it starts to turn in that direction it spirals very quickly. One of the few I'll probably watch again.
prepare to be absolutely devastated by the ending. great watch but ruined the vibe of the whole day lmao
It's a slow burn but doesn't feel it due to the use of foreboding music and expectation that something could happen at any minute. I'm left with questions as to motive, particularly in relation to accomplice. The cinematography is stunning. It is good but incredibly brutal and bleak. 6.8/10