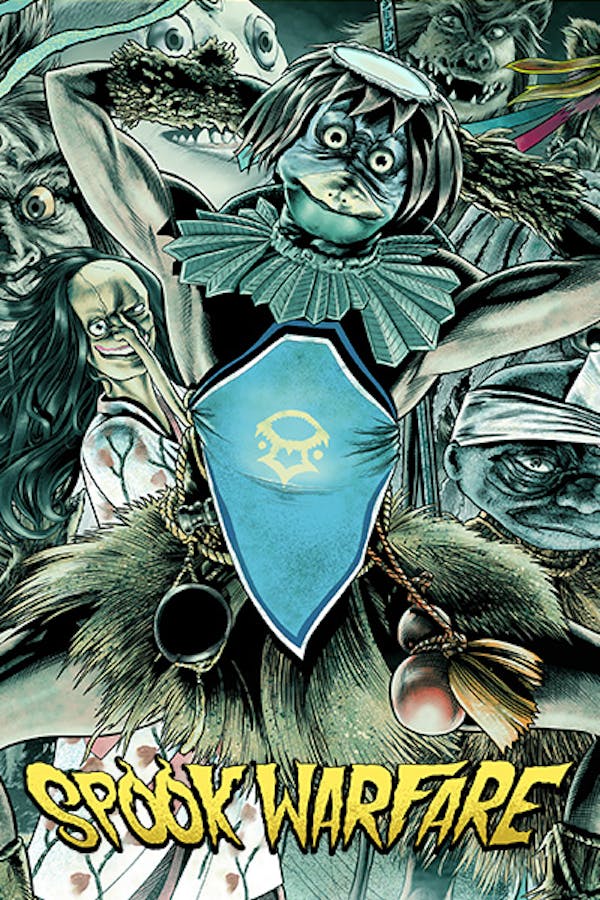 Spook Warfare
Directed by Yoshiyuki Kuroda
Spook Warfare tells the tale of an evil Babylonian vampire inadvertently awoken by treasure hunters, and a brave samurai that teams with the yokai to defeat the bloodthirsty demon.
A young boy is chosen as the defender of good and must team up with Japan's ancient spirits and creatures of lore to attempt to destroy the forces of evil.
Cast: Yoshihiko Aoyama, Hideki Hanamura, Chikara Hashimoto
Member Reviews
not scary but fun and creepy
Fun watch! Used to watch a lot of yokai and kaiju movies as a kid, as they often were aired on Sunday mornings or in the middle of the night, so this took me back, but I never saw this one. And the Kappa stole the show!!!
I've seen very few yokai films and I'm glad this is one of the first ones I've seen as it shows them in favorable light since there is a whole bunch of them that work together to defeat one. This is a very playful and imaginative monster film where the human characters are secondary to the yokai. If you're a fan of yokai films or want to see one made in a more "innocent" time, then this is a good one to start off with.
The monster characters were very fun! I never knew I needed to see monsters from different cultures battle it out for territory until now.