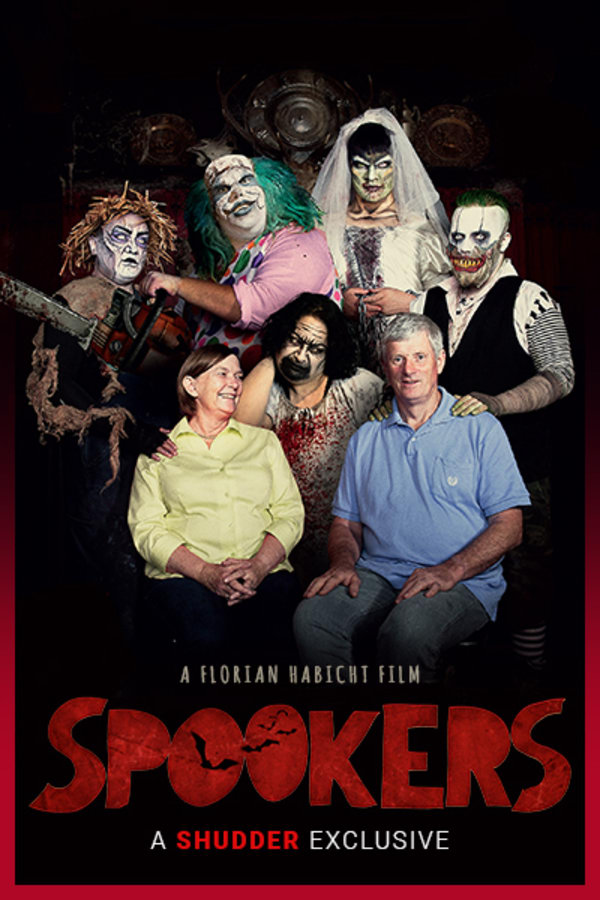 Spookers
Directed by Florian Habicht
At Spookers, an enormous haunted house in a shuttered New Zealand mental hospital, a merry band of amateur actors spend their nights scaring the pants off visitors. One night they might be clowns in a creepy carnival, the next night fearsome fairy tale figures. But the brilliance of this delightful documentary goes beyond the ins and outs of haunting, as director Florian Habicht shows how transforming themselves into monsters helps many staff members deal with their own traumas and phobias. Step into a place where fear is a family business - if you dare...A SHUDDER EXCLUSIVE.
At the southern hemisphere's largest haunted house, a merry band of haunters do their worst.
Cast: Claudia Aiono, Huia Apiata, Barbara Armstrong
Member Reviews
Could deal without the dream sequences but overall a good documentary. I think people are too harsh in the reviews, it wasn't boring to me. Very interesting.
Not what I expected and not necessarily in a positive way. I wanted a movie more about how to create scares and the haunted house experience and it's definitely focused on the personal lives of actors in the company. Fun enough.
great loved it. Love to watch a docu about ppl who love and understand the spirit horror as much as I do.
How the opening credits were shown is very different, i liked it. Their makeup had me in awe.
wow, very good documentary at New zealand !