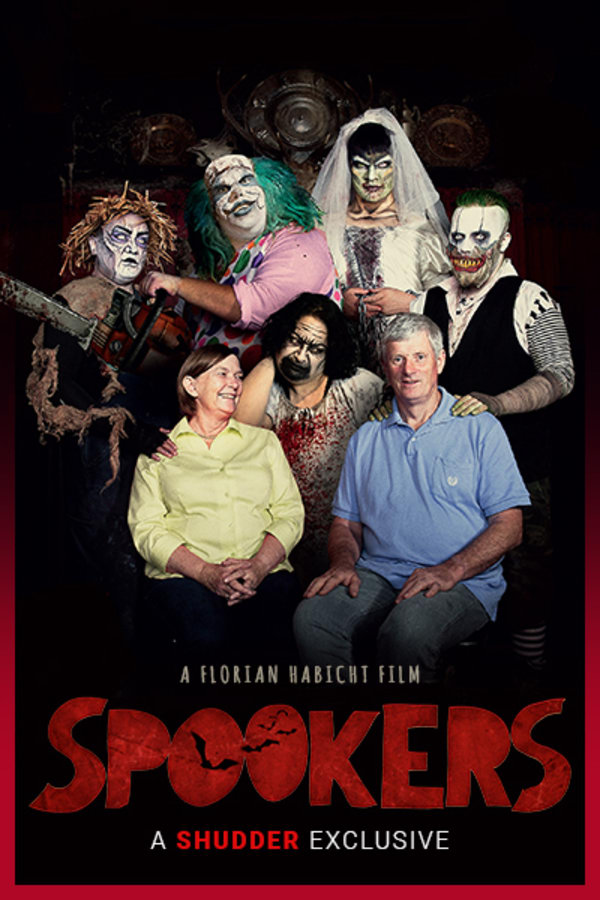 Spookers
Directed by Florian Habicht
At Spookers, an enormous haunted house in a shuttered New Zealand mental hospital, a merry band of amateur actors spend their nights scaring the pants off visitors. One night they might be clowns in a creepy carnival, the next night fearsome fairy tale figures. But the brilliance of this delightful documentary goes beyond the ins and outs of haunting, as director Florian Habicht shows how transforming themselves into monsters helps many staff members deal with their own traumas and phobias. Step into a place where fear is a family business - if you dare...A SHUDDER EXCLUSIVE.
At the southern hemisphere's largest haunted house, a merry band of haunters do their worst.
Cast: Claudia Aiono, Huia Apiata, Barbara Armstrong
Member Reviews
Absolutely adored the heart and multiple (sometimes divergent) perspectives in this thing. I'm fascinated with Salem, MA in the states and this doc really reminded me of the strange bedfellows history and horror can sometimes make. Such a great flick.
Fantastic documentary. Behind the scenes, some getting to know the people and helping humanize and normalize them at the same time. I definitely recommend this one.
Makes me really miss working in a haunted attraction.
Some really lovely people with some interesting and definitely worthy stories to tell, so I did like it. But as a film it felt a bit unstructured and all-over-the-place, so I did find my attention wavering.