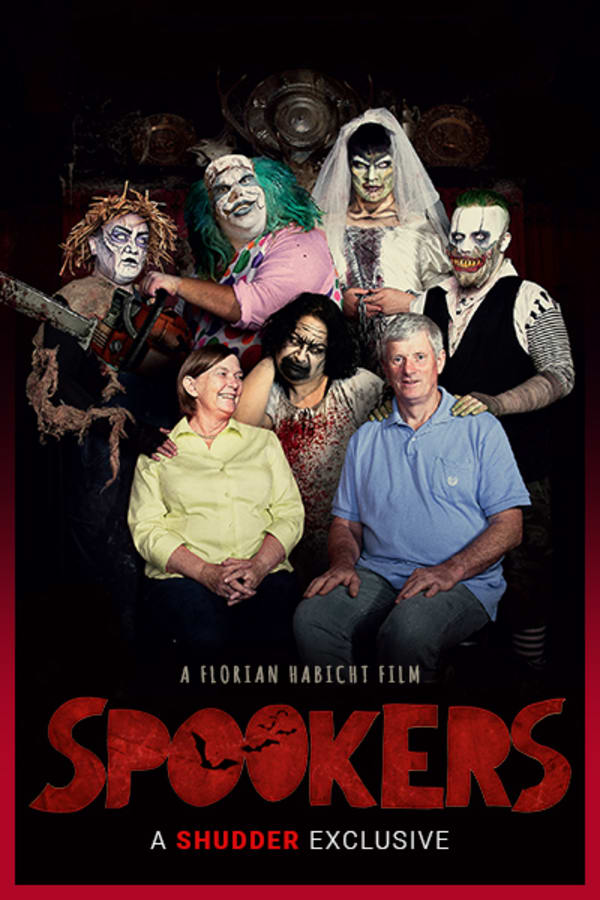 Spookers
Directed by Florian Habicht
At Spookers, an enormous haunted house in a shuttered New Zealand mental hospital, a merry band of amateur actors spend their nights scaring the pants off visitors. One night they might be clowns in a creepy carnival, the next night fearsome fairy tale figures. But the brilliance of this delightful documentary goes beyond the ins and outs of haunting, as director Florian Habicht shows how transforming themselves into monsters helps many staff members deal with their own traumas and phobias. Step into a place where fear is a family business - if you dare...A SHUDDER EXCLUSIVE.
At the southern hemisphere's largest haunted house, a merry band of haunters do their worst.
Cast: Claudia Aiono, Huia Apiata, Barbara Armstrong
Member Reviews
I watched this directly after Haunters having got the haunt bug as it were and i was really excited. Both are very different. I thought that there were some interesting insights into the psychology and aspects of mental health of the workers in this documentary but it seemed very disjointed... the dream sequences were a little confusing and seemed aimless. Whilst I can appreciate the symbolism intended by these sequences it seemed to detract from the entertainment and ultimately i just wanted to see the haunted house.. sets, walk thoughts etc... this seemed more like an in depth deep dive into psychology (perhaps that comment in itself is a reflection of us as an audience, in that I'm more interested in seeing the horror on the surface... are we wrong or right hmm? ) Worth a watch but Haunters is more entertaining for a horror fan. This one will make you think... which is great, but sometimes you wanna escape that.
I really wanted to like this but just couldn't. The first 10 minutes were interesting but then it went downhill and really dragged on. I didn't even finish it. I'd rather have seen more about how they do their scares, the sets, etc, rather than everyone's life story. At points, I was like, "I don't give a fuck" when I seemed to be being told one of the actors entire life story. Editing was a mess and I don't think the makers of this documentary knew what they were trying to tell the audience.
Not what I was expecting at all, and they did these segments where they re-enacted each other's dreams? I have no idea what my takeaway was supposed to be, and neither did the documentarians.
Interesting array of personal stories and motivations of those who choose to work in haunted house attractions. All ages, identities and walks of life.
A genuinely interesting look at what makes people want to do this and the mentality behind it all. My only reason for giving it a 4 out of 5 is that I would have liked to see a little more of the attraction in action and maybe some of the prop work etc.