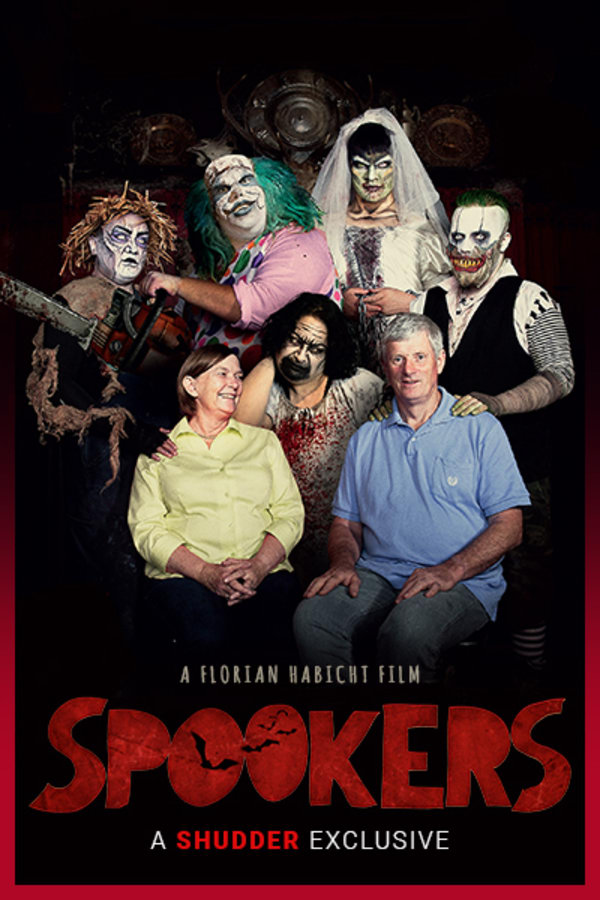 Spookers
Directed by Florian Habicht
At Spookers, an enormous haunted house in a shuttered New Zealand mental hospital, a merry band of amateur actors spend their nights scaring the pants off visitors. One night they might be clowns in a creepy carnival, the next night fearsome fairy tale figures. But the brilliance of this delightful documentary goes beyond the ins and outs of haunting, as director Florian Habicht shows how transforming themselves into monsters helps many staff members deal with their own traumas and phobias. Step into a place where fear is a family business - if you dare...A SHUDDER EXCLUSIVE.
At the southern hemisphere's largest haunted house, a merry band of haunters do their worst.
Cast: Claudia Aiono, Huia Apiata, Barbara Armstrong
Member Reviews
Great Documentary! Worth the watch!
Really wanted to like this more. Not sure if this is a true documentary or just a whole bunch of random footage put together to form an 82 minute film. Though I appreciated them trying to add some of the personal struggles the actors had, it didn't really seem to go anywhere. Some of the stuff added just didn't feel like it needed to be in there. Would have been more interesting covering more of the history or even goals for the future of the organization. But it's still worth a watch for some good entertaining scares on the customers and it's cool seeing the sense of community the actors have with one another.
Literally could not get through it. I got about half an hour in. The subject matter has potential to make a great documentary but the pacing is all off and the people on screen clearly don't know how to act in front of a camera. I had high hopes but I can't handle the boredom. To be fair, I didn't see it all, so my rating just reflects the part I did watch.
Pretty entertaining documentary overall. A bit slow in parts. Definitely made me wish there was something like this in my area.