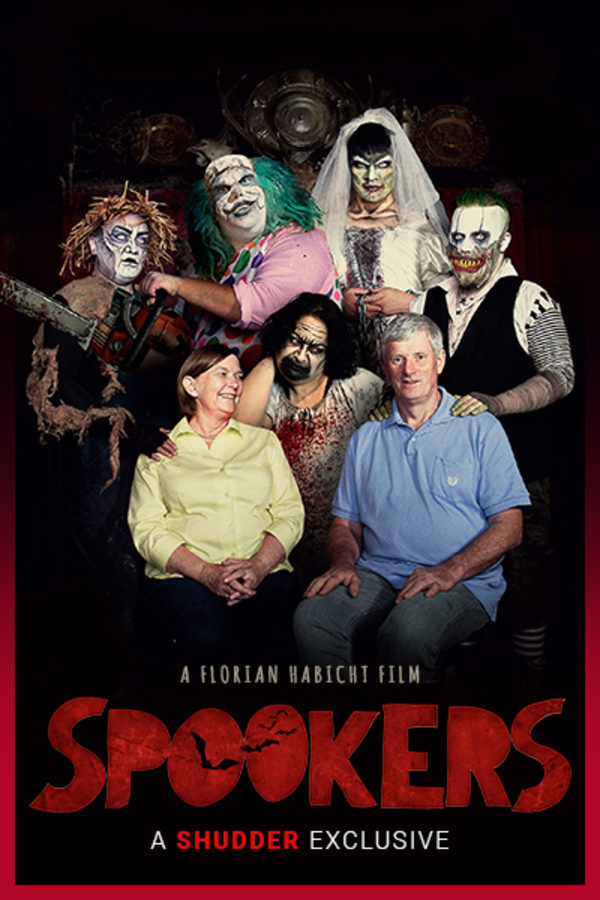 Spookers
Directed by Florian Habicht
At Spookers, an enormous haunted house in a shuttered New Zealand mental hospital, a merry band of amateur actors spend their nights scaring the pants off visitors. One night they might be clowns in a creepy carnival, the next night fearsome fairy tale figures. But the brilliance of this delightful documentary goes beyond the ins and outs of haunting, as director Florian Habicht shows how transforming themselves into monsters helps many staff members deal with their own traumas and phobias. Step into a place where fear is a family business - if you dare...A SHUDDER EXCLUSIVE.
At the southern hemisphere's largest haunted house, a merry band of haunters do their worst.
Cast: Claudia Aiono, Huia Apiata, Barbara Armstrong
Member Reviews
The Spoon Swinging Scene touched me . I could do something with that pretty lady. clearly I have touched upon a more creative angle in media use. I find it increasingly impossible to give any movie the full duration but should I come across one sufficient scene that hits the spot, then it can inspire me to purchase spoons or something, Nah ! maybe not but I will periodically flick through most things for five bucks a month.
Definitely morphs into a very different documentary the longer you watch, but I really don't think that's a bad thing. It's moving. And while I DID go into this wanting a heaping dose of behind-the-scenes haunt insight, I'm happy to be walking away feeling like the haunt community - much like the horror community - has the power to change lives.
Really not what you are probably expecting going in but that isn't really a bad thing. I was expecting a cold behind the scenes look at the scream actors method and haunted house set up and instead got a study in human behaviour and while thats not really scratching the itch you would expect its still a somewhat interesting watch regardless.