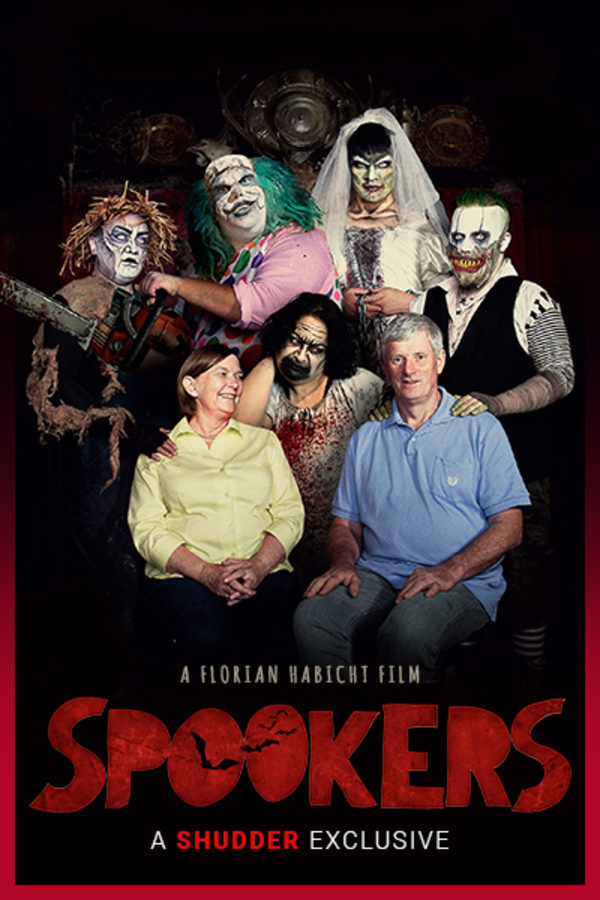 Spookers
Directed by Florian Habicht
At Spookers, an enormous haunted house in a shuttered New Zealand mental hospital, a merry band of amateur actors spend their nights scaring the pants off visitors. One night they might be clowns in a creepy carnival, the next night fearsome fairy tale figures. But the brilliance of this delightful documentary goes beyond the ins and outs of haunting, as director Florian Habicht shows how transforming themselves into monsters helps many staff members deal with their own traumas and phobias. Step into a place where fear is a family business - if you dare...A SHUDDER EXCLUSIVE.
At the southern hemisphere's largest haunted house, a merry band of haunters do their worst.
Cast: Claudia Aiono, Huia Apiata, Barbara Armstrong
Member Reviews
Overall, Spookers is a film whose constituent parts don't quite fit together, but nevertheless remains an eminently watchable piece of documentary filmmaking.
Absolutely love this! It gets a little long on the tooth for some of the more dreamy sequences, but I'm usually expecting that from documentaries these days. I love learning about the cast and owners, how it comes together for everyone. Very brave of them to put their personal stories out there, and overall super neat to get a look behind the scenes.
Loved the overall concept and the attraction itself looked awesome but the pacing lost my attention half way through. Like a 60 minute documentary trying to be a 90 minute documentary.