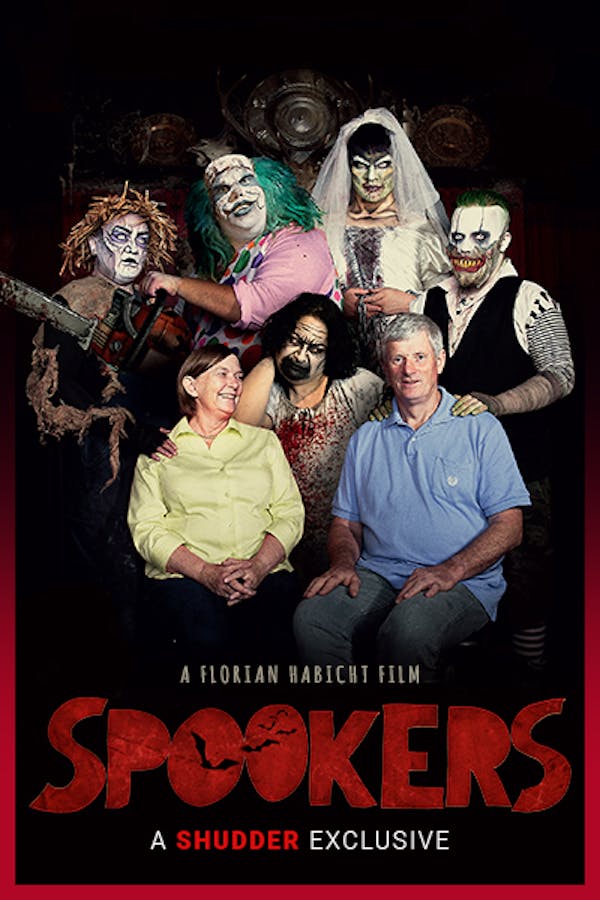 Spookers
Directed by Florian Habicht
At Spookers, an enormous haunted house in a shuttered New Zealand mental hospital, a merry band of amateur actors spend their nights scaring the pants off visitors. One night they might be clowns in a creepy carnival, the next night fearsome fairy tale figures. But the brilliance of this delightful documentary goes beyond the ins and outs of haunting, as director Florian Habicht shows how transforming themselves into monsters helps many staff members deal with their own traumas and phobias. Step into a place where fear is a family business - if you dare...A SHUDDER EXCLUSIVE.
At the southern hemisphere's largest haunted house, a merry band of haunters do their worst.
Cast: Claudia Aiono, Huia Apiata, Barbara Armstrong
Member Reviews
Very well done and an interest to people who love their haunted houses but other than the general style and info presented it doesn't really set itself apart from other similar styled documentaries about haunted house so if you've seen a lot of them then this one really won't be anything new but if you've never seen one or seen very few then this one will be right up your alley.
More sad than scary. Not what I was expecting. Just wasn't for me.
This made me miss the comradery when it came to running a haunted house out of my backyard for several years growing up, I even started tearing up! A fantastic watch, if you're an old haunter that needs to have a quick jolt of nostalgia or if you just don't have a haunt for this year.