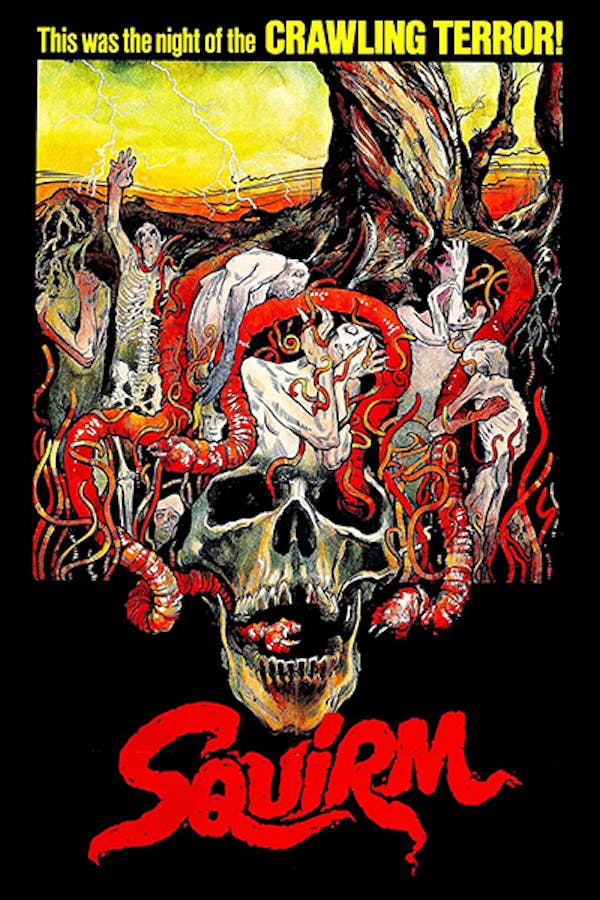 Squirm
Directed by Jeff Lieberman
City slicker Mick makes his way to the swampy little town of Fly Creek, Ga., to see his girlfriend, Geri. After meeting up with her, Mick learns that the area has recently been ravaged by intense storms. More troubling is the appearance of large worms driven up through the soil by the downpours. But what Mick, Geri and the locals don't realize is that the electricity from downed power lines has caused the worms to go mad and develop a taste for human flesh.
A freak accident leads to wriggling horror when thousands of hungry, electrified worms lay siege to a Georgia community.
Cast: Don Scardino, Patricia Pearcy, R.A. Dow, Jean Sullivan
Member Reviews
leary going into it. but pleasantly surprised i enjoyed this. never thought worms could give me goosebumps.
This movie was really slow to get going. It's got some great effects work for its time, but you don't really get to see those until near the end. It really drags. There's a neat little mystery that unfolds but you may not be awake to see the end
Great movie, never seen this before 👍🏿
Love these 70's horror movies!
MISTER BEARDSLEYYYYYYY!!!