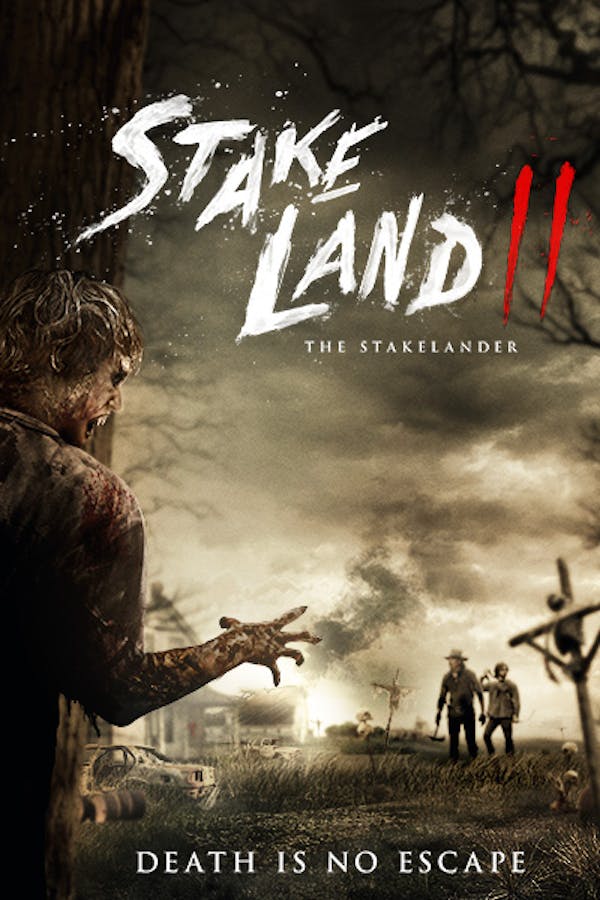 Stake Land II
Directed by Dan Berk, Robert Olsen
When his home in New Eden is destroyed by a revitalized Brotherhood and its new Vamp leader, Martin finds himself alone in the badlands of America with only the distant memory of his mentor, the legendary vampire hunter Mister, to guide him. Roaming the wilderness of a steadily decaying country, Martin searches for the one man who can help him exact revenge.
When his home is destroyed, Martin finds himself alone in the badlands of America.
Cast: Nick Damici, Connor Paolo, Laura Abramsen
Member Reviews
Kenny Logins is Sam Winchester in Stake Land II. In all seriousness
Just as good to me as first,if not more. A bit more heart and some funny moments Don't pass by it Now. If Mister had not gotten killed by killing wolf men,maybe a 3rd?
This was a great sequel. It was as interesting and unique as the first, and remained true to our favorite characters, while showing good character growth. This film has a lot of heart, and I truly enjoyed it. If you're a fan of the first one, this is a must see.
Excellent reminder of what's important...each other, not our things. As good as the 1st.
Solid sequel, a little difficult to see at times but it didn't disappoint and would welcome a 3rd.